I'm part of the Rosie's Review Crew which is just Awesome! As a part of the crew I received the
rosieMADE
Beau Bain Bubble Bath Milkshake to try . Let me tell you the girls in my house love bubble bath and girly bath products. Both of us claimed the Beau Bain Bubble Bath Milkshake as our own. Luckily it comes with twelve bath bombs.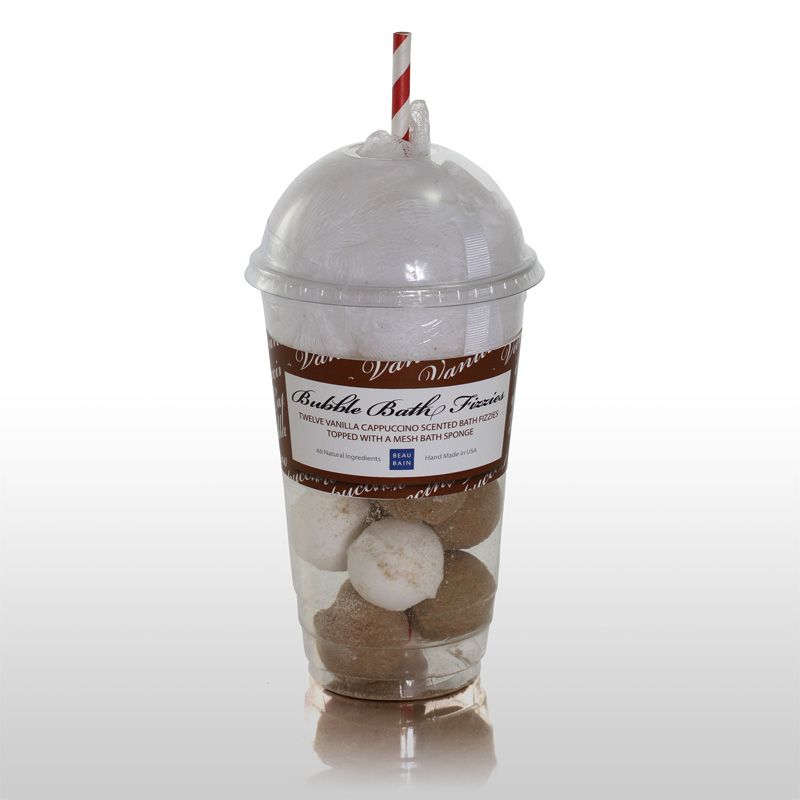 Like all products from
rosieMade.com
these are made in the USA. (Portland, Oregon ) Our milkshake came in the Vanilla Cappuccino and I can't imagine anything smelling better. This scent will take you away during bath time. The milkshake is also available in Cookies and Cream although I seriously can't imagine anything better than the Vanilla Cappuccino it is truly divine!
Bubble Bath Milkshakes
The Bubble Bath Milkshakes are
Free of parabens, animal ingredients, sulfates, and unnecessary chemicals. Made with biodegradable ingredients. Eco-friendly. Not tested on animals.
I feel totally fine with my children using this bubble bath. I also felt like it was very moisturizing. My skin felt so soft after a bath.
I think the bubble bath milkshake makes one cute gift. As I mentioned above I have a teenage daughter (almost 17) and I think this is a great gift for her and friends. The shake comes in a plastic cup with twelve bath fizzies. On top of the fizzies is a mesh sponge. Then you have the plastic come shaped top with a fun straw giving it that fun milkshake appearance.
The bath bombs are very easy to use. You just add one or two or however many you want to your running tub. We've been just using one at a time , because we want them to LAST as long as possible
.
Now we have a treat for our Readers!

Rosie Made is giving you 10% off of your total purchase now Until August 31, 2013.
Simply Use the Coupon Code
RRCrew713. This offer
can be
combined with other coupons and discounts. How Cool is That!

Bath Milkshakes is not all you'll find! rosieMADE is a woman-owned online gift shop with a curated assortment of inspired and high quality, USA made products that are created from remarkable ingredients and exceptional production methods.
"As A part of the Rosie Review Crew I receive complimentary products for reviewing purposes. All of the opinions expressed here are my own."