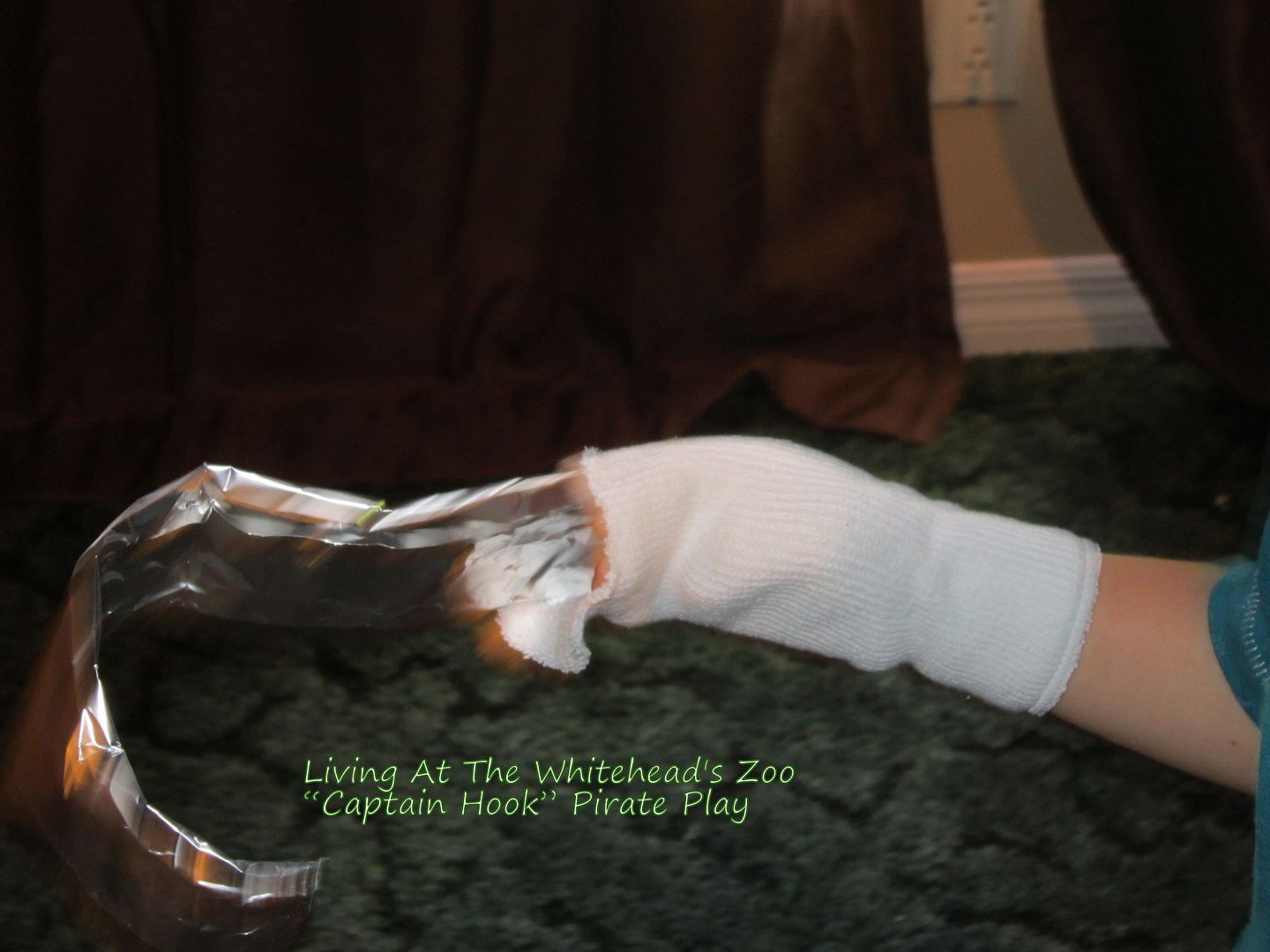 Aye Matey. My son loves everything pirate and of course he also loves to play pirate . He wanted a hook and he wanted right now. Mama had to brainstorm and use materials she had on hand. We took an old sock and cut off the end. Wrapped some aluminum foil around a piece of cardboard and inserted into the sock. It's not the prettiest hook you will ever see but by golly it made one little boy happy for an afternoon. Plus it was easy to take on and off .
Looking for more fun? Try a
paper towel roll spy glass
or make a
newspaper pirate hat
.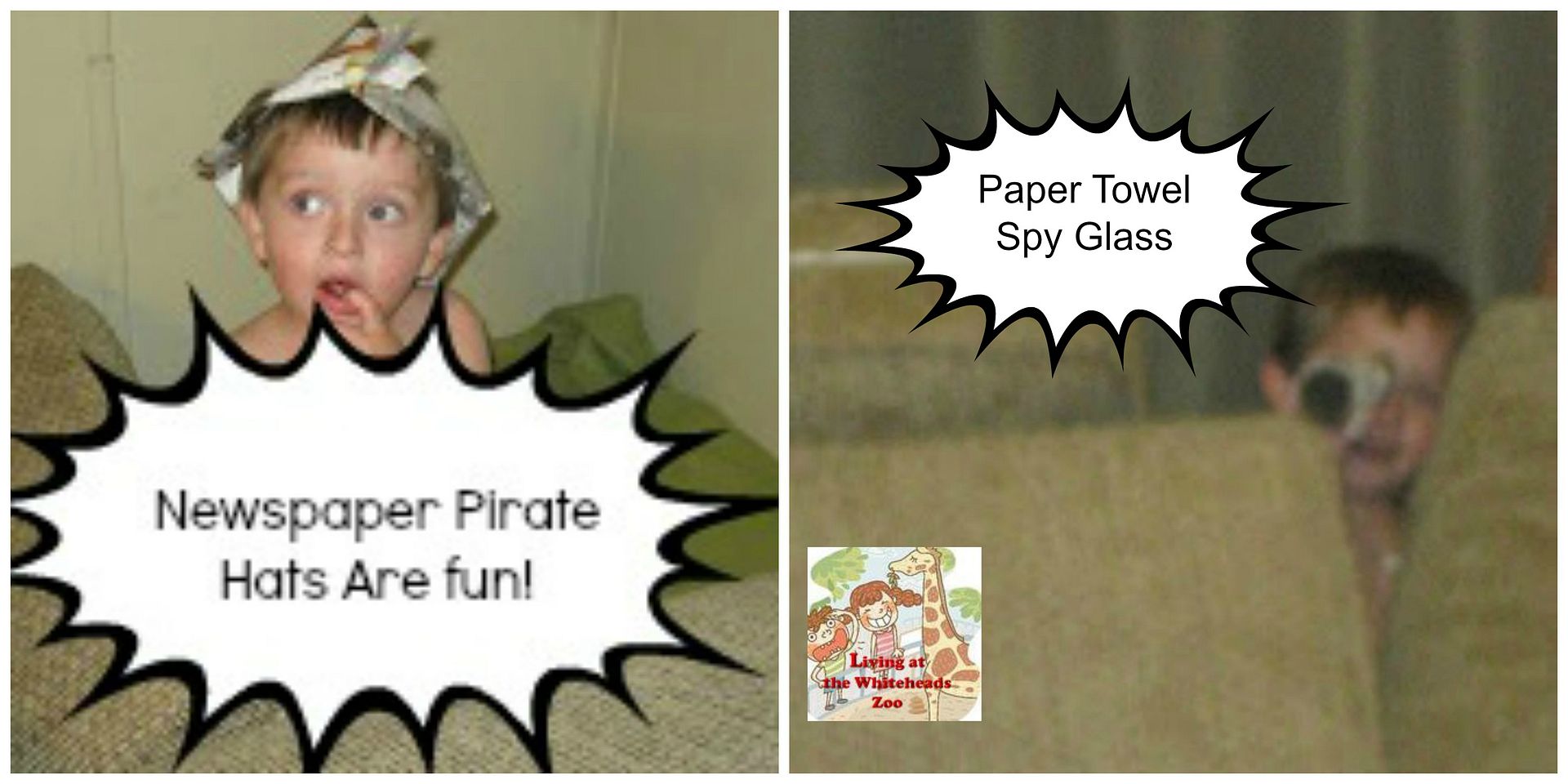 These are sure to win you a few smiles. Try some of our
Boat crafts
all little pirates need a
boat
to sail.
We also like these great ideas from other bloggers:
Do you have a fun pirate craft or activity? Share it with us!