One of our favorite parts of summer is the beach of course! We always come back with buckets of seashells when we visit. My kids just love picking them up, throwing them back, collecting them , all the fun stuff you can do with shells. You guys know I love soda bottle crafts. I have a whole Pinterest board about them.
~ We were recently inspired by the Ocean Wave bottle at
Parenting.com
Here is what you need to make your own. You might also like our
soda pop flowers
, or
soda pop planters
. Another fun summer craft is a
soda pop sail boat
. The bottles float great and hold up to rough play pretty well.
Ocean Wave Soda Pop Bottle Craft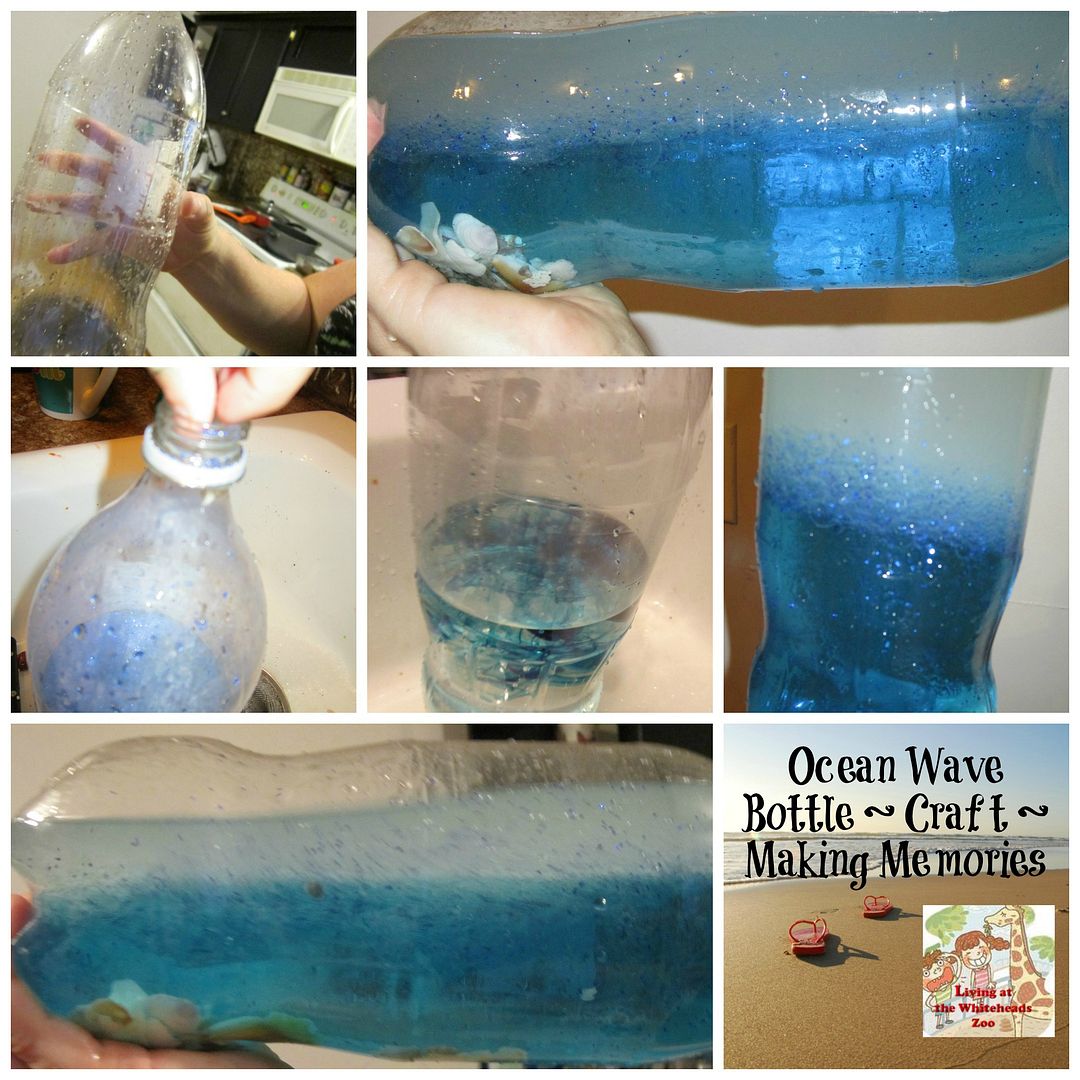 You Need:
Soda Bottle rinsed
small sea shells and creatures
oil (I used coconut oil )
water
blue food coloring
white or blue glitter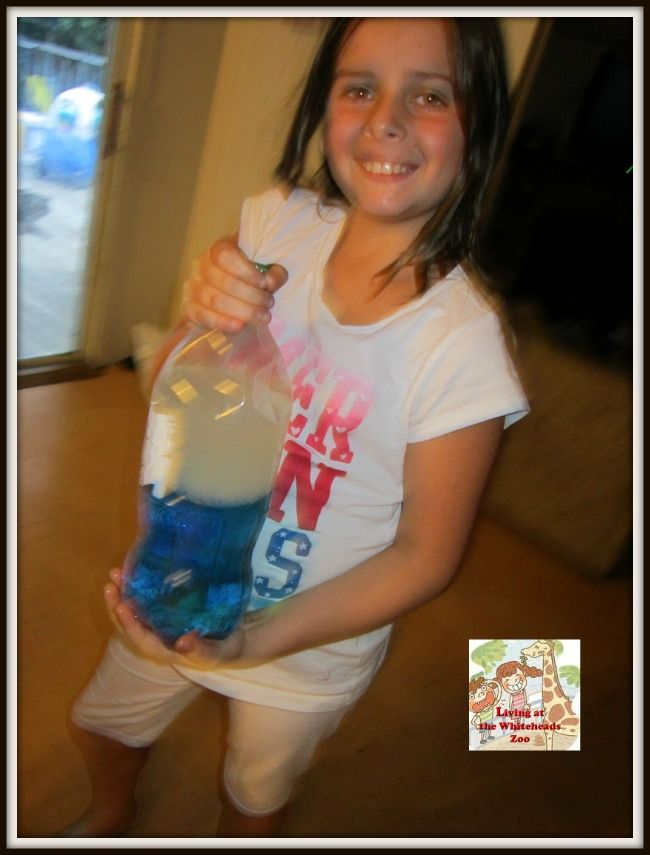 What you do:
Rinse out your bottle to get started. Fill it 1/2 way up with water . Then add your 5-10 crops of blue food coloring. Add in your small shells and then glitter. Fill up the rest of the way with clear oil. We used Coconut oil because that is what I had on hand . Loved the Beach smell it added to the experience . Hot glue on your lid just for safety you don't want that getting poured in the floor later.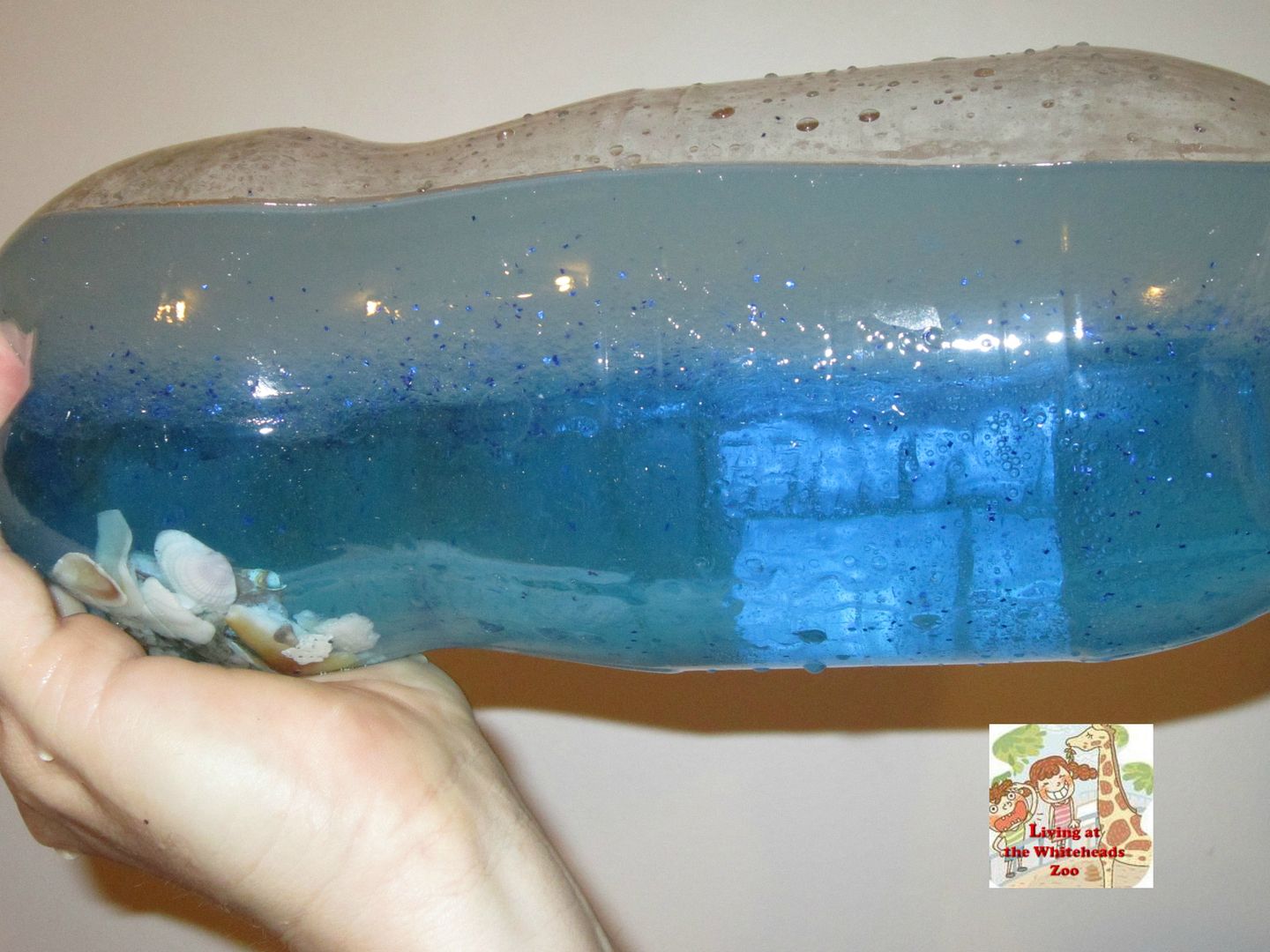 It really does look like an ocean wave. So fun!
Have you made any sea shell crafts this summer? Tell us about them. Leave us a comment !