We discovered a great new splash park while vacationing in Fort Myers, Florida this summer. We were leaving the beach and I spied a water slide. We decided to have a look and was thrilled with the find. The
Fort Myers Beach Community Pool
will occupy your child for hours (younger children).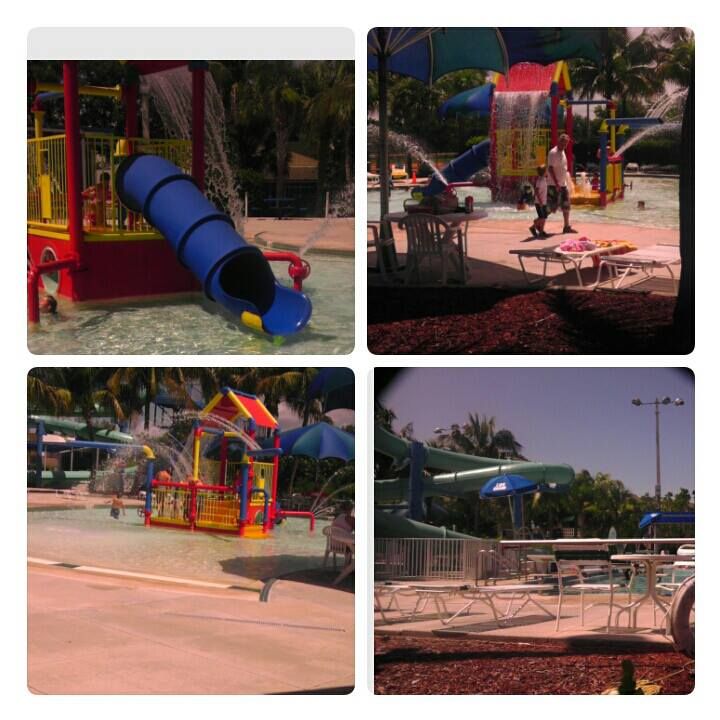 There is lots of sitting room for the parents. Many of the tables have large shaded umbrellas. There is a dressing area and bathrooms. Also, a small snack house is on site and can be visited when open. Life Guards are on duty.
This fun splash pad is located at the Fort Myers Beach Community Pool at 2600 Oak Street Fort Myers Beach, FL 33931. There is a small fee to get in. *12 years old -Adult are $4.50 *Children 11 and under are $2.50
I would so love to have a community area like this near our home. So fun! You can find more of our travel adventures on our Tuesday Travels Page. Share your adventures with us! Link up below.