"
Living at the Whitehead's Zoo was provided with a complimentary DVD pack from Fox Home Ent.Insiders Program for reviewing purposes. All opinions shared below are completely my own."
Movie night with the kiddos is one of my favorite times. I couldn't wait to curl up with my guy and watch Dragons Riders of Berk. At first he was not sure he wanted to watch Dragons (4 years old). He thought they were scary. By the end of the first DVD he had changed his mind and couldn't wait to watch the second. Dragon Riders of Berk is a cartoon network series which follows the movie "How to Tame Your Dragon."
I really like that each DVD disc is broken into episodes. Disc one has episodes 1-11 and disc 2 has episodes 12-20. This is pretty great for those who have children who do not yet have the attention span to watch an entire DVD or need a potty break. The short episodes worked extremely well for my very busy four year old boy.
Dragon Riders of Berk itself honestly surprised me. I don't know what I expected , but I was pleasantly surprised by a show full of values about family and friendship. I love the relationships between Toothless and Hiccup as well as the other Dragons and Riders.
You can tell they really care about each other. I think that this series did a great job picking up where How to Train Your Dragon originally left off. Now that the dragons are no longer enemies of Berk it is Hiccup and his friends job to train the dragons to help out in the community rather than destroy it. As you would expect with dragons their is plenty of action in these videos. Many of the original cast from the How to Train Your Dragon movie stayed on for the show.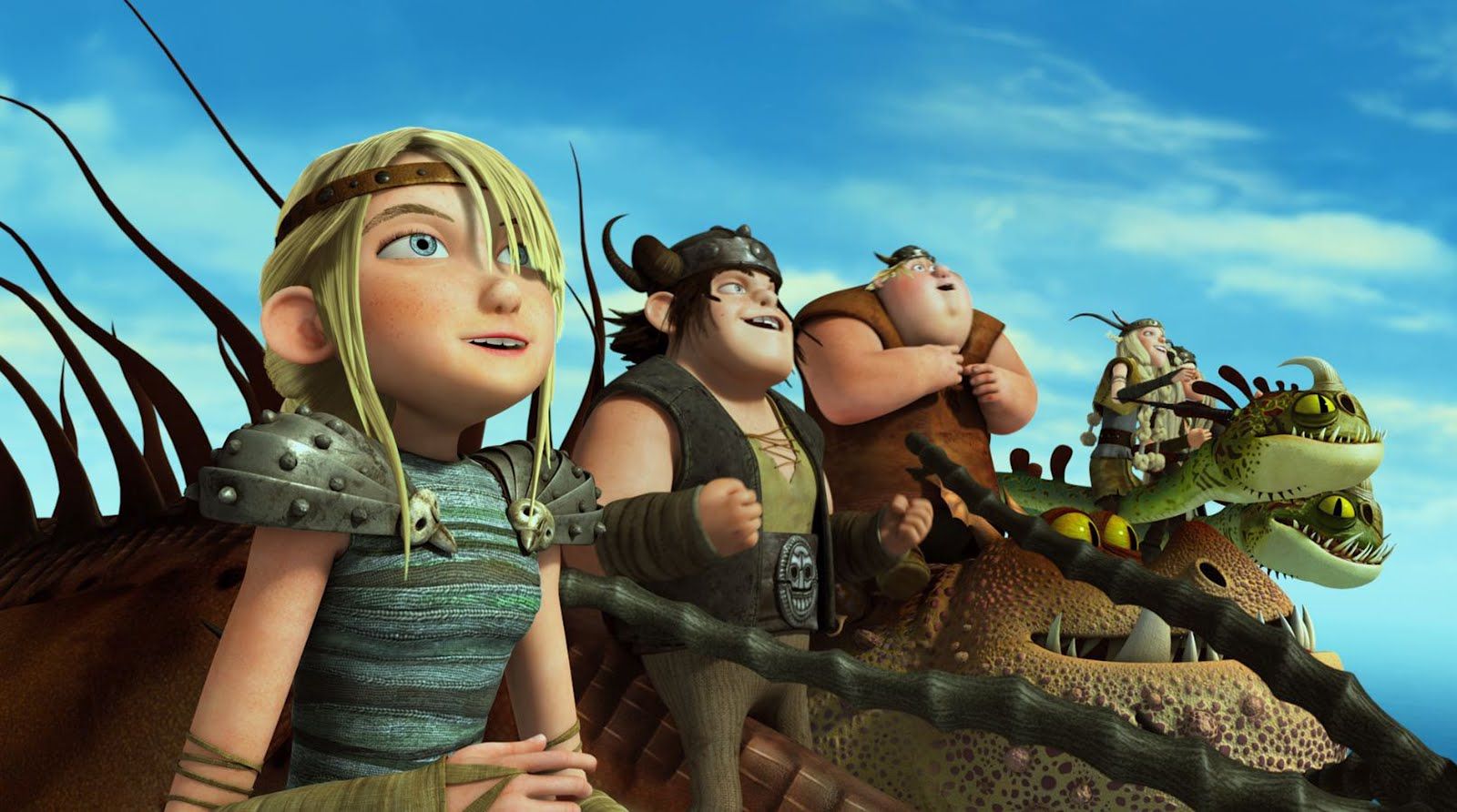 After watching the DVDS we're really looking forward to the second series of Dragons returning this Fall. The series translated good to the TV , the characters look great and the story line fits fine for a series. I love the imagery and scenery that's shown. My favorite dragon is Toothless because no matter he is there to defend Hiccup. My favorite character is Hiccup because he never gives up on the dragons.
WIN
~ Head on over to and Win yourself a copy of these two fun
Dragons Riders of Berk Part 1 & 2 on DVD!