Did you ever wish you could get away with taking one pair of shoes and using them for several outfits? This weeks sponsor Zipz shoes enables you to do just that. Zips helps you make your shoes a true accessory that you can change up often to create your own wild style . These are so fun. I see kids loving them and putting them on the have to have for school list!
About Our Sponsor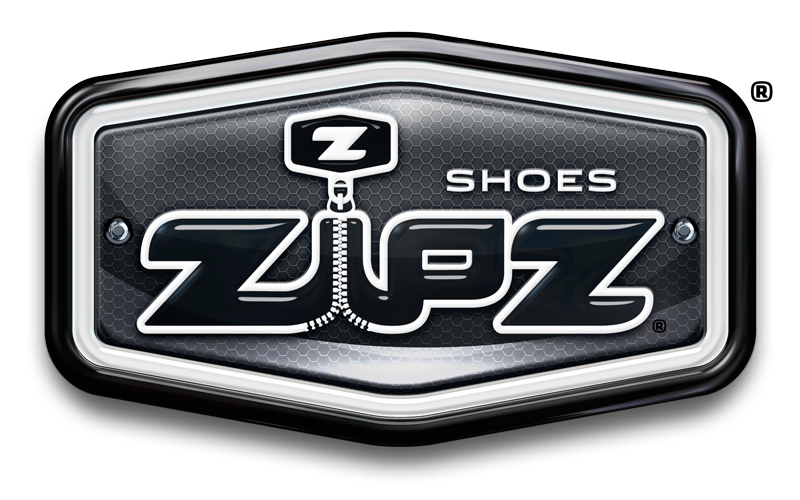 Zipz! The world's first, true, interchangeable shoe is here to start a shoevolution! Born in California. Designed in the USA. Our
Zipz Shoes
"Covers" are removable and interchangeable. Simply purchase a completed pair of Zipz and then accessorize your footwear purchase with more Zipz Covers now or in the future! You can match any Zipz "Cover" with the same size Zipz Soul to create one of a kind mix/match shoes to suit your mood. Not to mention buying Zipz Covers is easier on the wallet than buying more full pairs of shoes. Adding to your footwear collection is a zip! Whether it's fashion, function, or fun - Zipz shoes have you covered.
Find Zipz Shoes at Hot Topic!
Patented Technology + Durable YKK Zippers + Foot Arch Support System + Extra Padded Footbed + Soft, pliable Rubber soul with hand-tooled construction to give your feet the comfort and quality they deserve! Change your shoes. Change yourself. Change your world! Be sure to check out this great
Zipz Shoes Review
from Blogging Mom of 4
The Prizes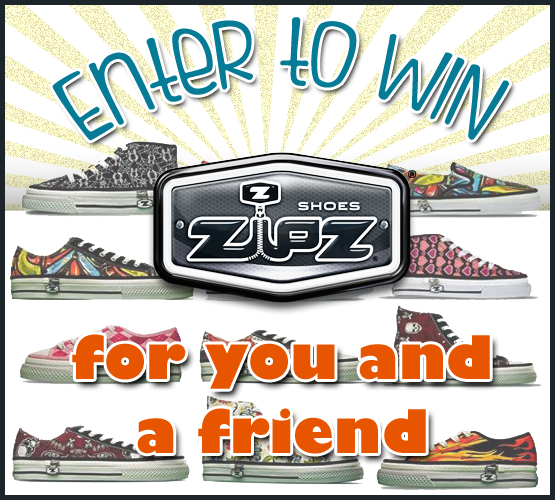 2 pairs of Zipz - One for the winner and one to share with a friend!
Keep: A pair of Zipz
Share: A pair of Zipz
How to Enter
The Giveaway will open up on
6/18

12:01 am EST
and Close on
6/21

at 11:59 pm EST
.
Complete the mandatory entries on the Rafflecopter below.
a Rafflecopter giveaway
Check out and Enter our Other Giveaways
Side note...It's
not
mandatory to enter all the giveaways at each blog. Those are just great bonus giveaways for you to enter. Mission Giveaway started with
Madame Deals
and her $100 story where with $100 several people received the help they needed. We are on a mission to help people help each other! We have gathered a group of bloggers that want to make a difference. Together we are Mission Giveaway! To ask about becoming a sponsor, please contact Amee or Dawn at
madamedealsmedia@yahoo.com
for details. Take a look at our
Media Kit
to see what Mission Giveaway has to offer. Are you a blogger that would like to participate in Mission Giveaway? Find out how you can
join us
. Find our official
Terms and Conditions
on the Madame Deals Media page.
Living at the Whitehead's Zoo is sharing this today as part of the Mission Giveaway Team. We have not been compensated to share this with you in anyway. We thought you would like this sponsor and giveaway. All opinions shared are our own and may be different from yours. We are not responsible for fulfillment of this prize. Good Luck and thanks!