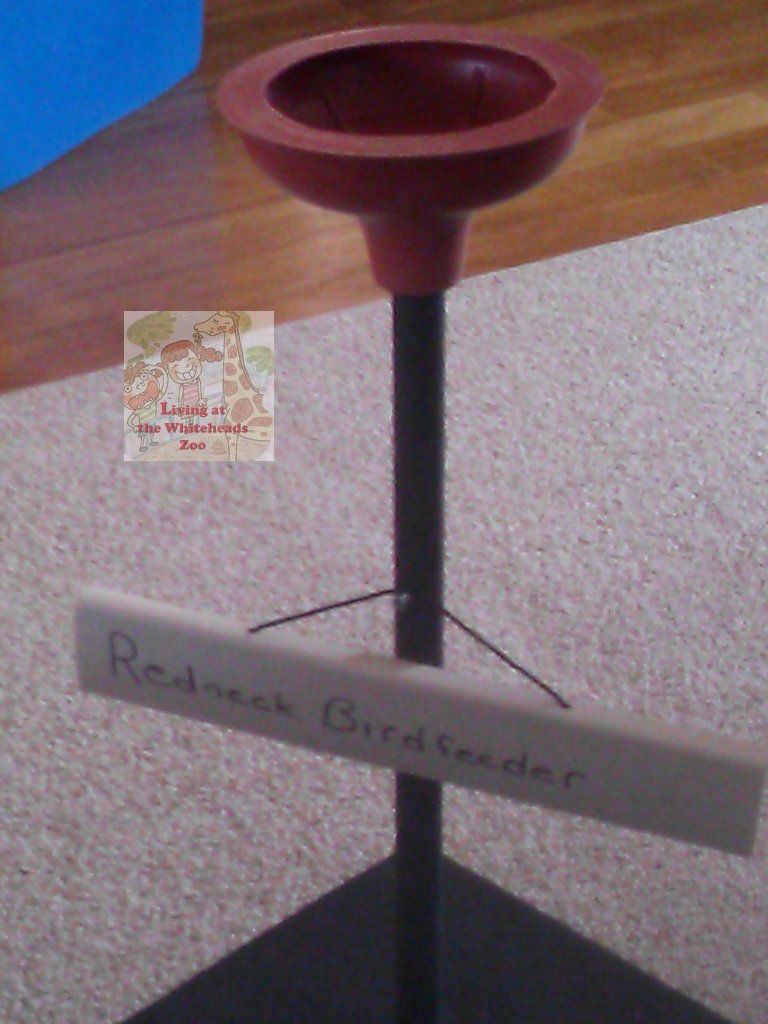 What You Need:
A square piece of wood for base
Plunger
Small Piece of Wood for sign And wire to make hanger
Paint
Sharpie
Its pretty self explanatory by the picture I think. But make a small hole in your base to insert the plunger handle. We spray painted ours black. You could do colors or not paint if you'd like. We just happened to have black on hand. The sign we hand wrote with a sharpie "Redneck Birdfeeder" You could also use "Hillbilly Birdfeeder" I've seen both.
That is it a super cute gift . The plunger cost us $2.75. Everything else we had on hand.
The look on the persons face when they think you are giving them a plunger is near priceless.