June It's JUNE and in just three more days I'll have all of my babies home. Well kind of . Miss Madison is still taking summer college classes but she'll be home more. I love summer and intend to enjoy every second this year. I mean how many summers do I have left before my babies are grown ups and busy with their own lives? Not that many with the older two (sniffle). We have lots of fun things going on this month (Nana's Birthday, Father's Day and some trips planned so this menu very well could have a lot of days where we just don't do that....but at least I'll be prepared for the days we are home!
June Menu
1. Out to eat with the family
2. Salsibury Steak/ mashed potatoes/ green beans/rolls
3. Janey Potatoes with BBQ chicken
4. Homemade veggie soup and
baked grilled cheese sandwiches
(NEW)
5. Lasagna / garlic bread
6. Grilled burgers / sides
7. Pizza
8. Grillled chicken / baked beans/ mac and cheese
9. Taco salad
10. BBQ pork roast / garlic toast/ fries
11. Crock pot lo mein (new)
12. Spaghetti
13. Fried chicken / mashed potatoes/ veggie
14. Fajitas
15. Pasta Salad / 7 up chicken
16. Cook out
17. Crock pot chicken and rice / veggie
18. Sandwiches / leftover Pasta Salad
19.
BBQ chicken Salad
(new)
20. Sausage Stew / corn bread
21. Walking Tacos/ fruit
22. Breakfast for dinner
23.
Crockpot Flank Steak with a kick
(new) / rice and dinner rolls
24. leftover flank steak in tacos
25. Country fried steak sandwiches (Powells Copy Cat) sweet potato fries
26. Crock Pot Steak and Gravy /rice / broccoli
27. Dinner out
28. Crock Pot Philly Cheese Steaks / Fries or chips?
29. Shepherds Pie and Garlic Toast
30. Breakfast Casserole and stir fried Hashbrowns
June Desserts: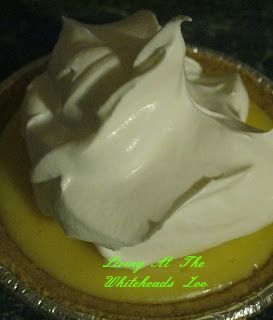 Crockpot Cobbler
Cupcakes for my love bug
Keylime pie
Nana's Birthday Cake
Need more recipe ideas? Check out the Whitehead's zoo Recipe Index and my previously posted Menu Plans. Or check out all of our yummy food boards on Pinterest.
Thanks,