"I participated in a campaign on behalf of Mom Central Consulting for Cascade. I received a product sample to facilitate my review and a promotional item as a thank you for participating."
Does your dish washing detergent do the job you need it to? Does it make dish washing easier? Lately, I have found that I am rewashing dishes after they have been through the dishwasher or having to be sure they are rinsed really well before I load them. This takes more of my time which personally I don't have to spend on repeat washing. Then I tried Cascade Platinum Pacs . Here is a look at one of my experiences.
We're Putting Cascade to the test with
LASAGNA dishes
. Dried Lasagna my friends not pre-rinsed at all. See for yourself.
I loaded the dishwasher up with lasagna dishes I had purposely let sit and did not rinse off. Kind of gross right?
What I expected when I opened my dishwasher after that mess is not at all what I got.
I used a Cascade Platinum. They are little square packs you just pop into your detergent space of the dishwasher.
After just one regular wash in my dishwasher this was the outcome. No more lasagna, spotless dishes.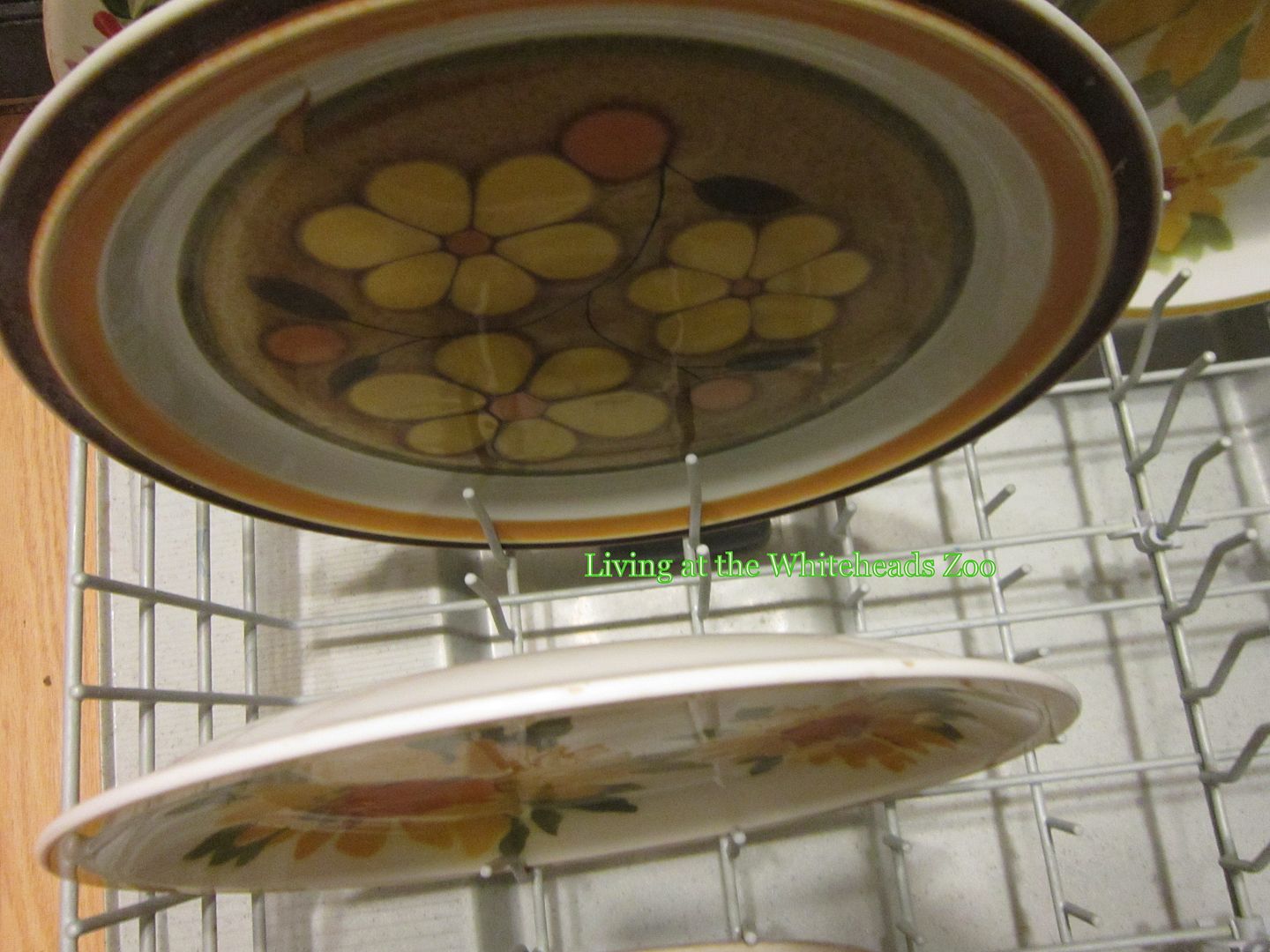 I couldn't have been more surprised to find not a spot on these dishes and my dishwasher actually seemed cleaner inside. Cascade© Platinum Pacs feature an advanced triple action recipe that is specially designed to leave dishware virtually spot-free and help prevent the build-up of hard-water film on dishwasher walls.
Cascade © Platinum Pacs
achieve a top-tier clean so powerful that they even help keep your
dishwasher machine sparkling and deliver a variety of dish care benefits:
• Powers away tough, 24 hourstuck-on food
• Eliminates the need to pre-wash dishes
• Helps maintain the look of new machines and helps prevent additional hard-water build-up
• Delivers exceptional dishware shine
It is my experience that all of this really does occur when using the Platinum pacs!
As a family of 5 we go through a lot of dishes. I am constantly saying where did all of these dishes in the sink come from. I run my dishwasher at least twice a day . Some days I may do three. I'm really loving the streak free extra clean plates at meal time. They make everything look so much tastier!
Cascade also thinks now more than ever people eat with their eyes. They have partnered with Top Chef judge and editor of Food + Wine Magazine Gail Simmons. Gail Simmons is discussing why presentation is just as important as preparation.
You can learn more about Cascade's partnership with Gail Simmons by viewing videos on the
Cascade Facebook Page and Cascade You Tube Page.
Now that I've told you my thoughts on Cascade Platinum Pacs let me tell you about the cool "
My Platinum" Instagram Contest.
Cascade wants you to show off your sparkly pots and pans. Each week 2 contestants will be selected to
WIN
a brand new
Whirlpool dishwasher
! Additionally one lucky grand prize winner will receive a
Platinum kitchen makeover
!
Does this sound super Awesome to you? Really want to enter? Here is what you need to do.
Register and Upload a photo with the #MyPlatinum hashtag
Tag @MyCascade in your post
Each week there is a 6 day entry period where you can submit your photos to be considered in the contest.
WEEK 1 ~ My Platinum Plate 6/3-6/9 - show your best dish from the sparkling plate up
WEEK 2 ~ My Platinum Bite 6/10-6/16 - show your best bite and most creative of sparkling silverware
WEEK 3 ~ My Platinum Clinks 6/17-6/23 - show how you can serve up creative concoctions in sparkling glasses.
WEEK 4 ~ My Platinum Table 6/24-6/30 - Show your sparkling table scape for your most special celebration.
WEEK 5 ~ GRAND PRIZE Winner 6/3-6/30 - Good Luck!
Head on over and get your entries. These are some fabulous prizes!
Cascade Platinum Pacs have given me new standards when it comes to dish washing. I am completely satisfied with them and do think I will continue to purchase these. The suggested retail price for Cascade Platinum is $0.29 per dose. Cascade Platinum Pacs are available at mass merchandisers, grocery and retailers nationwide. (suggested retail prices: • Cascade © Platinum 14 ct: $4.29 / • Cascade© Platinum 23 ct: $6.69 / • Cascade © Platinum 43 ct: $12.49 )
We'd love to hear your thoughts if you give it a try. Or enter the contest. Come by and share your links and we'll give you a visit. Thanks for hearing our thoughts on Cascade Platinum Pacs and learning about the contest with us.
"I participated in a campaign on behalf of Mom Central Consulting for Cascade. I received a product sample to facilitate my review and a promotional item as a thank you for participating."
Thanks,