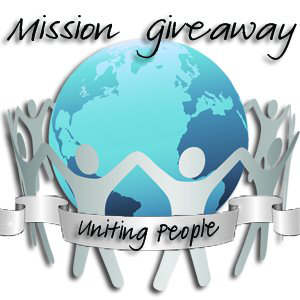 I love photos of my children. I mean seriously what Mama doesn't . My favorite gift ever was when my children had a secret portrait session and gifted me with photos of the three of them. Have you seen when people have their photos put on canvas? It looks cool right? I certainly think that it does and that is why I'm excited to tell you about this weeks sponsor. This week we're sharing Canvas on Demand.
About Our Sponsor

The premier photo-to-canvas company,
Canvas On Demand
transforms personal photos into spectacular canvas art for home, office and public spaces. Treasured memories, moment-capturing panoramas, even scenes from everyday life—we place your images on canvas to surround you with the world you love.
The Prizes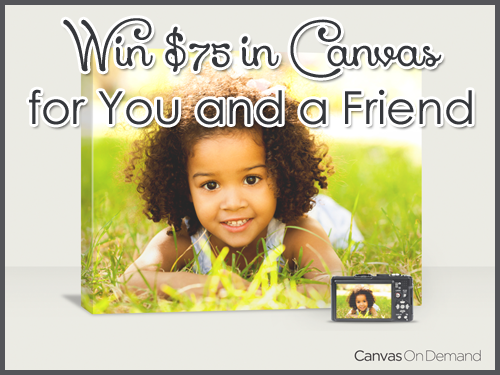 Win $75 worth of canvas at Canvas on Demand and get $75 worth of canvas to share with a friend!
Tax not included; tax applies in CT, CA, NC, NV, KY, and WA. Gift voucher not to be used in conjunction with any other offers or promotions. Entire value of $75 must be used in one visit to CanvasOnDemand.com. No cash value/ cash back will be associated with the coupon or gift boucher. Canvas on Demand's Terms and Conditions apply.
Keep: $75 Gift Voucher
Share: $75 Gift Voucher
How to Enter
The Giveaway will open up on
6/25

12:01 am EST
and Close on
6/28

at 11:59 pm EST
.
Complete the mandatory entries on the Rafflecopter below.
a Rafflecopter giveaway
Check out and Enter our Other Giveaways
Side note...It's
not
mandatory to enter all the giveaways at each blog. Those are just great bonus giveaways for you to enter. Mission Giveaway started with
Madame Deals
and her $100 story where with $100 several people received the help they needed. We are on a mission to help people help each other! We have gathered a group of bloggers that want to make a difference. Together we are Mission Giveaway! To ask about becoming a sponsor, please contact Amee or Dawn at
madamedealsmedia@yahoo.com
for details. Take a look at our
Media Kit
to see what Mission Giveaway has to offer. Are you a blogger that would like to participate in Mission Giveaway? Find out how you can
join us
. Find our official
Terms and Conditions
on the Madame Deals Media page.
Living at the Whitehead's Zoo is sharing as part of the Mission Giveaway team. We are not responsible for prize fulfillment nor were we compensated to share this post. All opinions above are my own! Good Luck !
Thanks,
Amber