What's for dinner is it Monday and your asking yourself what is easy and different that you can put on the table? We have a tasty treat for you. If you need more meal ideas please visit our menu page for
past menus
or
June's Menu
here. We're all about meal planning it makes this Mamas life so much easier!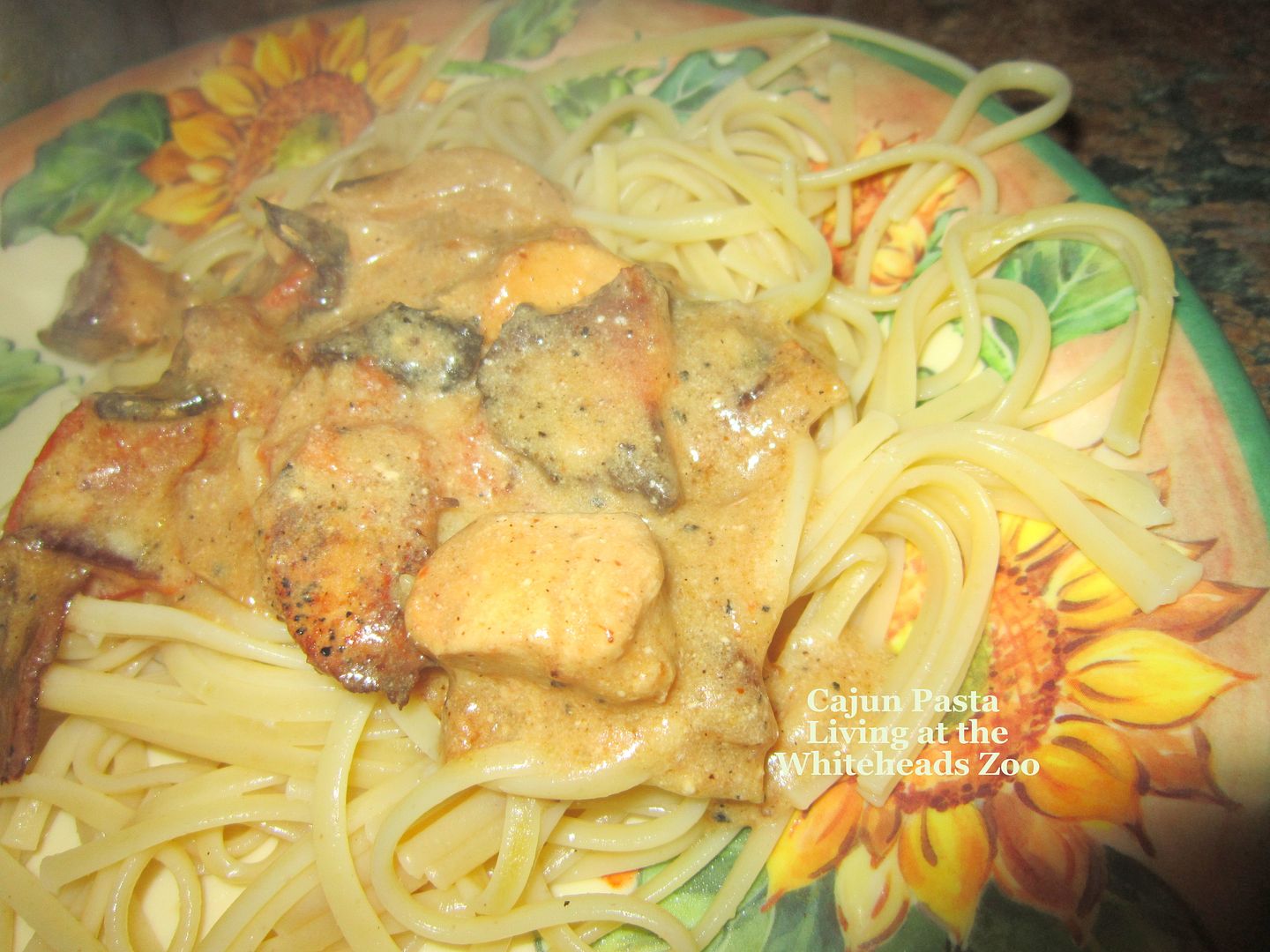 Cajun Pasta Recipe
Ingredients you will need:
chicken breast cut up
2 tsp cajun seasoning
red bell pepper
green bell pepper
1/2 red onion sliced
3 cloves of garlic mashed
2 tomatoes diced
1 cup chicken broth
1/3 cup milk (I use whole because that is what we drink you can skinny it down)
3 heaping tablespoons of sour cream
1 tablspoon of flour
salt / pepper
linguine noodles


Step by Step of what you need to do :
1. Salt your water and Put your Pasta
on to boil and cook . You know how its done. When it is cooked strain in a strainer and sit to the side.
2. Season your diced chicken with the Cajun Seasoning.
3. Prep your veggies, slice , dice and set them aside
4. Heat your skillet with olive oil. Add in your chicken and cook it through 6-7 minutes then set to the side.
5. Add your veggies (onions/peppers) to the skillet and stir fry for 3-5 minutes . Add in your garlic now too.
6. Next add in your tomatoes for a couple of minutes.
7. Add your chicken back in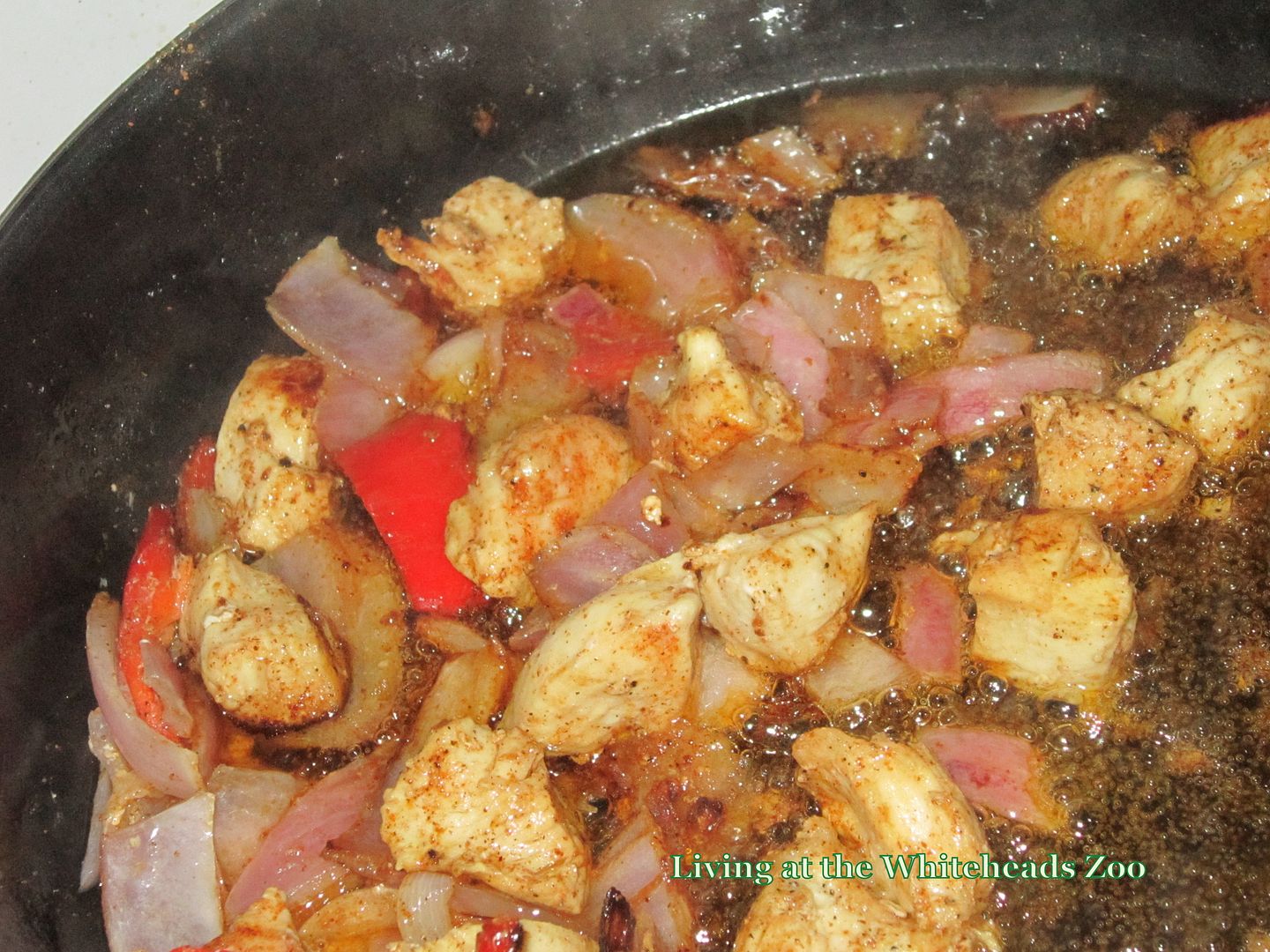 8. Pour in your chicken broth, Sour cream, flour ,
milk, salt, pepper and Cajun seasoning to taste.
9. Cover and simmer for another 5 minutes or so.
10. Toss in your cooked linguine noodles.
11. Grab a plate because dinner is ready !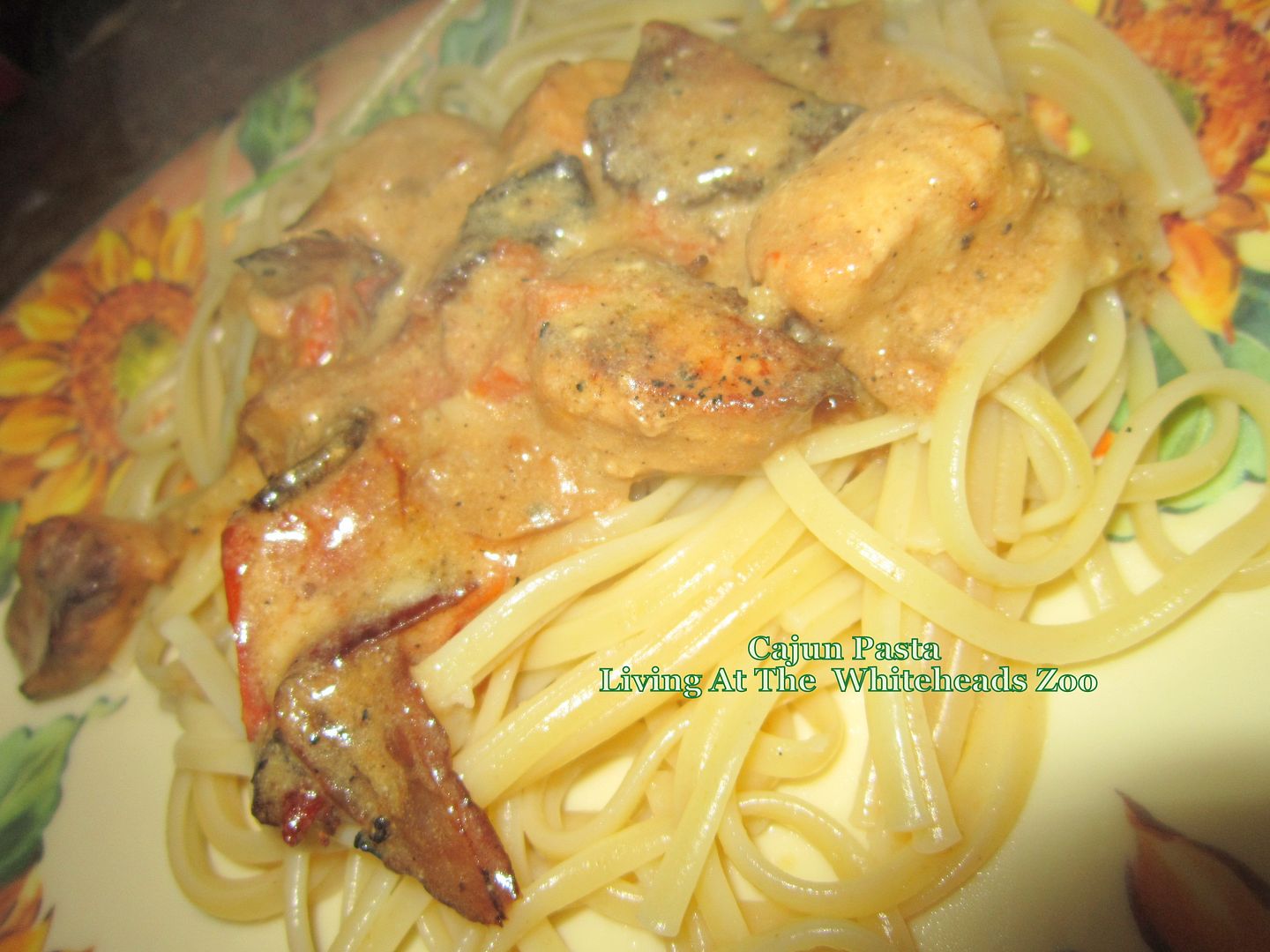 Still in need of some inspiration. Check out our food boards on
Pinterest
.
The links below are amazon affiliate links. If you make a purchase by clicking on them I will receive a small commission. All opinions are my own and may be different from yours. You may of course use any brand of your choosing these links are just provided as an option. (Thanks)