I feel like with my picky gang we get in such a rut. I try not to when I create my meal plan but hey it happens. This recipe was inspired by Paula Deen . Sometimes , I love her recipes and sometimes not so much. This one was a winner in my book! It is super
EASY
and I found it to be quite
YUMMY
too!
First things first here is a list of ingredients your going to need.
INGREDIENTS:
Pork Chops (I like my chops thin and boneless )
butter
Bell peppers 2
yellow onions 2
garlic
chicken broth
Worcestershire sauce
salt and pepper
ap flour
After lightly flouring your pork chops place them in your pan with 1-2 tablespoons and fry them up.
Remove from pan and add chopped bell pepper, onion, and garlic.
Add your chops back in once peppers and onions have simmered down. Salt and pepper to taste. The add 1 14 ounce can of chicken broth and 1/4 can of water. Add a couple of shakes of Worcestershire sauce and Mix well.
OK by now everything is smelling really delicious. Cover your pot and let it cook on med-low heat for about 30-40 minutes.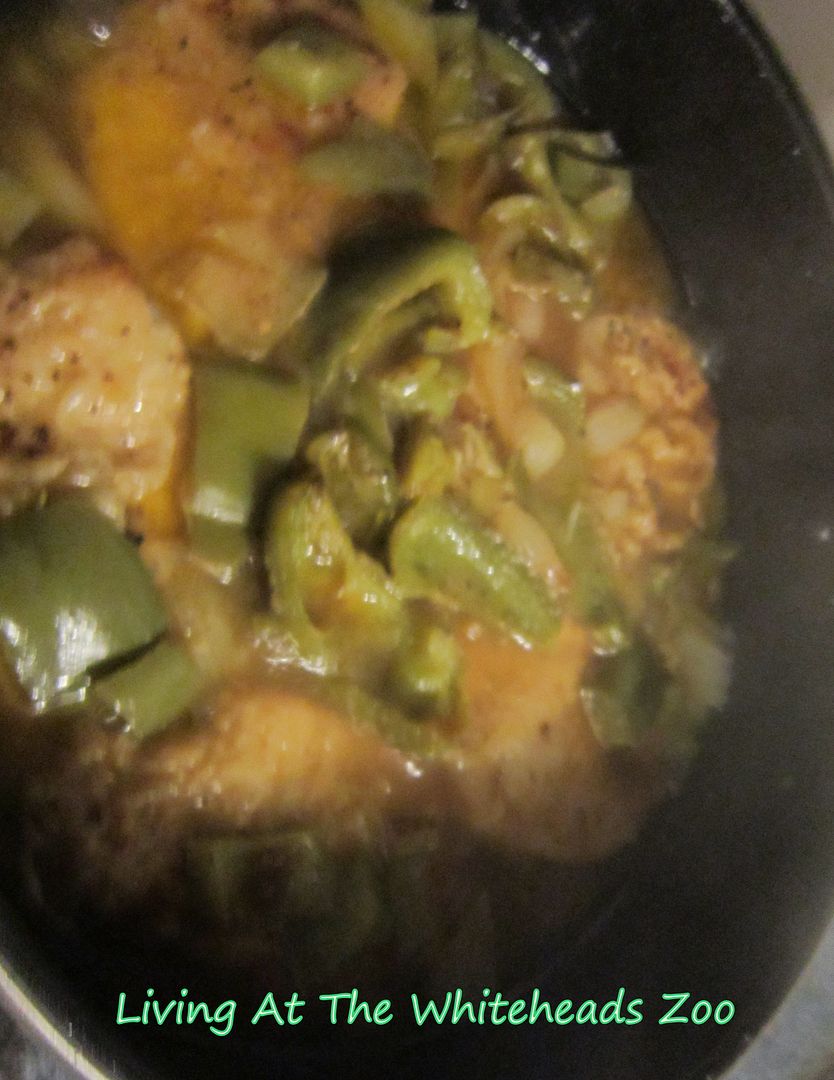 Looks almost to good to eat doesn't it. Looking for other amazing recipes? Then take a look in at our
recipe page
. Looking for menus visit our
menu page
.