One of my girlfriends pinned this really cute printable for kids bathroom art and I new I wanted it. Here is the
pin
but unfortunately it does not lead to the website. Anyway, I just loved it. I didn't want to have to buy frames, and prints though. So I brainstormed and decided I could make them with my
Silhouette
machine. Have I told you I LOVE my Silhouette? This DIY project was quite easy and my kids bathroom really needed some art !
What You Need:
4 wrapped canvas (I got this 2 for $5 at Walmart in the crafts section by the paints) I used 8X10 size.
Colored card stock
Modge Podge
paint brush
Silhouette cut outs in a pirate ship, viking hat, dinosaur and super hero mask, and also the letters for the words shown above.
What to do: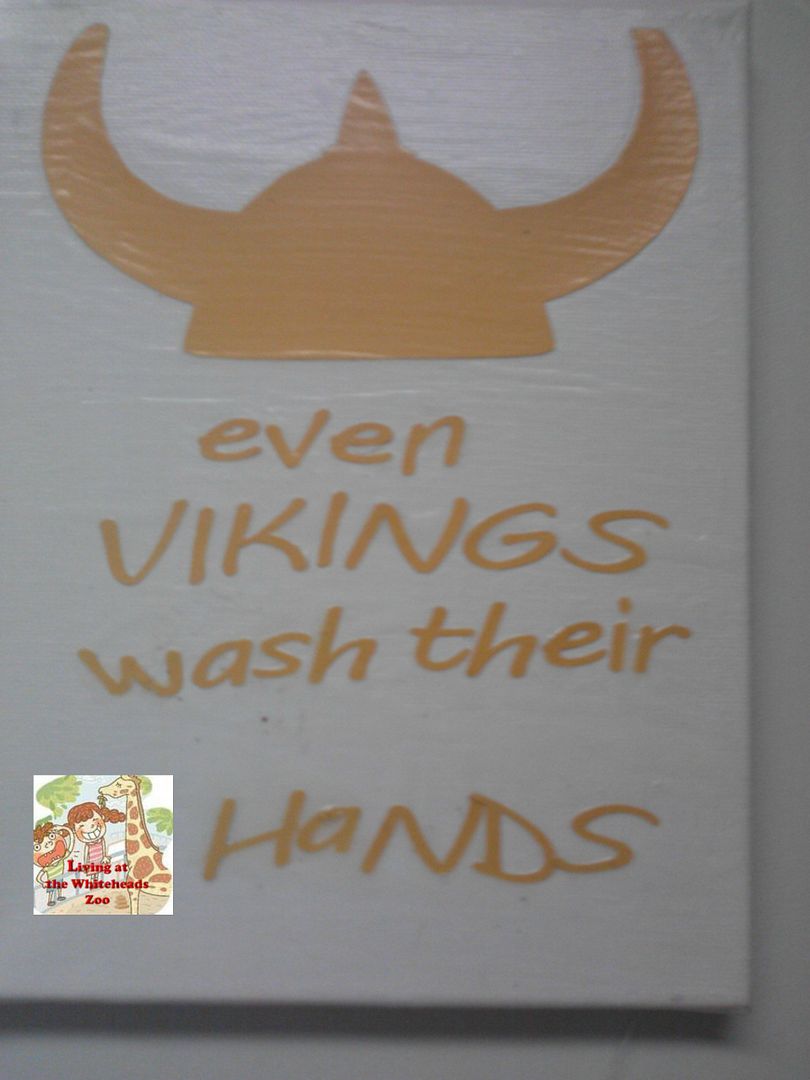 Pour some Modge Podge into a cup to be ready. If you used the Silhouette machine and need to punch out your items or cut them do that and lay them out beside your canvas.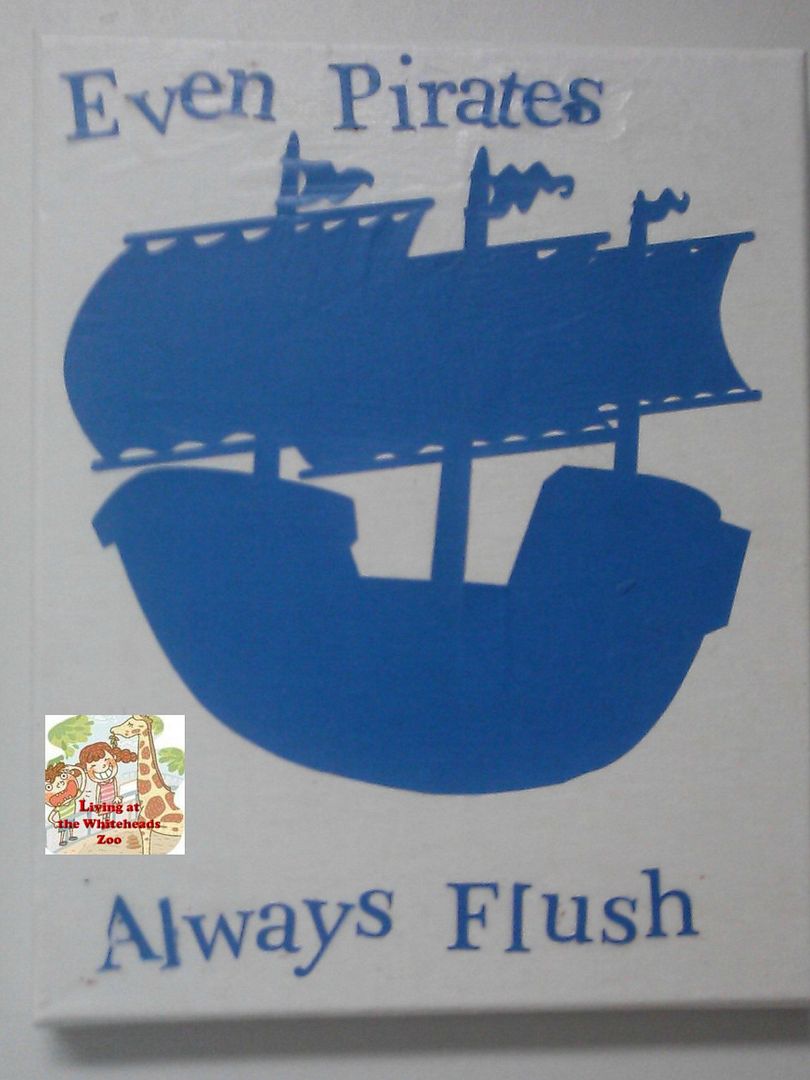 Take your Modge Podge and paint a coat all over your canvas. Then stick your cut outs down where you want them. Be sure you get them exactly where you want them.
Let them dry completely. Then apply a coat of Modge Podge over the top nice and thick. (it dries clear.)
Let them dry completely and then you can hang them up in the bathroom. I love the way they turned out!