There really isn't much to say about this game. We're working hard on learning our ABC's and all of the fun skills preschoolers need to know by kindergarten. One thing is for sure it is a lot easier to get C. to participate in the learning if he thinks it is going to be fun.
We made a game of the
ABC's
using a re purposed Hawaiian punch container.
We also used paint, google eyes and a moustache tattoo. I mean what monster guy isn't complete with out the stache right?
We painted the container. And then cut out a large area for the "mouth".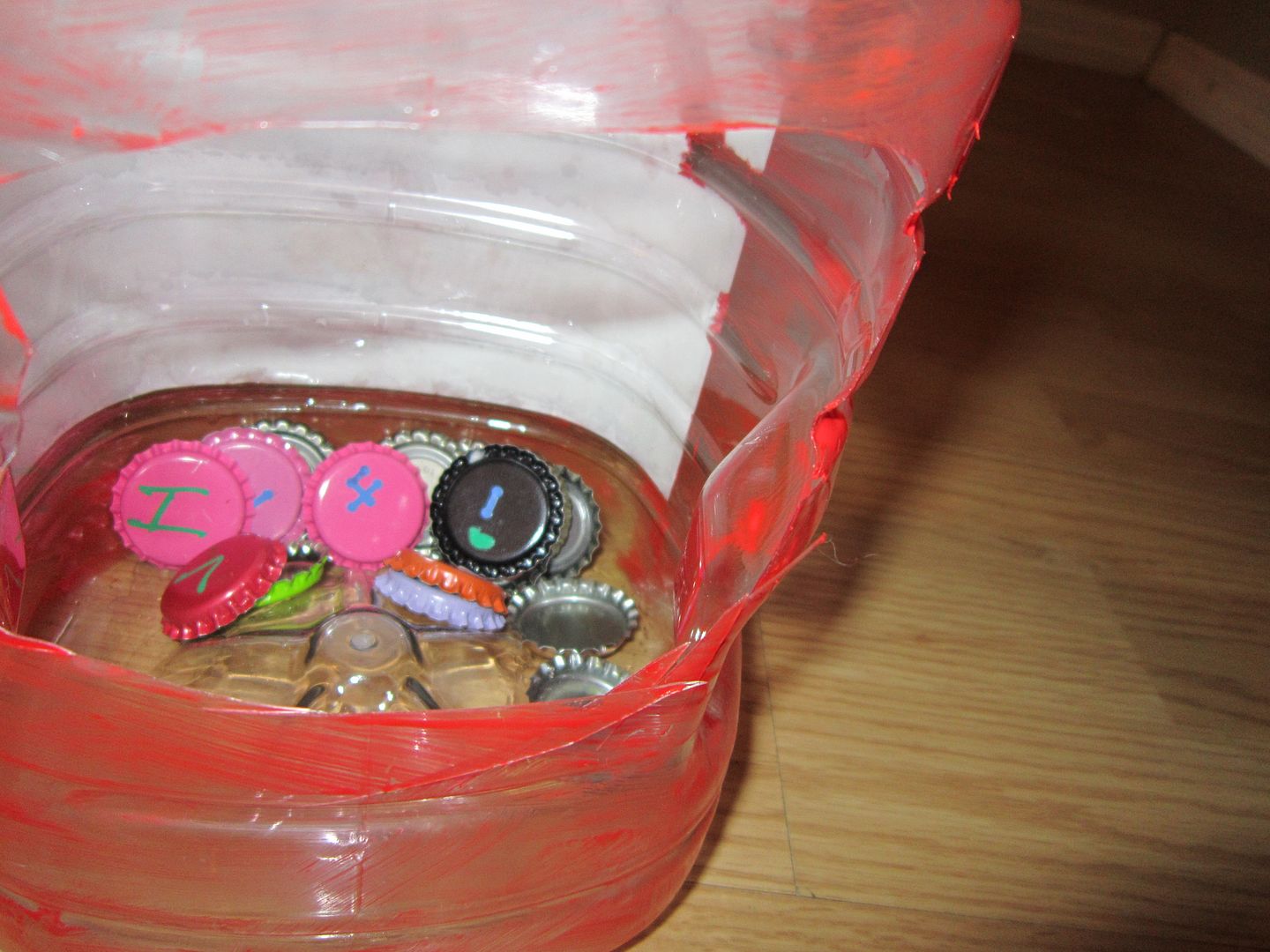 I used bottle caps and stuck alphabet stickers or used paint markers to write letters and numbers on them.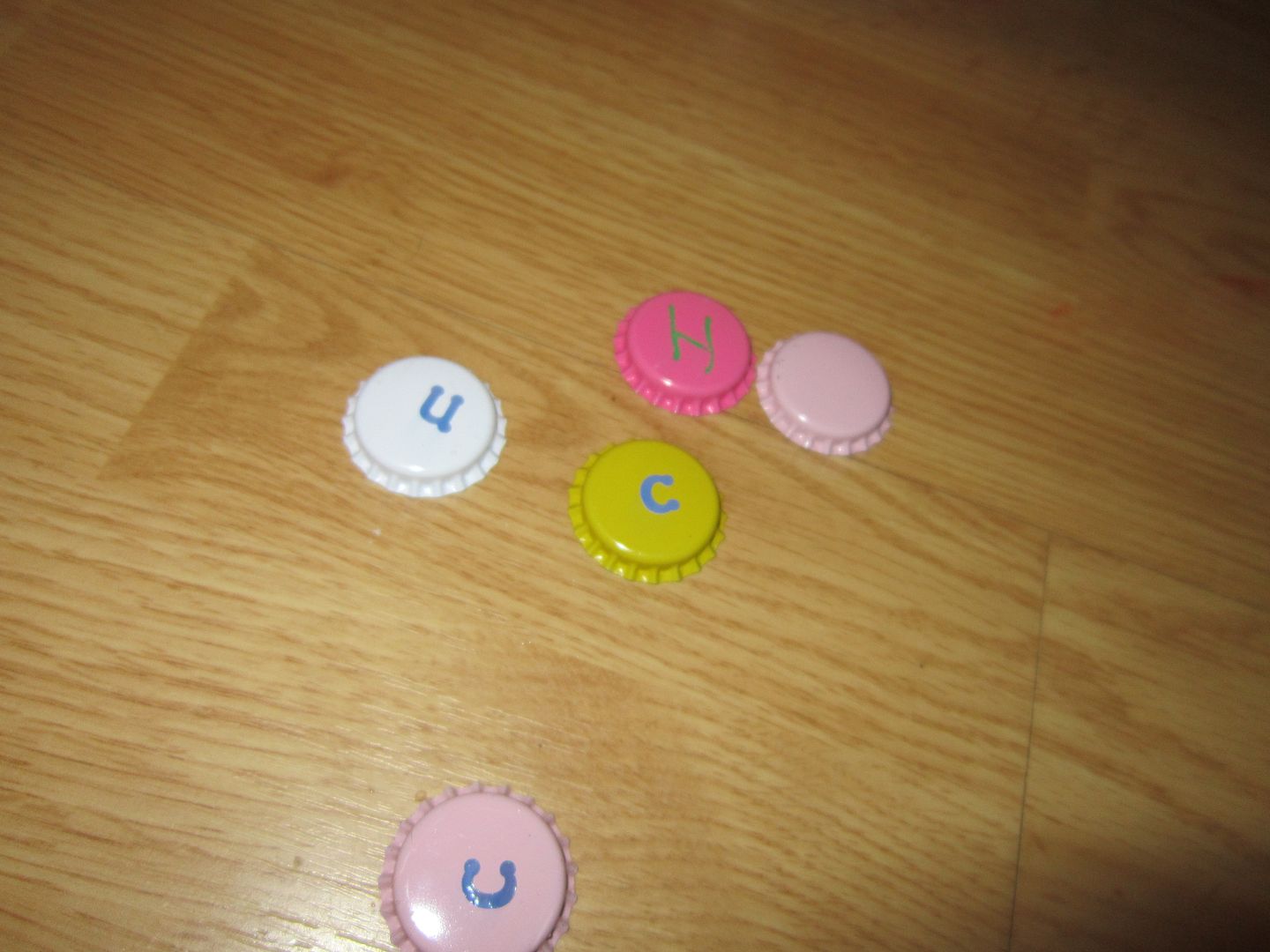 Bottle cap letters
Next, it is time to play. I laid out all of the bottle caps. Then I would ask C to give me such and such letter (like give me the "C"). If he got it right he got to feed it to the monster!
Do you have an easy learning game you play with the kids? Or have you had a re purpose project?