Are you all the time on the lookout for a new recipe or new treat to try? We have a new icing for you to give a taste test. The kiddos vote this yummy and Mama does too! Plus it was super easy to whip up when I didn't have any store bought icing on hand. Whew cupcakes saved.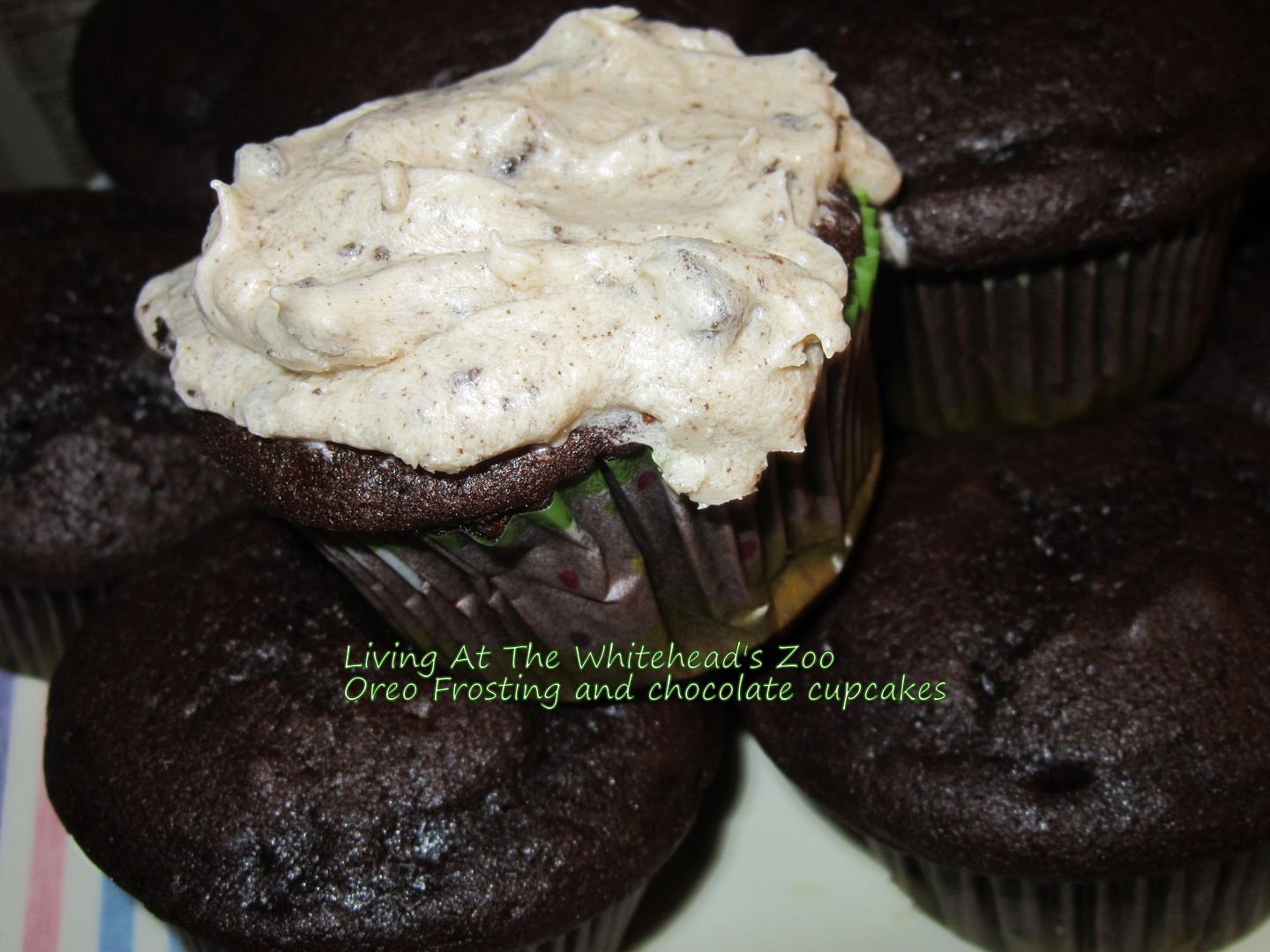 Ingredients You Will Need:
(for one batch of frosting)
2 cups confectioners sugar
1 teaspoon vanilla extract (I used the regular but you can use the clear)
1/4 teaspoon sea salt
1/2 cup room temp. butter
2 tablespoons milk
chopped Oreos I used two individual bags of the mini Oreos and the mixer was able to chop them right up for me.
Add your butter and sugar and cream them together. Then I just begin dumping everything else. Don't whip it to long or it will get to thin. I actually chilled mine for about an hour before icing the cupcakes.