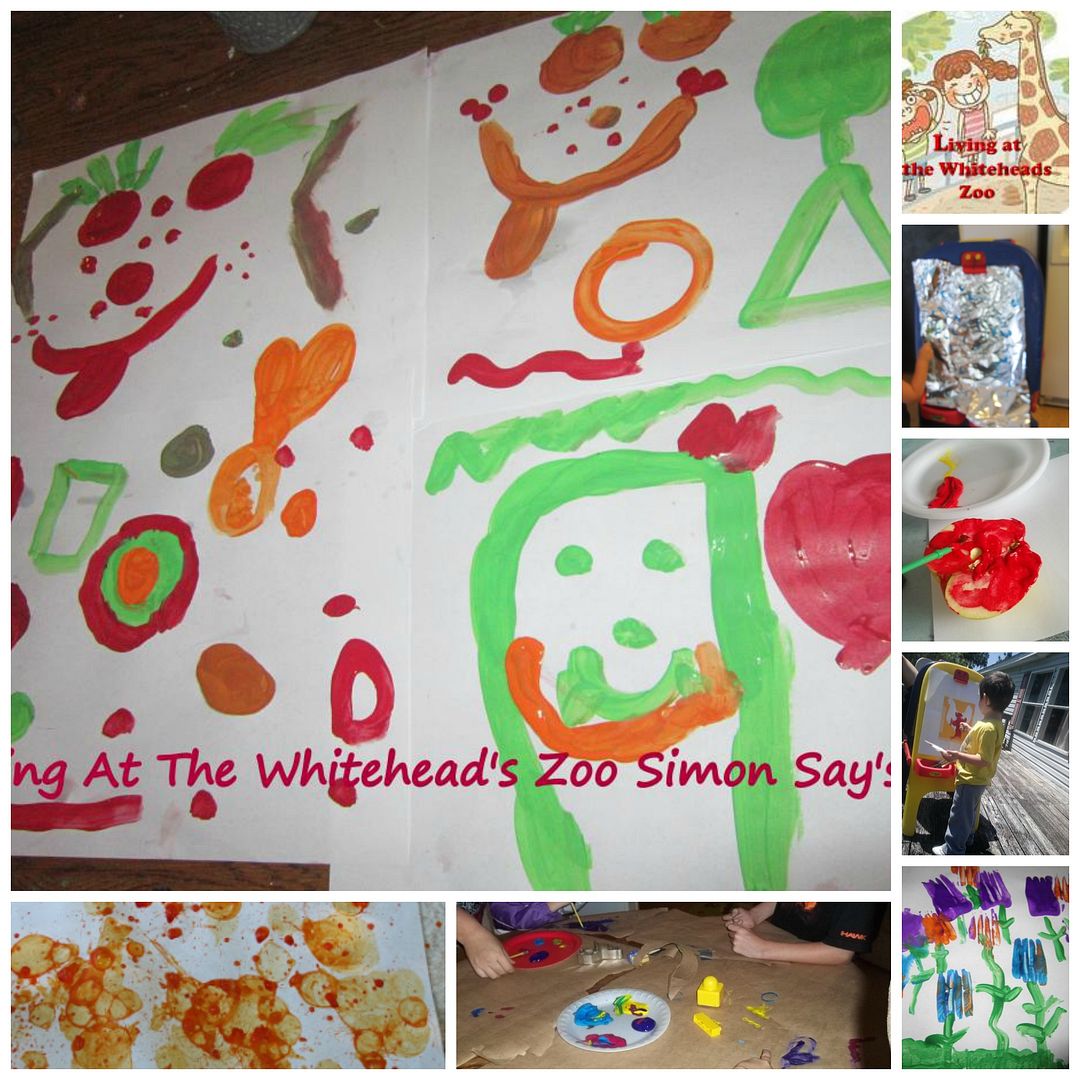 Exploring, creating and playing with paint. At my house we love painting. It is one of C's very favorite activities. Although a bit messy at times I love it too. I can't wait to see what my Mr.comes up with each time he picks up a brush or sets out to paint.
1.
Simon Says Art
~ "Simon says " paint a trinagle...."Simon Says" paint a tree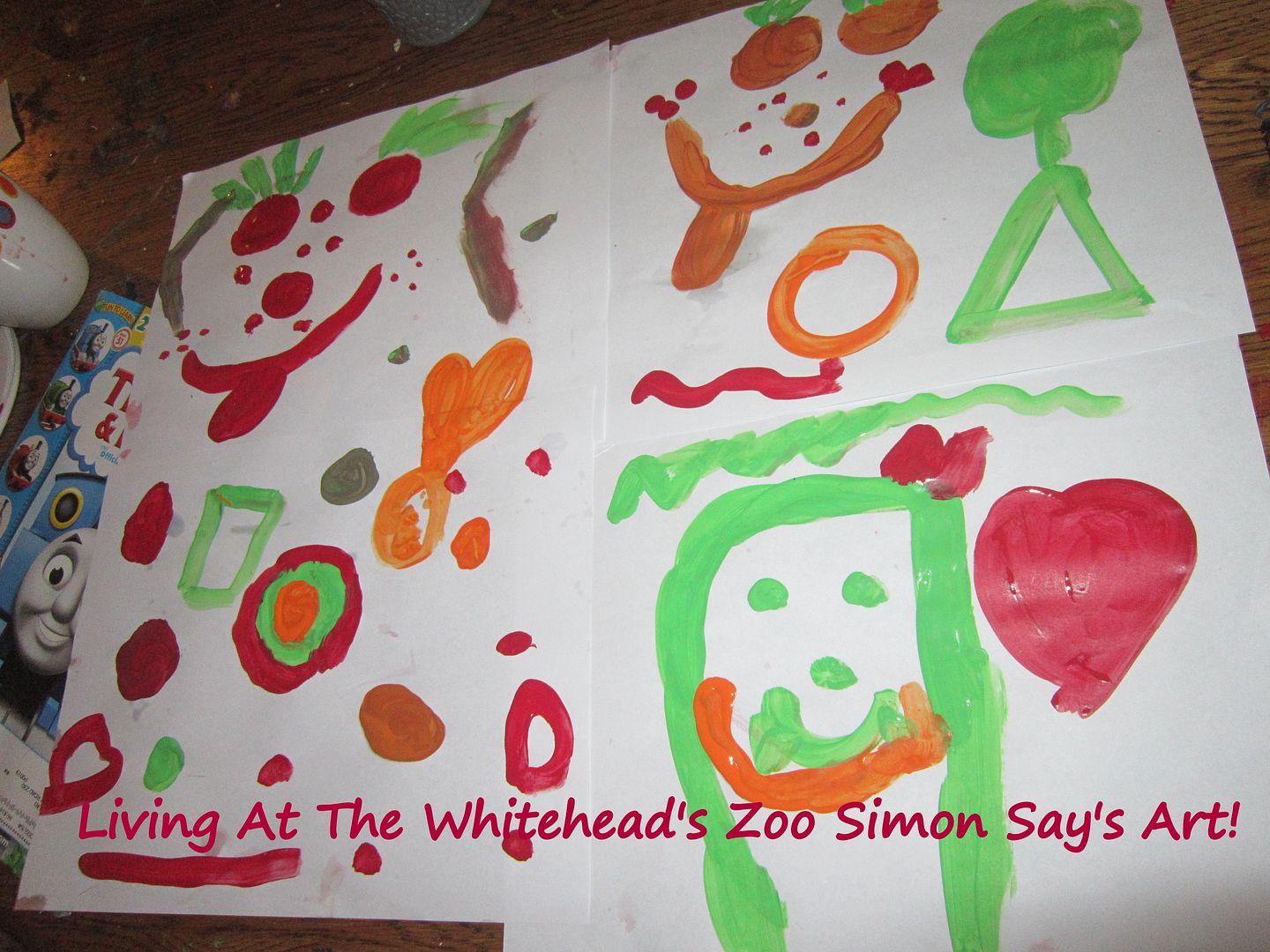 2.
Take your easel outdoors
(this is one of our favorite ways to paint)
3.
Use a stencil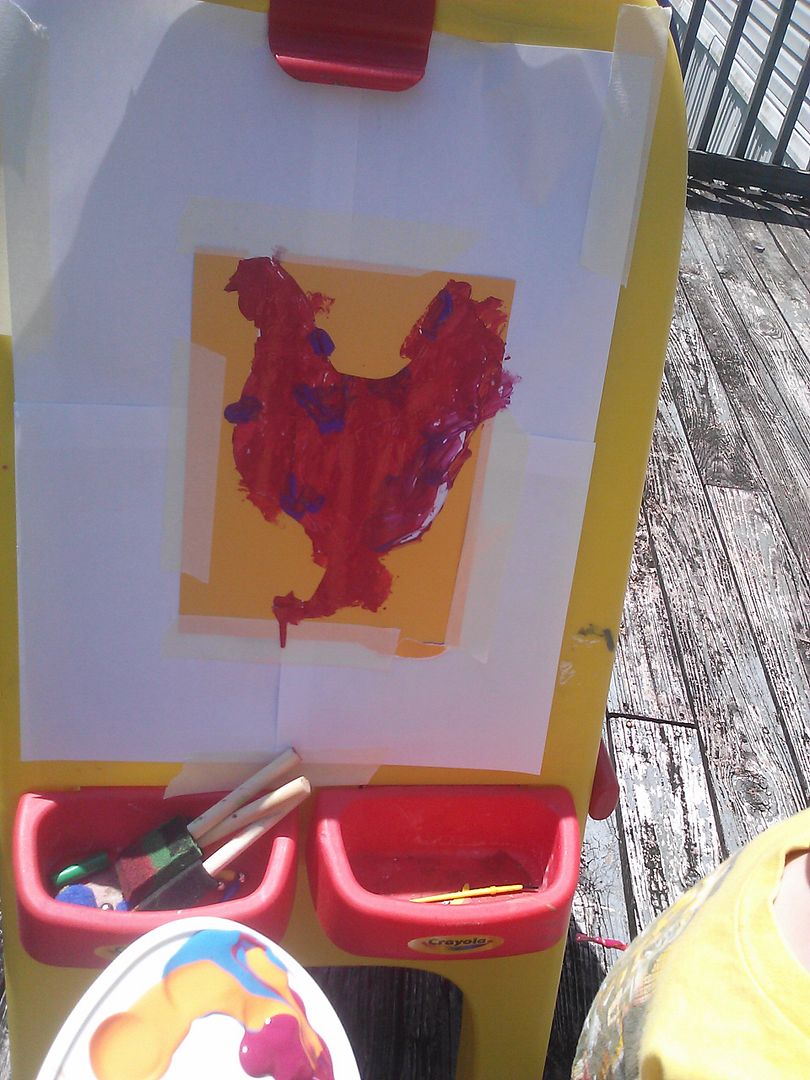 4.
Painting with bubbles
we used Crayola colored bubbles here
4.
Painting with tape
...I used tape to mark off a letter. Then he paints and when it drives we remove the tape and are left with the letter.
5.
Painting on Aluminum Foil ~
we love the way our masterpieces turn out on foil.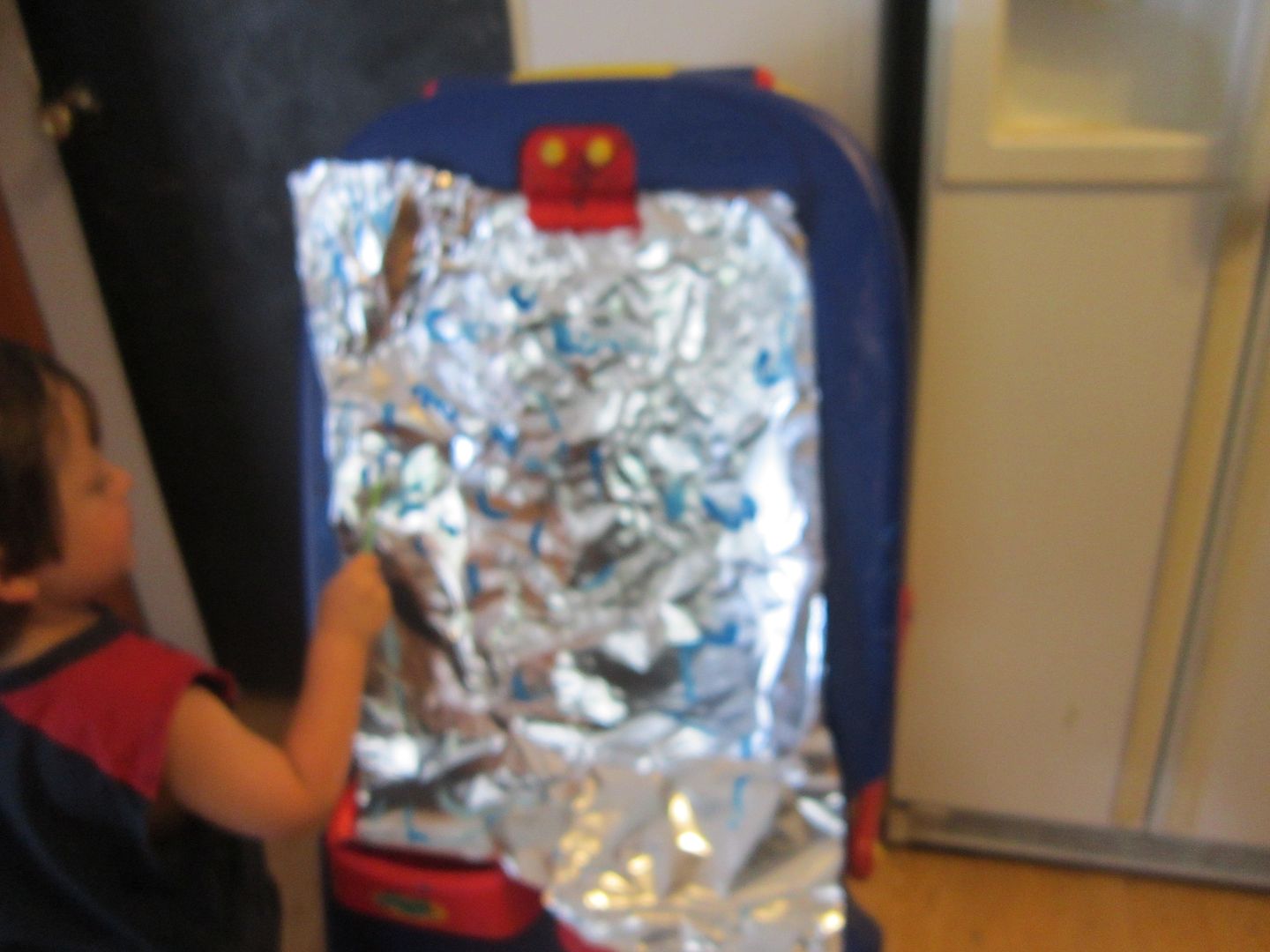 6.
Apple Prints
7.
Painting Flowers with Forks
8. Handprint Art ~
9.
Painting With Blocks
10.
Painting with cars
~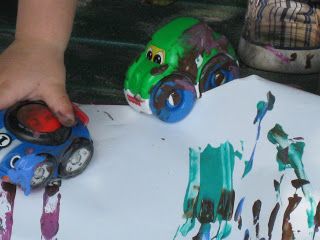 Whatever you paint with just have fun !
Thanks,