Do you remember our
repurposed water bottle flowers
? Here is a look just in case you do not.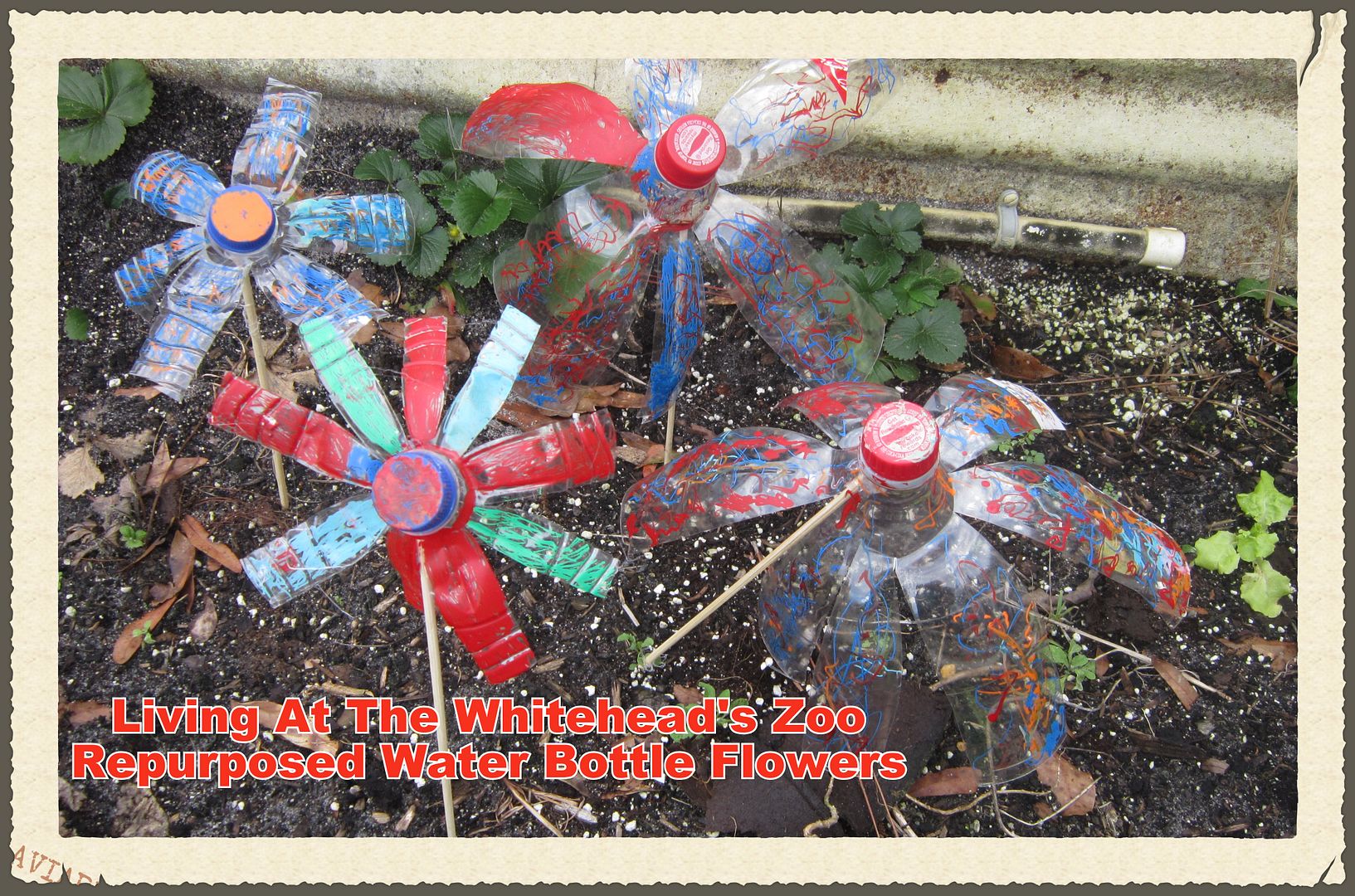 Well they only take the top portion of the bottle leaving us with a nice little container . Like this:
We were thinking these would make great little seed starter containers for our Spring plantings. Or cute little planters to surprise your teacher with a marigold =) Or a craft for Earth Day...or well you get the picture don't you?
So we painted them up with some chalkboard paint. Like this:
It only took one coat of paint to cover. I just brushed it on with one of the sponge type paint brushes.
Now we just need some soil and seeds and we can write on the front with chalk what we have started.
You could also leave them clear or paint a cute design on them. I like being able to write what they are with chalk though!
Do you have a soda pop craft or repurposed project? Tell me about it!
Thanks,