4931 South Peninsula Drive Ponce Inlet, Florida 32127
The
lighthouse
hours or operation vary depending on the time of year. So call (386-761-1821)
or check the website before you go. The lighthouse is open 7 days a week except for Thanksgiving and Christmas day. The lighthouse tower and museum are located 10 miles South of Daytona Beach. They are open to the public year round.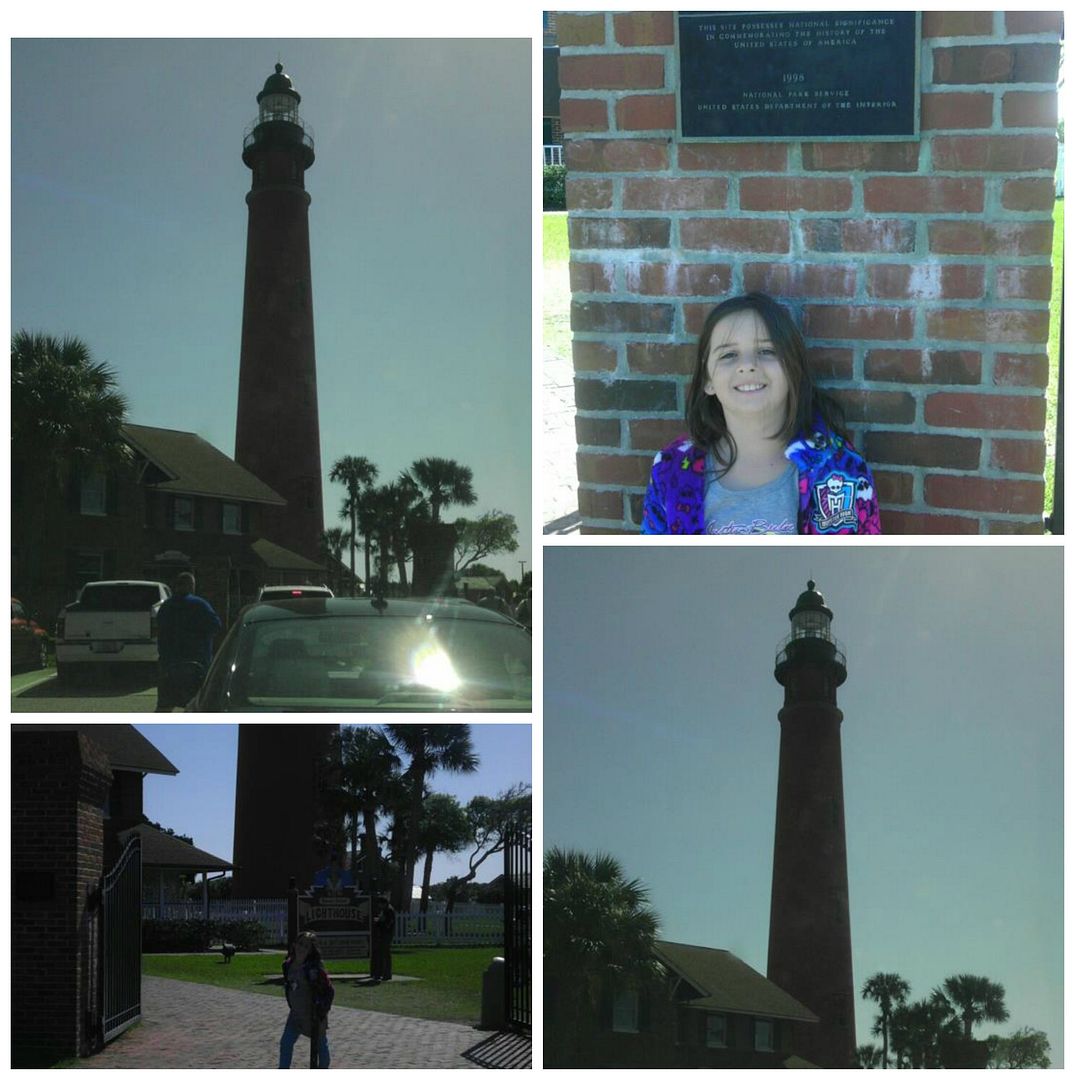 The Ponce Inlet Lighthouse is the tallest lighthouse in Florida and one of the tallest masonry lighthouses in the country. Take the 203 steps to the top of the 175 foot high tower. Let me tell you it is way way high!!
The lighthouse has been named a National Historic landmark. The old lighthouse keepers dwellings are now the lighthouse museum.
Daily admission rates: $5 for adults and $1.50 for children (11 and under) Infants (NB-2) are FREE with paid adult. Active military discounts apply.
We had a great visit. If you go come back and tell me about your trip.