C had his first ever field trip to the fair yesterday. What was the biggest hit? That would be the pig races. The rides were not open yet. I have to say I got a kick out of the races too and definitely seeing all of the kids so excited. My favorite pigs name was Brittany Spareribs (ha) they all had silly names like that.
Pig Races Under Way!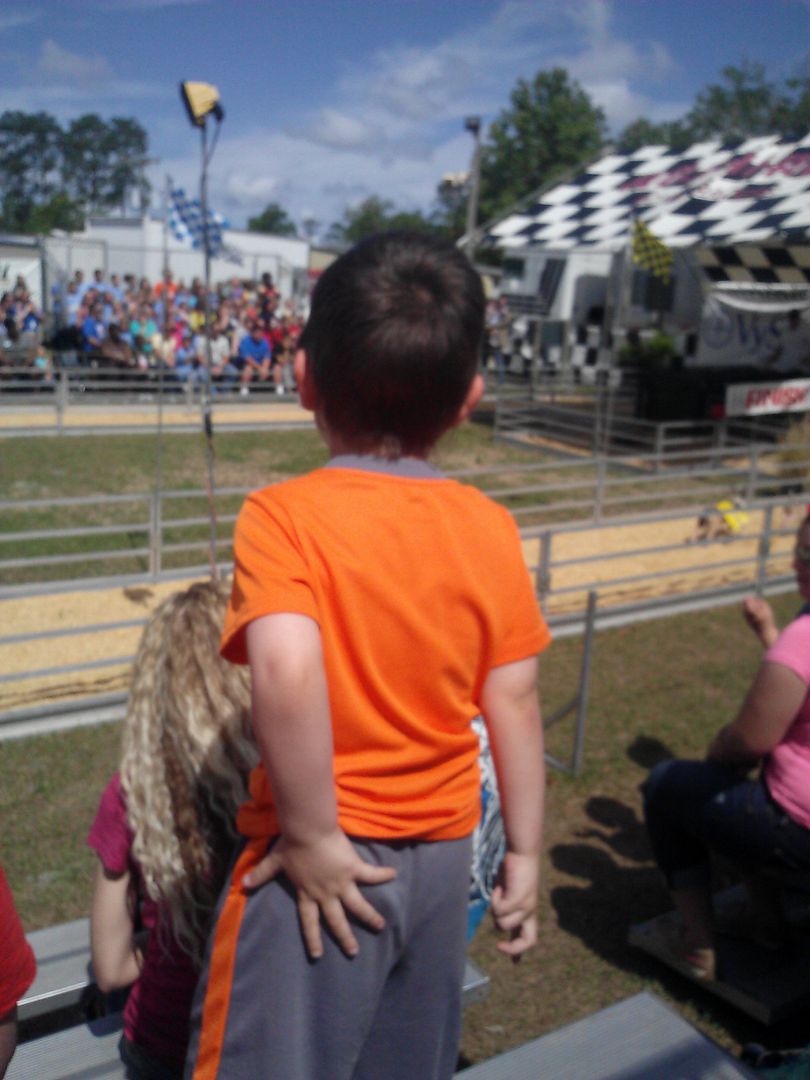 He got so excited. He jumped up on the seat in front of us so he could take it all in.
Here is a mini video clip of the last set of piggies to race. The first two groups were much faster pigs but these were the funniest. Racing for a cookie =)