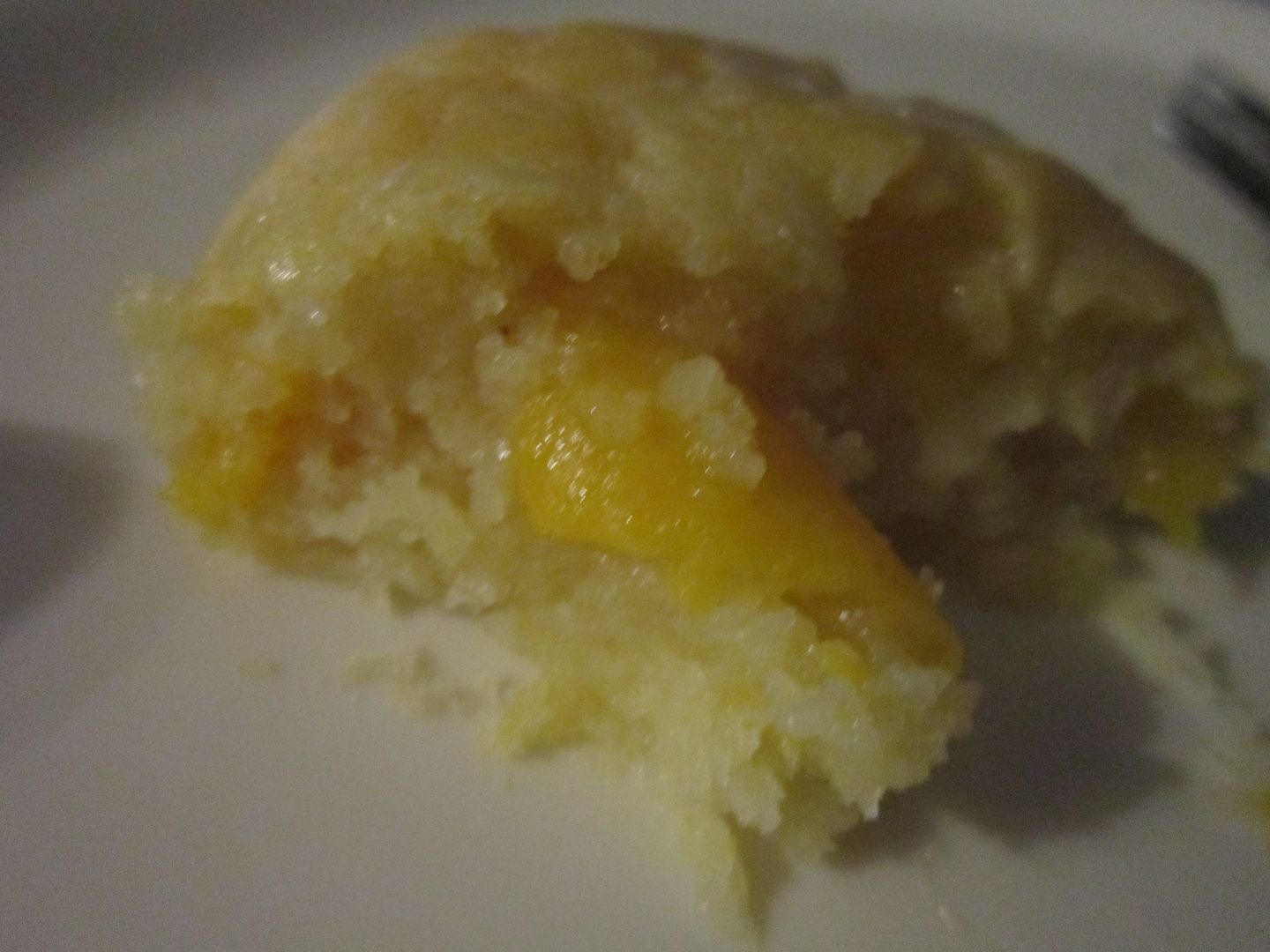 Doesn't that look yummy. I had never had a peach muffin before. I love me some Georgia peaches , so when I ran across Paula Deen's recipe I knew I would have to give it a try. I can't wait to try these with fresh peaches but for today we used canned. I just love a good muffin recipe. For a couple of reasons one being the grab and go factor, and second you can usually freeze them and pop them out as needed. Very handy for us Moms.
What You Need to Make Them :
1 cup sour cream
vanilla extract
1- 15 ounce can of peaches drained and fourthed
2 cups Self rising flour
2 sticks unsalted melted butter
1/4 cup of sugar
Preheat oven to 350. Mix all of your ingredients together and add to a greased muffin pan. Bake muffins for about 30 minutes or until a butter knife comes out clean.

Notes ~ I actually add more than the 1/4 cup I add about 1/2 cup to get them where we like them.