The assignment....to make a car with a single mousetrap that goes 15 feet. We all gave it some serious thought . Then of course we hopped on Google and looked up what the experts recommended. We decided to use old records for our wheels. After a trip to the Good Will to pick up a few we were ready to begin the project.
CAR EXPERIMENT #1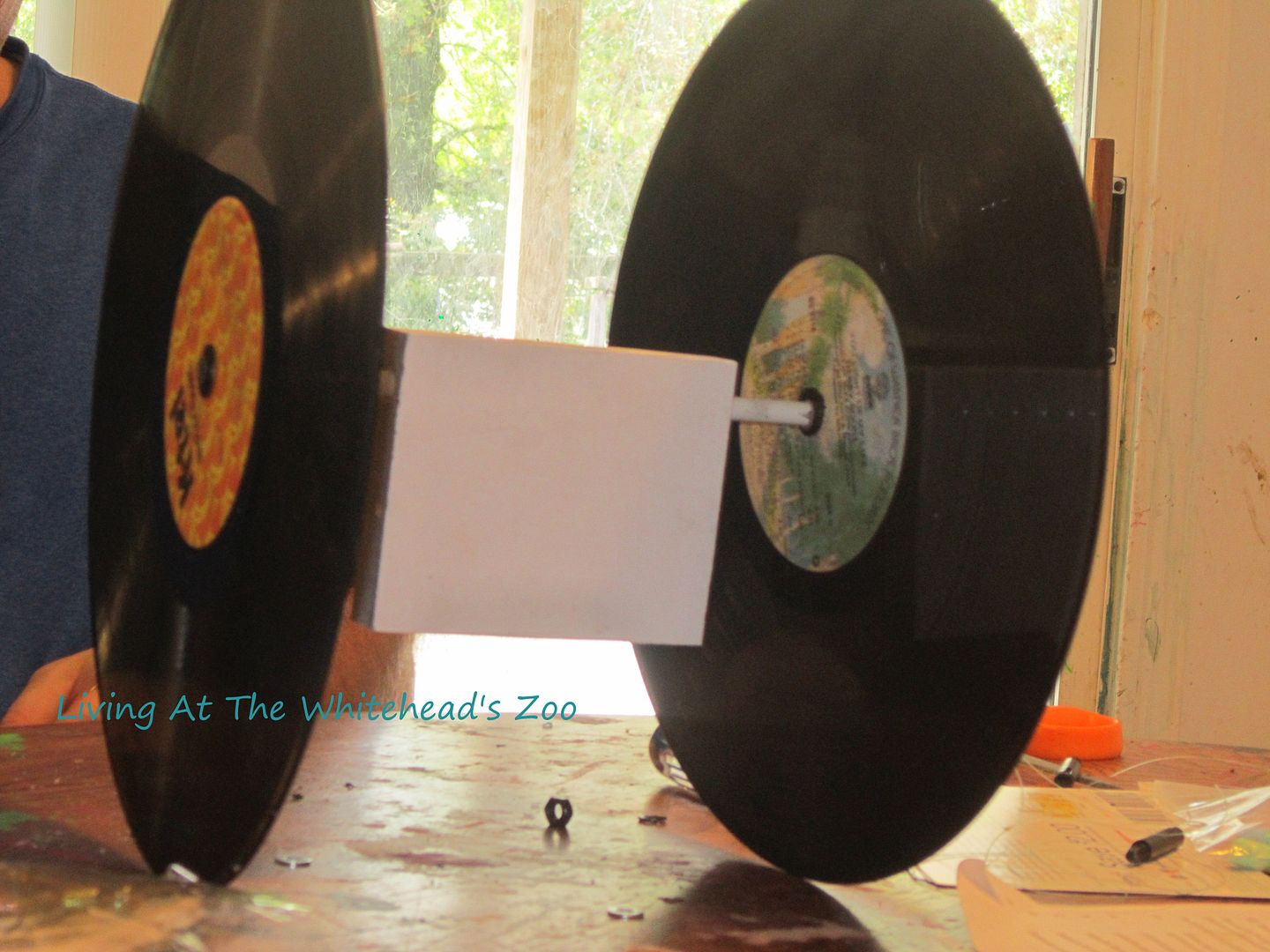 We toyed with this model for a bit and decided it just was not going to work. We downsized and went with CDS for the wheels. A little more tinkering and we seriously hoped we had the design down.
Model Car #2
What did we use?
4 paint sticks
4 CD's
3 ink pens with the pen removed
1 mouse trap
Now the Test will it go 15 feet?
It totally did she got an A. Yay!!
Thanks,
Amber