Molly Moo set a challenge for us to make our hens and represent ourselves. The hens were to represent ourselves in someway. It sounded like fun so I took the challenge.....and then I somewhat failed the challenge.
You see Molly Moo had this fabulous paper mache hen. And I thought yes mam I'm going to make one of those. But then.....
Life happened...I forgot and things just got in the way as things usually do. The paper mache hen did not happen.
However , Mr.C and I did get hen crafty this past week. We made a couple of different hens and although they are not the original plan I think they are pretty darn fabulous. Now you may ask how do they represent me though... Well, I spent time crafting and having Mom time with my main guy. =) and that my dears is my very favorite thing to do!


Hen #1


This hen was made with my Silhouette Portrait , paint and shaving cream. Have I told y'all how much I love my silhouette...I don't think I have. I LOVE my Silhouette Portrait. So, does Mr.C. Anyhow I cut a hen out with my handy dandy how did I live with it Silhouette and then we headed to the outdoor picnic table with our hen, paints, and some shaving cream. I like the textured look it gave our hen.
HEN #2
Hen #2 is actually my favorite . My guy painted this outside on his easel. We've been taking it outdoors a lot lately. There is just something fabulous about taking your easel outside and setting it up in the sunshine to paint.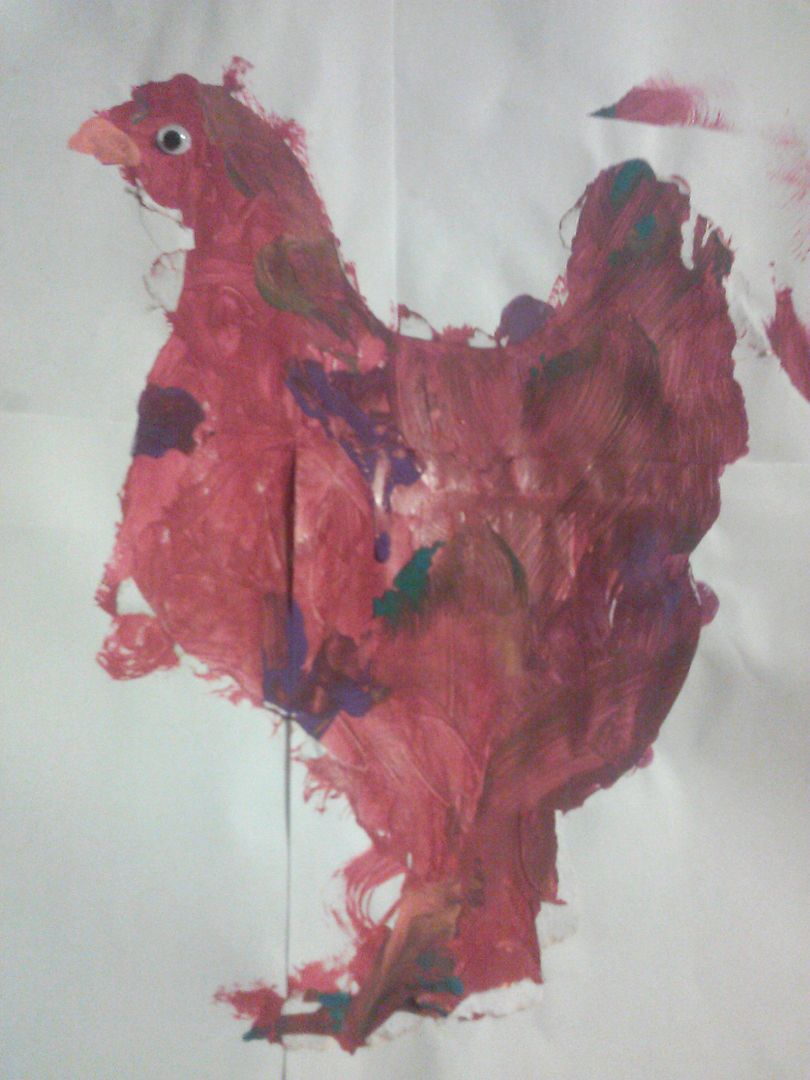 We made Hen #2 with the leftovers from Hen #1. We used the punch out to make a stencil on our paper and then we painted. This was his first time using a stencil and he was serious dabbing the colors in and out.
While we've been crafting hens we've also been reading about them. Here are a few chicken books you might enjoy with your preschooler.
(these photos are amazon affiliate links if you click on them and purchase the book I get $. )
You can find all of the hens in the challenge over at the
Molly Moo
.
disclosure: Living At The Whitehead's Zoo uses affiliate links. If you click on a link and make a purchase I would receive a small commission for you doing so. However, everything I shared is because I wanted to and opinions are my own.
Thanks ,