How do you get your workout on? As a busy mama I don't always have time to run to the gym or I don't always make time. I LOVE having a variety of home workouts I can do to add some variety and make sure I get my workout on when I just can't get away from home. That's why I'm looking forward to receiving a complimentary 28 day workout program for review. Stay tuned I'll post my thoughts here.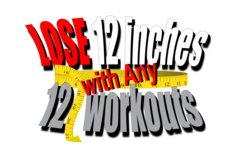 I'm Cowboy Ryan Ehmann "AS SEEN ON ABC SHARK TANK" and I can't wait to share
this program with you. Are you "TIRED OF WORKING OUT WITH MINIMUM RESULTS? CAN'T GET RID OF BELLY FAT? For only $9.95 LEARN THE Cowboy Fit Zone SECRET at LOSE12INCHES.com.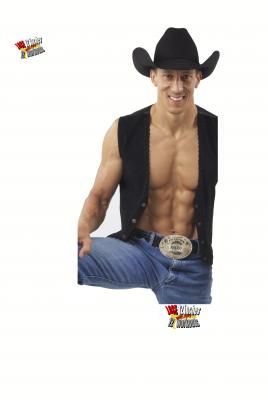 IT'S SCIENTIFICALLY PROVEN AND SWEEPING THE NATION BECAUSE IT WORKS. YOU WILL DISCOVER that YOU'VE BEEN WORKING OUT WRONG YOUR ENTIRE LIFE.
My client "Daymond John, Founder of FUBU and Reality TV Star of ABC Shark Tank is doing the Cowboy Fit Zone training so why not join him. You will learn the scientific reason why you are not losing fat with any other workout. Come on, let's get started today. Wooo Hoooo ... That's What I'm Talking About! VISIT: www.Lose12inches.com
disclosure: Of course as with any new workout program. Consult your Doctor first.
Thanks,