Sean and Chris Harrison hit up a sorority house, and some other Bachelor parties. It's nice to see your fans!
Now It's Time for .....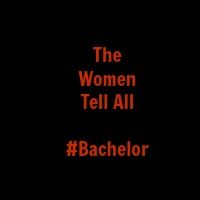 We're ready to here what they have to say.
Ashley P. Jackie, Kacie, Lesley H, Taryn, Daniella, Amanda, Selma, Robyn, Sarah, Desiree Lesley M, and AshLee F.
Starting with
Desiree
. She said she went in with blind eyes. Here at home we're all saying "girlfriend you hadn't watched the show? "
Selma
: "You gotta hide Your Crazy" talking about Tierra.
Then every ones votes Tierra was
FAKE
.
Robyn says if she could go back she would just ignore Tierra.
Then Chris Harrison announce "
Tierra is here.
" He he.
Chris Harrison " lets here her out" and then out walks the
DRAMA Queen
.
*Tierra says,
"I bring joy to a room, people who judge me they judge me off of what I look like instead of who I am with all of my morals. "
"I feel like I was a target because I got the first rose."
"All of the girls talk about each other"
"No there is nothing I want to apologize for. If I did say something bad about you please tell me. Because I did not say anything bad about any of you. "
I have to thank Tierra. She definitely made the show more entertaining. I mean seriously who did not get a laugh at her expense.
The Girls Turn To Respond to Tierra
Robyn ~ "your delusional"
Jackie ~ "If I have to be fake I'll be fake"
Selma ~ "I said good morning Tierra and you walked away you were so rude to me"
"You always thought we were talking about you when we were not. "
Brooke "don't make it sound like your this innocent person"


The AshLee Tierra Battle

Tierra calls AshLee a liar. AshLee takes offense. Tierra says AshLee ganged up on me. Selma says you came to her.

Chris Harrison ask Lesley was AshLee a bully? Lesley says, " she was tough but someone had to be."

Why we love you Chris Harrison .

Chris Harrison tells her "America cares about your eyebrow " and then he says and the sparkle." . Then Mr. Harrison points out that rock on Tierra's finger .

She got engaged in January.

He says, " we've heard it is a hoax. This guy exist ?" she says he does. "I got a good man that's all that matters. "


Sarah's Turn
She says she thought he could have been the one.

She feels like she gets the same line your great but your not good enough for me all of the ti m e.

Poor Sarah, we hope you'll find your Mr.Right .


Desiree's Turn
Desiree says in that moment "she thought he was making the biggest mistake of his life. " She says, "I pictured our lives together. "
Chris Harrison "Lets talk about your brother. "
Desiree, "He is intense" "he didn't help matters"
We hope you find that soul mate Desiree maybe as the next #Bachelorette?
AshLee's Turn
Are you still in love with him?
She says "No" She says, "He is not who she thought he was. He acted like a frat boy. "
Sean comes out~
AshLee ask him "Why?"
He notices her new hair. Then He says " I couldn't find that laughter. "
She says, " why did you make me go through the rose ceremony. I felt dishonored by you. "
He tells her he was sincere.
She says,"you didn't check on me. She says your a man and a gentleman It's different for a woman. "
She says," you said things on the overnight date that lead me to believe I'm the one."
She says, "you said you had no feelings for the other two women."
Sean looks shocked and He says," I promise I did not say that."
AshLee says , "Sean come on. You said There Is absolutely nothing between those two women "
and he says "No he didn't say it. "
Then we go behind the scenes. More back and forth I didn't say it , You did say it.
Chris Harrison ask Sean "Hey what happened in the fantasy suite with AshLee" Sean says, " I don't know what gave her that idea I did not say that but apologize if I ever gave her that impression. "
Then Chris asked Sean about Desiree. He got a big grin, she got a big grin. Come on they still obviously have some killer chemistry . Sean says he felt like sometimes she hides things behind her smile . Desiree says, "he really did like you" talking about that bum of a brother of hers and then Sean says "he had a strange way of showing it".
Blooper time
The best one had to be Jackie and the duck . Then we got a peak of Sean with no shirt.
A Look at Catherine and Lindsay
Well I didn't call these 2 to be the front runners. Spoiler Steve did so guess y'all should listen to him when it comes to Bachelor Info.
Next week we will be wrapping up and seeing who Sean will choose. Who do you think is the best fit for Sean Lindsay or Catherine?
TWEETS from tonight:
Tierra is definitely coming out in a wheelchair. Who's dramatic now?! #GuyStuff #bachelor @btwitrpated
— Braden King (@braden_king) March 5, 2013
The only way Tierra's dress could be any worse would be if it were a full body cast. #Bachelor
— Dana Weiss (@Possessionista) March 5, 2013
I just remembered that Tierra is 24. Hopefully she'll realize how crazy she was when she grows up. #bachelor
— Robyn Ross (@RobynRossTVG) March 5, 2013
No Hun. You don't light up a room, people want to light you up. Look at the girls faces #priceless #bachelor @seanlowe09
— Rebekah Praklet (@rpraklet) March 5, 2013
I really want Chris Harrison to ask the girls who personally felt victimized by Tierra, Mean Girls style #Bachelor
— AlwaysClassy_xoxo (@classyALWAYS_XO) March 5, 2013
Brooke says "I wish you'd stand in your conviction." Tierra's like, "what's a conviction? Is that a kind of shoe?" #Bachelor
— Dana Weiss (@Possessionista) March 5, 2013
I think we're about to watch #Bachelor nation put AshLee on the bottom shelf with #Tierra.
— Oliver Griswold (@originalgriz) March 5, 2013
Anyway there you have it the he said/she said of the night .
Bachelor Drama is almost over. Will Sean find the love of his life on this show?