We love being a part of
Influenster.
We can't wait to share some reviews and information on some great new products. Look what was in the Sugar 'n' Spice Vox Box we received. Lots of goodies for us to sample.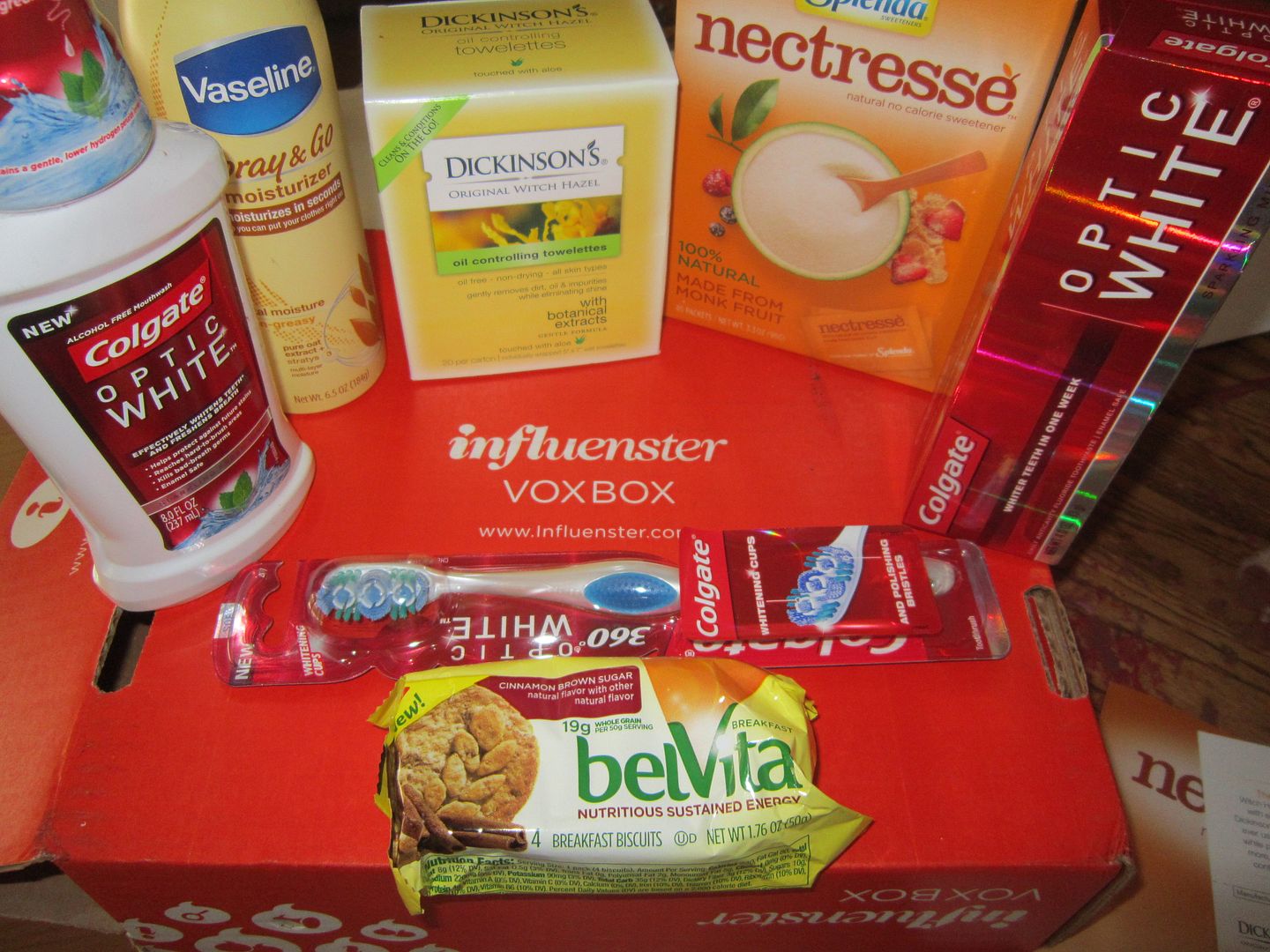 All products received complimentary of Influenster on behalf of these brands.
Thanks to:
@OpticWhite @VaselineBrand @BelVita #Nectresse and #DickinsonsWitchHazel
Stay tuned for reviews and thoughts on these Vox Box products.