If you are a fan of key lime then you'll probably love key lime cake. Why wouldn't you? This cake is delicious and the bright green color of the cake makes it a perfect addition to St.Patrick's Day.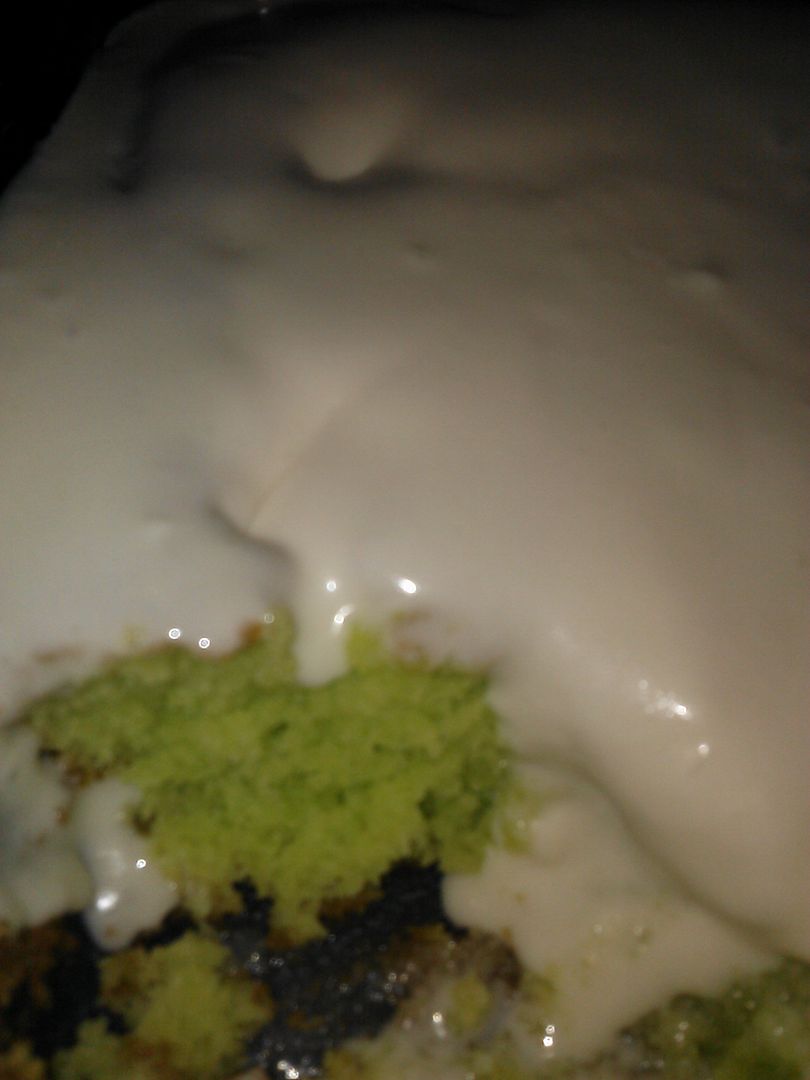 Ingredients you will need:
1 3/4 cups oil
1/4 cup orange juice
5 eggs
6 T powder sugar
1 3 ounce package lime jello
1 box lemon cake mix
1/4 cup lime juice
To Make the Cake :
For the Frosting You Will Need:
1- 8 ounce package of cream cheese
1 stick of butter
1 box of powdered sugar
1 teaspoon of vanilla
1 cup chopped pecans (optional)
You Will Need To:
Mix cream cheese, butter and sugar until smooth.
Add vanilla and mix well.
Spread over the top of cake.
Sprinkle with pecans if desired.
Recipe from the local Elementary School Cookbook sent in by Miss Margaret! I love cookbooks do you have a favorite?