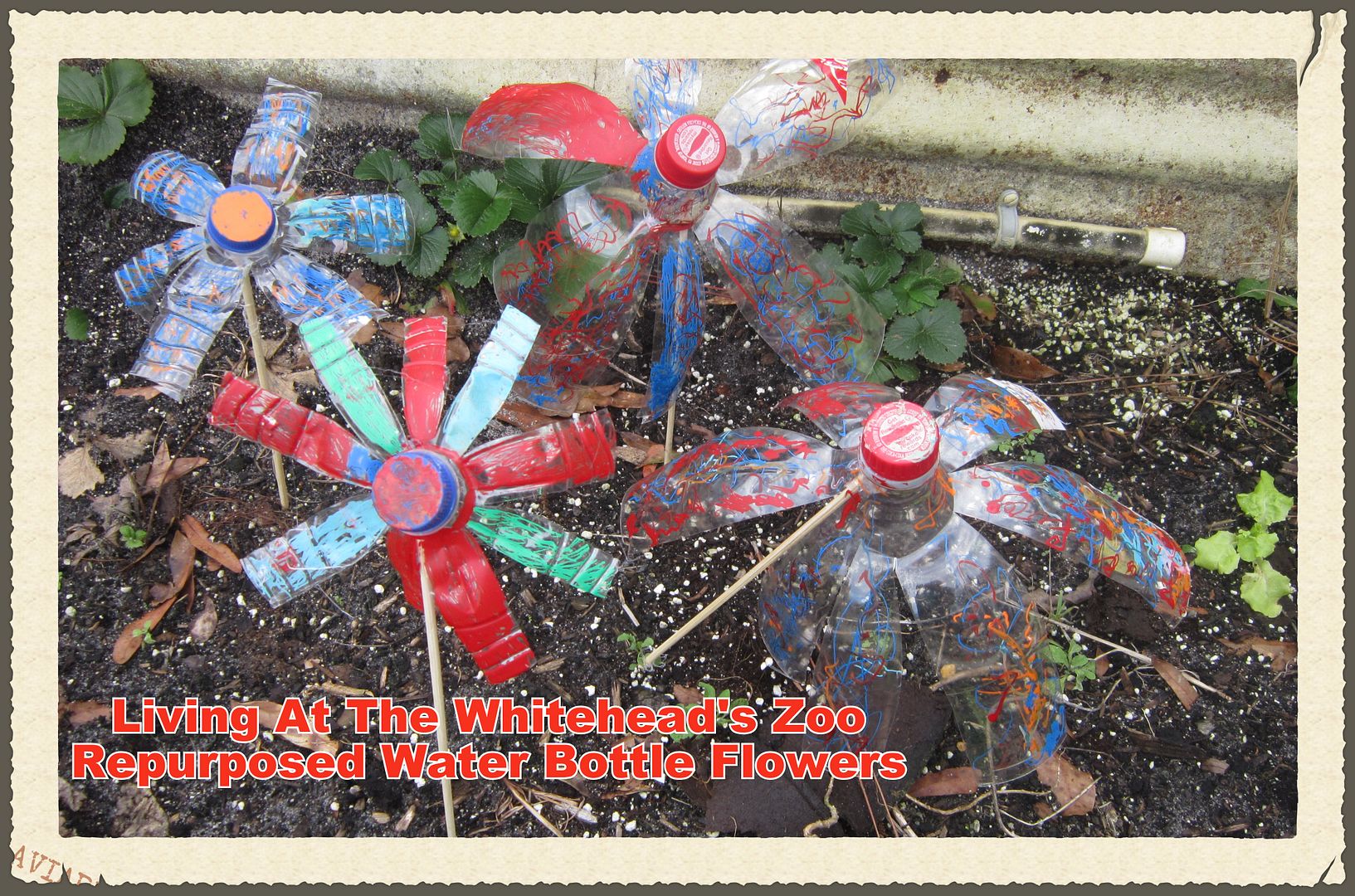 I love love crafting and these little flowers are so easy and fun. C. had a great time painting them up and putting them in my garden. I did all of the cutting of course!
What you need:
water bottles or 2 liter bottles (I Used both above. The smaller are water bottles the larger 2 liter bottles and the great thing is any size will do.) So mix them up!
Elmer's paint markers (If you haven't seen these they are the greatest thing since sliced bread. Well if you love to craft anyways. )
dowel stick , regular stick
hot glue gun
scissors
1. Rinse out your bottles
2. Cut your bottles in half leaving the bottom half for another project or you can stick your flower down into it for a holder. Our flowers are going into the garden so I am saving the bottom for a different project.
3. Cut strips going towards the lid of your bottle for your flower petals You should have about 8.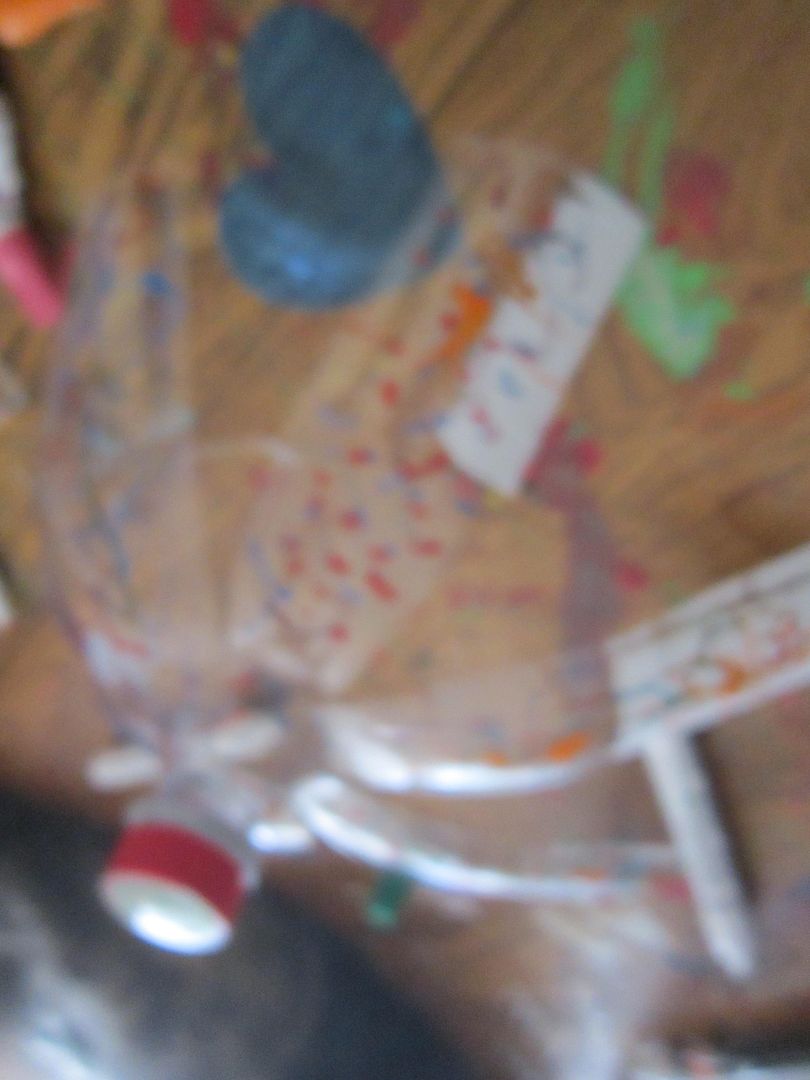 4. Now they are ready to decorate. I let C. handle this part. I uncapped the Elmer's paint markers and let him do his thing!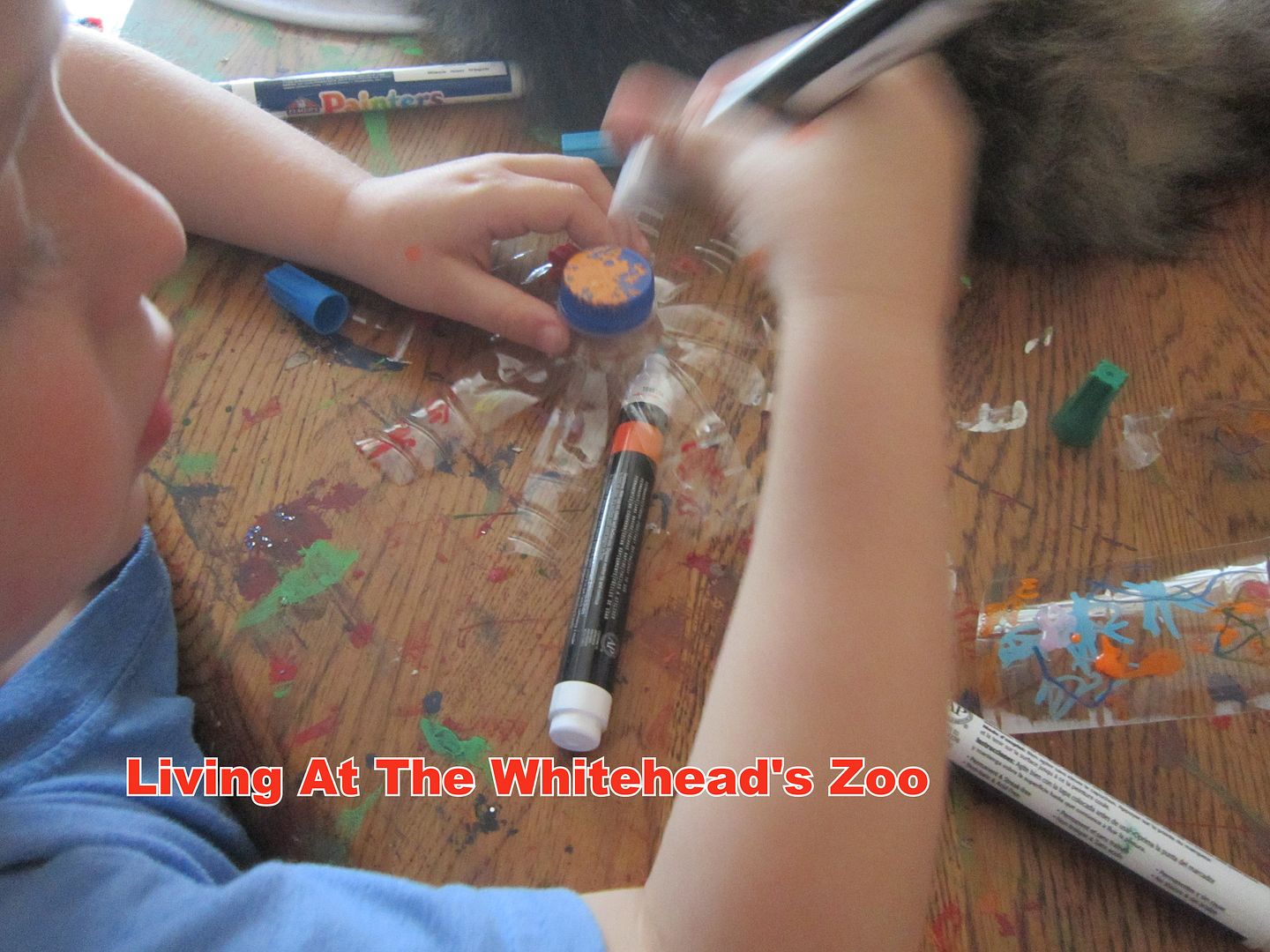 5. Then I hot glued the dowel sticks to the underside of the bottle caps so that they will stick into the ground.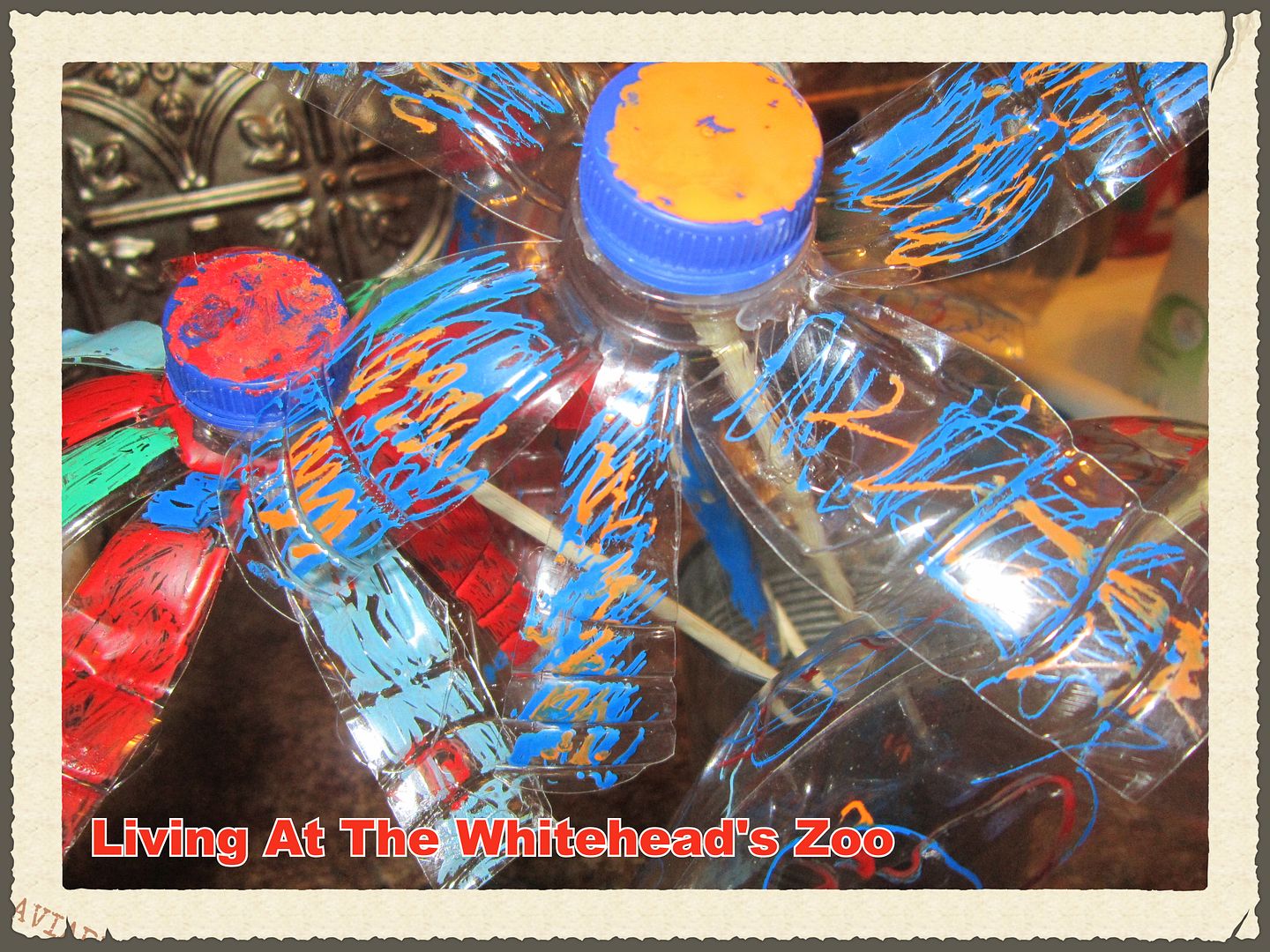 Looking for more water bottle flowers? Visit
Crafts by Amanda
and
Chrissy's Crafts
. I was totally inspired by their flowers to make my own.
Thanks,