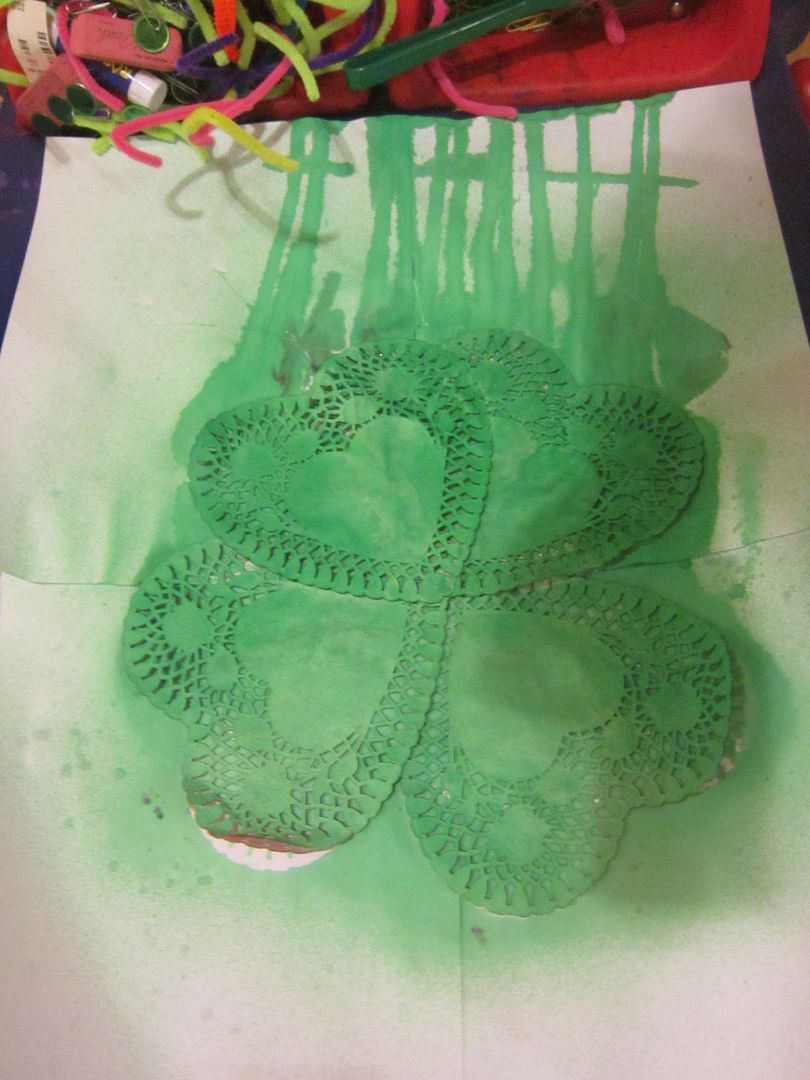 This piece of art was a lot of fun to create. We glued four leftover Valentine hearts onto a piece of craft paper.
I had this fabric spray paint in the color Kelly Green. I have no idea why I bought this paint. I'm sure I had a very good reason at the time. But instead of using it for what that reason was it has been sitting in my craft cabinet. I decided to let C. give spray painting a try. Now let me tell you in advance this should really be done outside because the paint did drip. Thank goodness for wooden floors and Easy clean up.
A fun and new afternoon activity. I really think he liked the way the paint sprayed. It took him a few times to figure out the trigger and how to make it work. But once he got the hang of it there was no stopping him.
Does your child love to paint? What are some different materials you've tried to paint with?