Mess Free Tie Dye With Kids
Have you ever done a project that you thought there is no way they can mess this one up. Then they do. We planned Sharpie Tie Dye shirts to do with our Girl Scouts troop. First, five of us did the project at home to test it out and make samples for the girls.
All went well.
It really is super easy to do and fun! I love watching the color spread.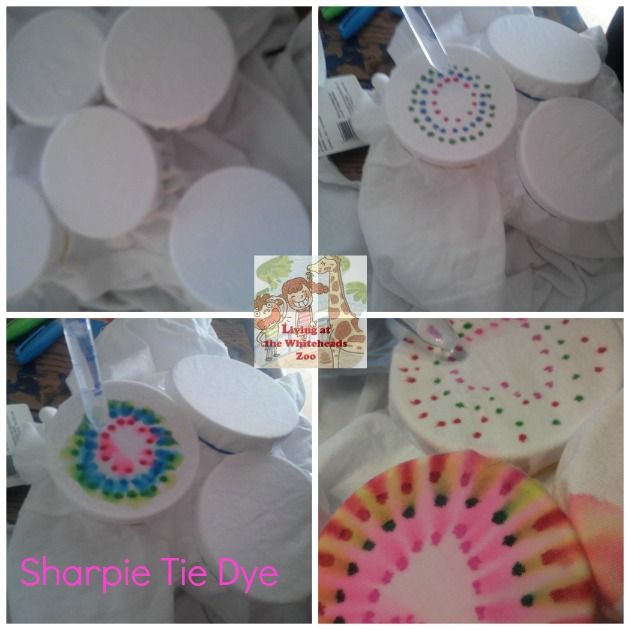 What You Will Need:
T-shirts
Sharpies in various colors
rubber bands
Styrofoam or plastic cups
alcohol
droppers

What To Do:
Put your cups inside of the shirt and secure to make circles. See the photo above to see what I am talking about.
Pick your sharpie colors
Draw a pattern on your shirt. We found that small dots worked the best.
Once you are completely done with your drawing you can drop alcohol onto the pattern and watch it spread out making the tie dye patterns.
Let the shirts completely dry.
Remove cups/rubber bands
Put in dryer for 5-10 minutes to let it heat set.
Now to tell you how our girls messed this project up. For reasons unknown to us adults the girls decided not to follow the directions and do patterns. Several of the girls just drew crazy stuff all over their shirts and were then disappointed when they didn't turn out. :( sad face for them. If you do it correctly, they do turn out very similar to regular tie dye and without all of that mess!
Thanks,