This past Friday we attended a Harlem Globetrotters event . Let me begin by telling you it is quite funny . Special K. is the star of the show and keeps a microphone to ham it up for all. He's a riot but not always appropriate. Whether you are a basketball fan or not I'm sure you will enjoy the comedy. Personally, I am amazed by the tricks. That would be my favorite part . I would just like to have seen more of them.
Overall there were six of us who went and we had a great family time. C. who is 4 was unhappy about the loudness. If you have a young child who is sensitive to loud sounds then I wouldn't recommend the event. He kept his hands over his ears the entire time. Even with his ears covered he didn't take his eyes off of the show.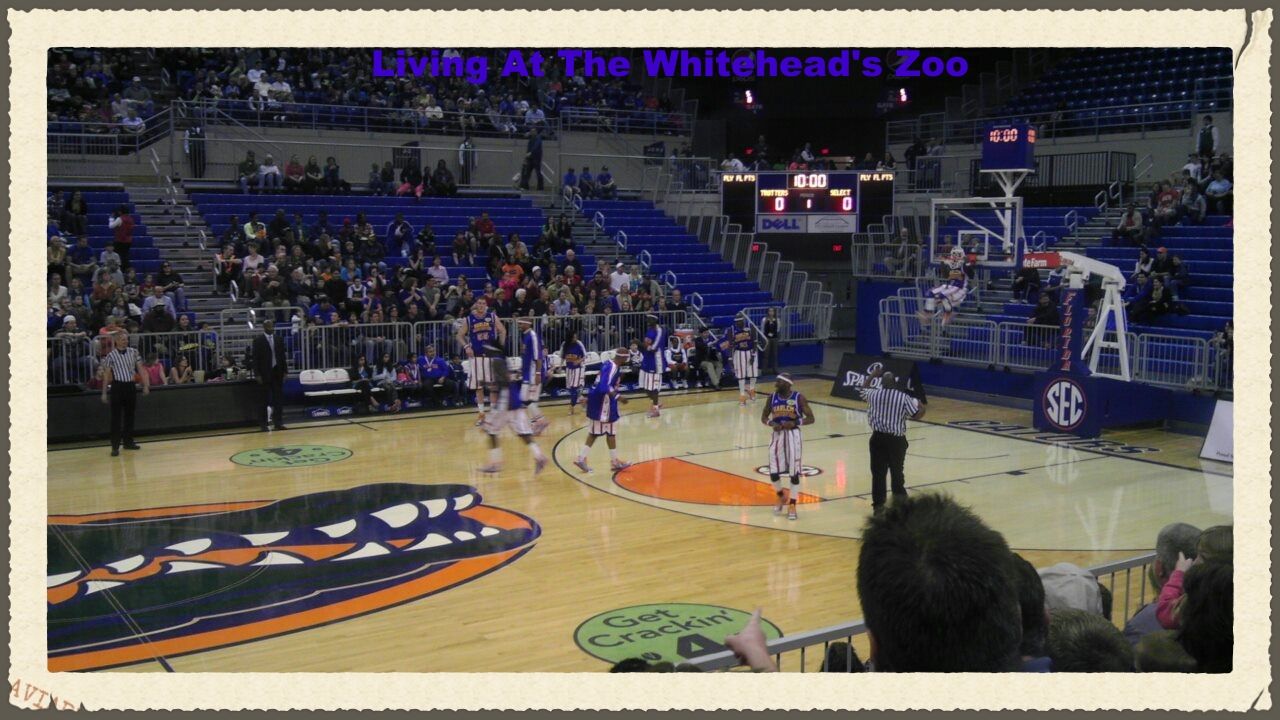 Our favorite as a family is Globie. Globie does tricks and dances and really interacts with children. I enjoyed watching the kids play games and do their own tricks to get a Globetrotter prize. At one point people from the stands went down and performed the YMCA with the globetrotters. Several people got wet when Special K threw water into the audience. (so glad I wasn't sitting in those seats) I really appreciate that after the show the globetrotters hung out and showed fans they care. They signed autographs and didn't run right out.
Just a mom tip ~ I recommend eating beforehand or at least having a snack. The show is pretty long and stadium prices are hefty.
I hope you just enjoyed my video. Thanks for the fun filled show Globetrotters.
Good luck on the road tour.
Thanks,
Amber
disclosure: I received complimentary tickets for reviewing purposes. All opinions shared are 100% own.