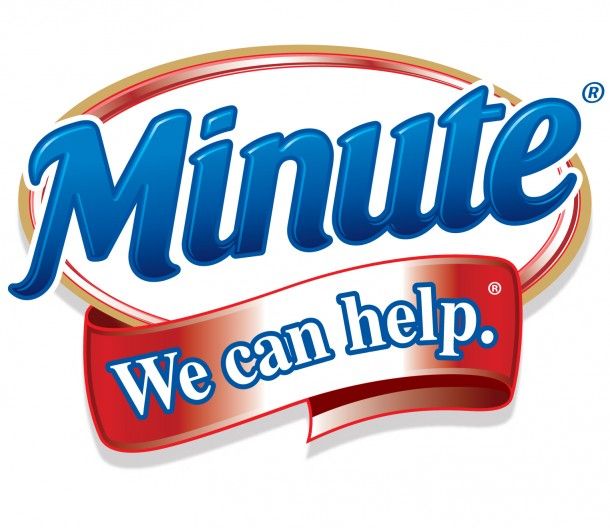 This Mom knows how it is to be rushed to get a healthy meal on the table .
Minute Ready To Serve Rice
can help you get a meal done literally in minutes. The meal I'm sharing today took less than 20 minutes to create from the pantry to the table. Plus it got this "picky families" seal of approval.
You Will Need :
1 package of Nettles sausage
1 package of Minute Ready To Serve Brown and Wild Rice I use both of the containers that come in this pack.
1 yellow onion
1 bell pepper
1 can of diced tomatoes (14 ounce)
salt and pepper
1 tablespoon of olive oil
What to do:
Add a Tablespoon of oil to your frying pan.
Dice your onion and bell pepper and add them to the oil.
Slice up your sausage and add it in
Let this cook for 5 to 10 minute. While it is cooking up microwave your minute rice. I did each container separately . They microwave in sixty seconds. How handy is that!
Stir the rice into your frying pan mixture.
Open your can of diced tomatoes and add them into the pan.
Add salt and pepper I just sprinkled it over my pan with my shaker. Eyeball it!
Give everything a good stir.
Let cook for 5-10 more minutes on medium to high heat.
I served mine with a Hawaiian Roll. Delicious!
Mom Notes:
I used Nettle's sausage in links because that is what my husband prefers. You could also use ground sausage just brown it first then mix it in. Another great add in option would be shredded chicken. Just boil your chicken in advance (great in the crock pot) and then shred it with a fork and mix it in.
The kids like to sprinkle shredded cheese on the top of theirs. So, you might want to keep a bowl on hand.
This meal is very budget friendly and versatile. The cost of this meal for me to prepare was right at $5.00. I used a coupon for the rice. It would be around $6.50 without the coupon. Not bad to feed a family of 5.
Minute® Ready to Serve Rice is an ideal portable solution for lunch or breakfast because you can eat it on the go, straight from the cup. In just 60 seconds, you have fully cooked rice for any meal or snack. You'll never get bored with your lunch since there are 10 flavorful and wholesome varieties. If you're looking for a healthy option, Minute® Ready to Serve Rice provides easy portion control since it's conveniently packaged in two individual single-serve cups.
Visit
http://www.minuterice.com/
for recipes, including Minute® Ready to Serve Stir it Up recipe ideas and more information about the Minute® Rice family of products.
This is a sponsored post written by me on behalf of Minute® Ready to Serve Rice.