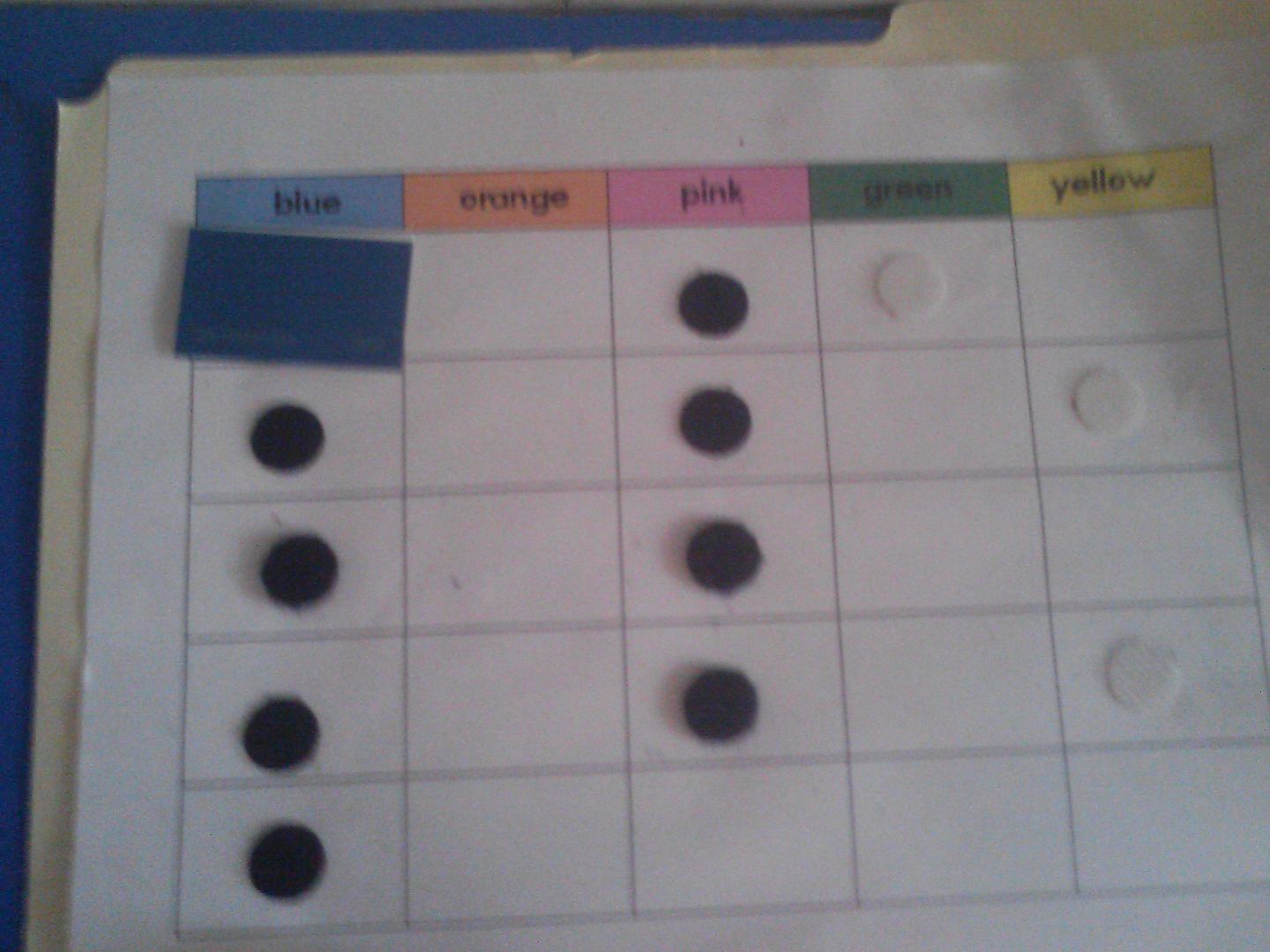 Preschool File Folder Colors Activity
Super Easy to Make Color Matching activity.
1. Make a spreadsheet with your colors lined across the top and columns then print it. I used google.
2. Glue that to one side of a file folder.
3. On the other side glue down a zip lock bag that will hold your cards.
4. Pick up 5 paint cards to match your selected colors .
5. Cut each square off to make one instead of a strip.
6. Then put a Velcro dot on the back of your square and a matching one in the corresponding color square.
That's it one file folder activity completed.
Looking for more color activities check out our
color sorting game
. Super easy to make and the Preschooler loves it.
Looking for more file folder projects? Take a look at our
Brown Bear Brown Bear File Folder
activity and our
Busy Bag file folders
.