First of all the show is 3 hours long!
Seriously , I know the Bachelor is not about me nor about what I want. But I am so sick of the spoilers always being right. Come on now ABC. Your telling all that $ and you can't keep one ending under wraps?
I don't mean to be a hater I mean really. I'm a Bachelor fan so don't get me wrong. But come on! Call me a spoiled sport if you want because obviously I am. I mean I was cheering for Lindsay . Now that I've shared the ending before the beginning and you didn't have to watch 3 HOURS! I'll give you a recap.
The girls meet the family. First up is Catherine and the family says they love her. Sean's dad shows himself to be a real sweetheart tonight. His first Awe what a sweet man moment is when he tells Catherine "If Sean marries you , you will never have a bigger fan than me.'
Then comes Lindsay. It was pretty funny when the family says, "Lets talk about you getting out of the limo. " They all get along quite well and the family loves her too. Sean's Dad gives us another Awe moment when he says "we prayed every day for Sean's wife since the day he was born." Lindsay then ask him for Sean's hand in marriage. Go girl!
Sean ~
he says he says I'm falling in love with both of them. Us at home are like WHAT? Come on Sean! He spends some time with his mom Sherry. She tells him if he is still iffy then maybe neither one of the girls are the one. She's a wee bit emotional. (I would be too Sherry us Mama love them boys.)
One More date for each of the ladies.
Lindsay and Sean take a raft down the river. They are goofy and fun. I think they make a cute couple . She tells him how much she loves him...She surprises him with these lanterns. In Thailand it is a tradition if you write wishes on lanterns and then send them off and the wish will come true. Happiness, Love, Family. He says He really thinks she's the one for him. .....but apparently not because in just a little bit he breaks her heart:(
Catherine and Sean ride an elephant . She says It's very exciting . Dinner she says it is hard to get emotional . "I'm very thankful for your family." She says, "I feel like I'm being emotional for no reason." ....she says " I love you." He says, "Thank you for today." hmm it really didn't appear to be that sweet to us at home.
Decision time He breaks Lindsay's heart . She tells him please stop, takes her high heels off and they walk to the car. We all love that girl for taking them heels off. The classic "I am done with this mess".
Then a letter arrives from Catherine. We're all thinking she's fixing to dump him. It's not a break up letter it was a love letter.
He proposes she says yes. They ride off on an elephant.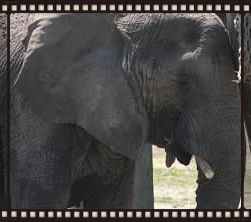 After the Final Rose
Sean says that Catherine is the light of his life.
Lindsay comes out. She ask him what happened? He answers your phenomenal I just fell in love with Catherine. He said, "I prayed all week and something lead me to Catherine."
Catherine comes out all smiles. They do seem like they really are in love. They talk plans and they say soon...we'll see. And that they are going to do it on TV.
That's it for the fairy tale. Now let's see ...What do you think will they live happily ever after?
Tonight's Favorite Tweets
I wish Lindsay would have worn a wedding dress to meet Sean's parents #Bachelor
— Chris Bukowski (@chrisjbukowski) March 12, 2013
Most of my tough decisions in life are better answered when I take a walk in a Thailand garden. #Bachelor
— Ted Boyd (@Greenmarketguy) March 12, 2013
Catherine says she's falling in love with Sean. Did no one tell her that today is the finale? THERES NO MORE TIME TO FALL! #Bachelor
— Dana Weiss (@Possessionista) March 12, 2013
No tweets about the #bachelor cause I'm trying to not make fun of people on reality tv. JK IM IN A HOUSE THAT DOESN'T HAVE THE CHANNEL #RAGE
— Alison Halleran (@AlisonHalleran) March 12, 2013
Now for a goodie. The next Bachelorette will be
Desiree!
Now did ABC know... I just said I am done with this show...and here they are bringing my girl Desiree out . Maybe they'll surprise us and keep the ending a secret...but I have my doubts.