February 5th is World Nutella Day. To celebrate I whipped a batch of
Peanut Butter Nutella cookies.
I found this tasty recipe over at
Erica's Sweet Tooth
It's a really easy recipe to whip up and these cookies freeze great . I have a few bags in our freezer.
J's favorite cookie is peanut butter. I've told you guys how very picky he can be . These passed his taste test. I love that you can make these large cookes or small whatever you do
.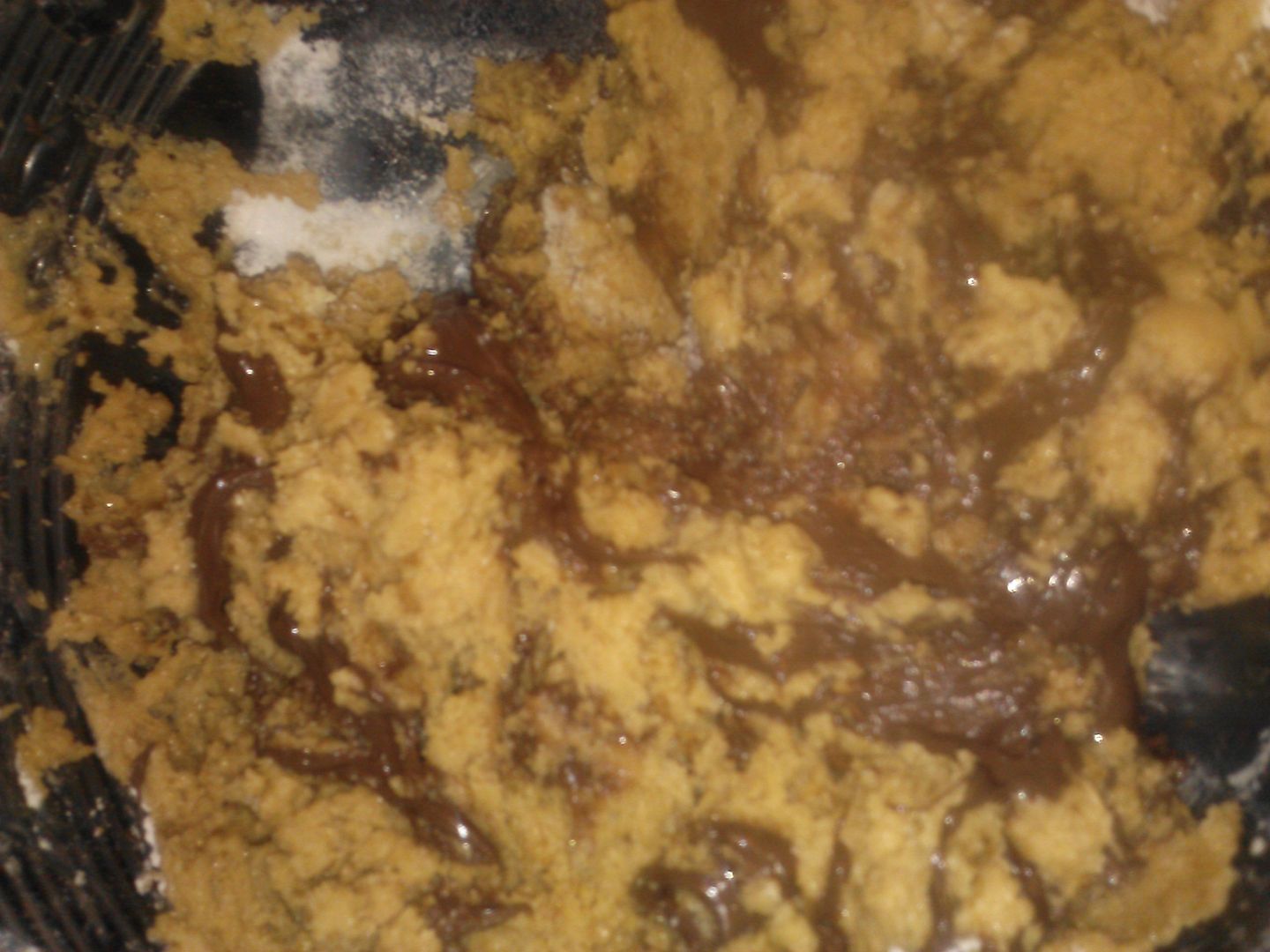 The batter is pretty thick so I just spoon drop it onto my cookie sheet.
Now I changed a little bit on the recipe to make it suit myself either one makes for a tasty cookie so whatever you fancy.
RECIPE
You Need:
1/2 cup of sugar
1/2 cup of brown sugar
1 and 3/4 cups of all purpose flour
1/2 cup Nutella
1/4 teaspoon of salt
1/2 cup of butter (I just used Country Crock it worked great)
1 egg
3/4 cup peanut butter (we only use Jif Creamy)
1/2 teaspoon vanilla
3/4 teaspoon baking soda
What to Do: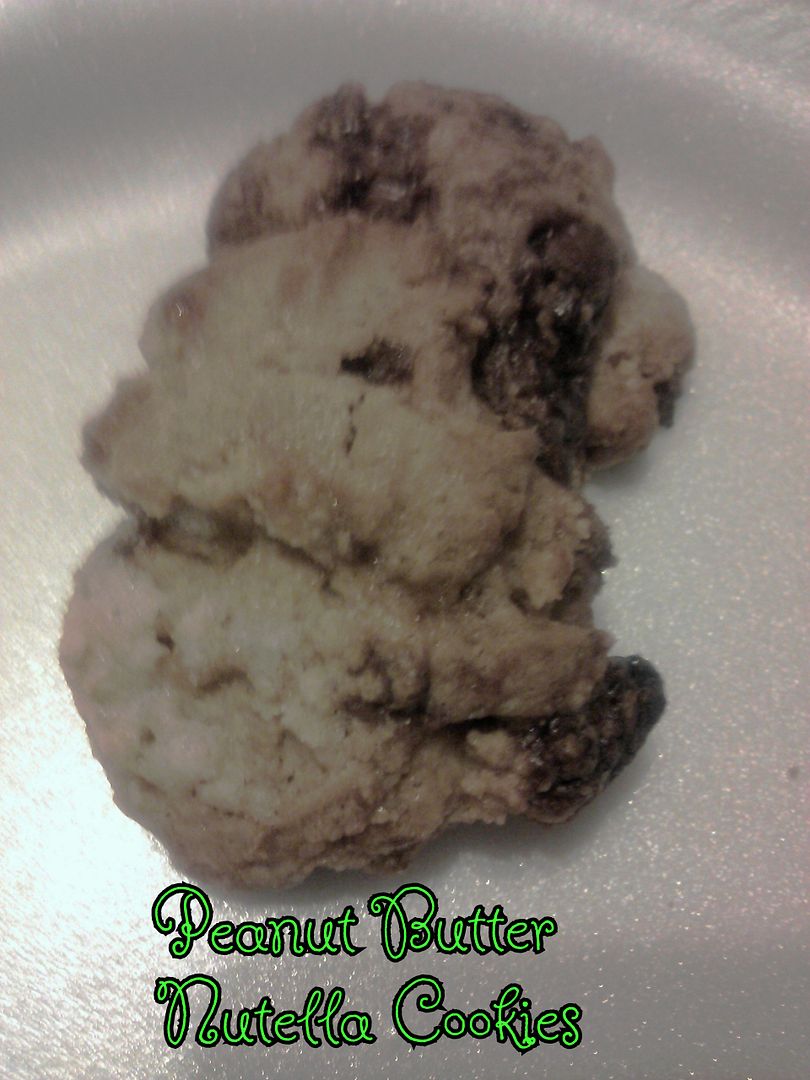 Preheat oven to 350. Melt your Nutella in microwave for 20-30 seconds. Mix rest of ingredients until fluffy. Then swirl in the Nutella using a spatula. Refrigerate for about an hour.
Drop by spoonfuls onto a greased cookie sheet . Then bake 10-13 minutes.
Looking for more
cookie recipes
? Follow our Cookie Board on Pinterest.
Thanks,