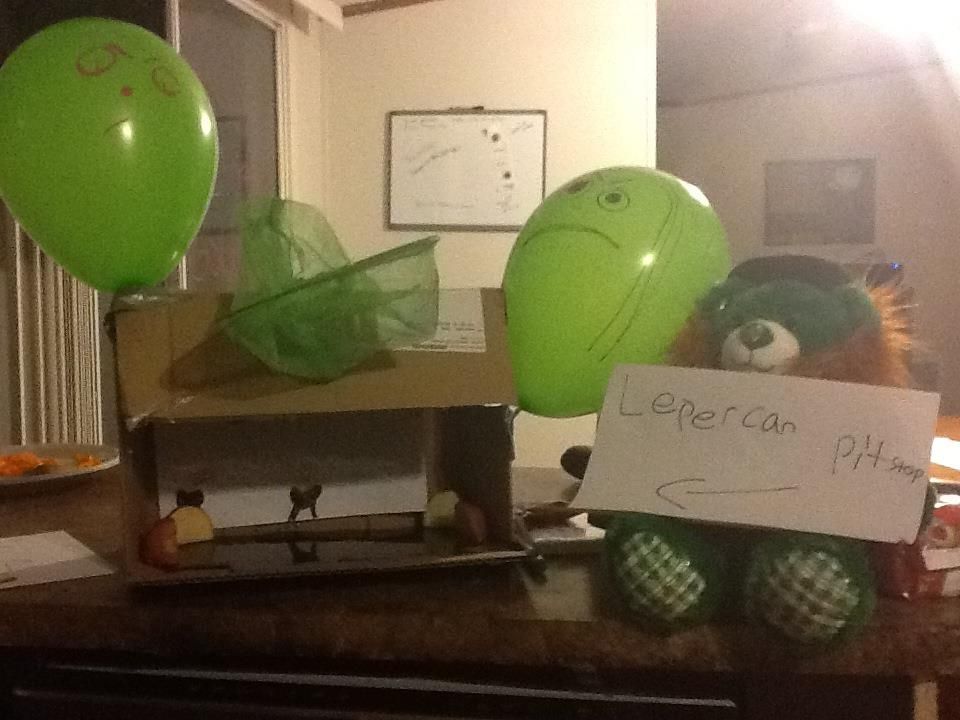 St.Patrick's Day Fun For Kids
Build A Leprechaun Trap
Shh...did you know there's a Leprechaun on the lose ? It does all kinds of naughty things. You see Leprechauns are mischievous. You remember the naughty elf from Christmas. He has a cousin who visits on St.Patrick's Day. Boy is he naughty and if we're lucky we'll catch him. On March 16th set up your trap...then keep your fingers crossed you'll have a Leprechaun or a surprise or two waiting when you awake.
This Leprechaun Trap was built pretty much by the kiddos. It's our 2012 model I can't wait to see what this next one looks like. Give them an idea and let their imaginations soar. This kept them busy busy and they had so much fun. First, I gave them a box. Then I turned them loose to come up with their own ideas. Here is what we ended up with. One box filled with syrup . (Kind of gross) Why syrup? It is sticky and will stick to their feet plus they like sweet stuff. Makes since to me, doesn't it you. Chunks of potatoes because you know they love "Irish potatoes" those green ninja balloons and a net to snag him when he gets in the box. I think they did a great job.

Do you have a fun tradition or craft for St.Patrick's Day? Looking for other traps or ideas for St.Patrick's Day? Check out our Pinterest Board.
Thanks,