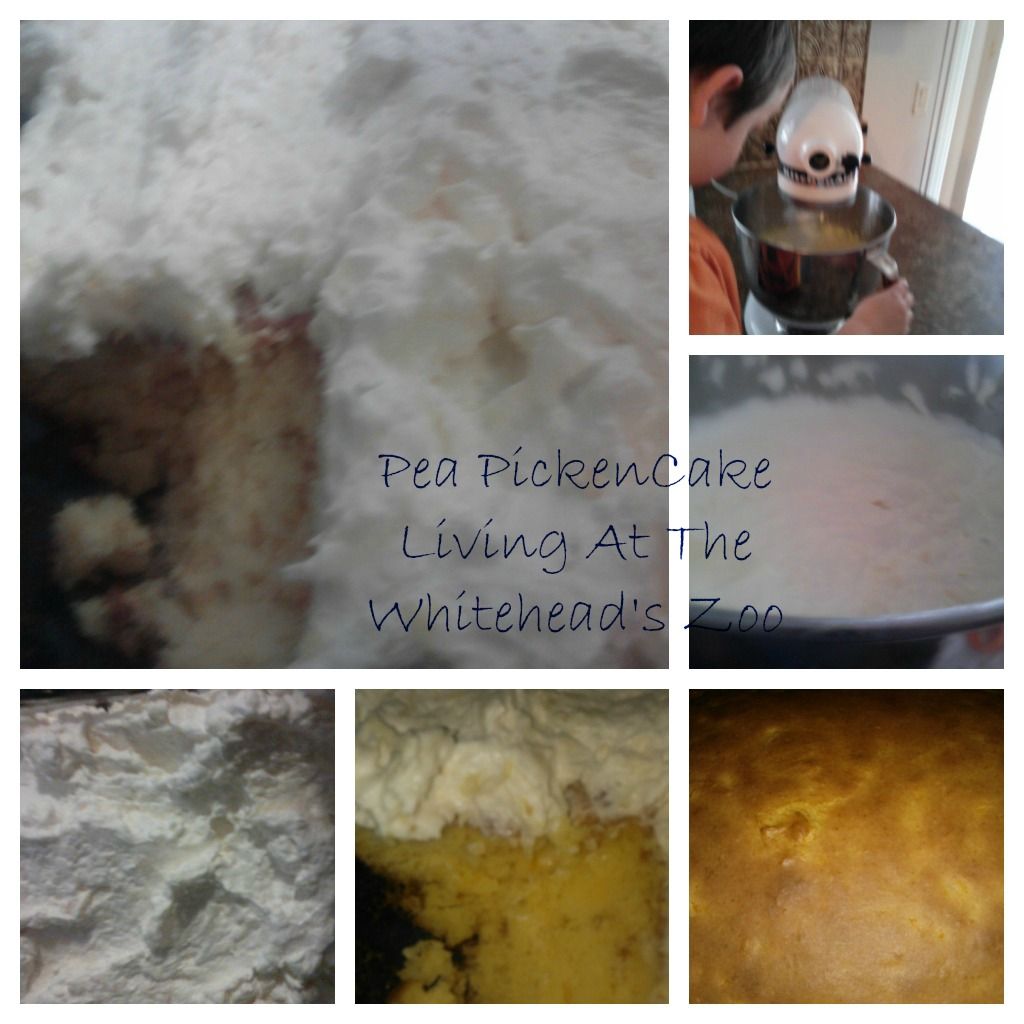 I found this recipe in the Southside Elementary School Cookbook. I love those type of cookbooks. You can find some seriously good tried and true recipes in them. Pea Picken Cake is really easy and to me it is the perfect cake for summertime.
You Will Need:
yellow/butter cake mix
oil (whatever cake mix requires)
eggs (however many cake mix calls for)
water (how much cake mix requires)
large cool whip
1 can crushed pineapple
1 box vanilla pudding (instant)
1 can mandarin oranges
What You Do:
Mix your oil , water, and eggs and cake mix as directed on the back of the cake mix box.
Drain can of oranges
Now add the oranges to your cake mix and mix well with mixer. *Adding the oranges makes it a really pretty batter.
Spray your pan with Spray and if you haven't already done it preheat your oven to 350
.Pour batter into a sheet cake pan and bake as directed on box.
What You Do For Icing:
Mix box of vanilla pudding, pineapple with juice and Cool Whip together. I could just sit with a spoon and eat the icing I do believe. It's Yummy!
Spread the icing over the cooled cake thickly.
Refrigerate cake until you are ready to serve.
As you can see in the photo my Little Mister helped me whip this cake up. Including your kids in the kitchen is really an easy process. They love adding ingredients, breaking eggs , tasting. Include them it's a great learning experience and FUN !