Pack your bags girls lets head to Montana.
Date Card 1~
*
Lindsay
Let Love Soar -Lindsay the 24 year old substitute teacher cried a little bit when she heard that name. They head off to guess what ...a helicopter. (Bachelors favorite form of transportation) All the girls run to see them take off . They fly off to Glacier National Park . It's so pretty I want to go ! He tells her he likes her because she isn't
high maintenance
. Next up some wine by the fireplace. Sweet kisses and then ....
Lindsay gets a rose!
Sean has one more surprise a concert with Sarah Darling and they dance in the middle of a giant crowd in town square. Crazy girl in a wedding dress...crazy boy in a tie =)
Date Card 2 ~
You make my heart race, Selma, Ashlee, Desiree, Catherine , Sarah, Leslie, Daniella .Robyn
They are at the Bachelors Montana Relay race. haha including milking a goat and drinking goats milk .
Desiree , Selma, Robyn , Sarah~
RED TEAM
Catherine, Ashlee ,Leslie, Daniella -
BLUE TEAM
The losing team goes back home so go they better MOVE IT!
It begins with a canoe race and blue team is off to a lead. Poor red team. Blue teams hay fell apart lucky break for red team. Red team onto the cross cut, milking the goat Go Red Team! Dang the goat kicked over their milk . Desiree is a milker y'all that girl is working that goat. Desiree chugged down goat milk and the
RED TEAM WON IT!
Sean bends the rules and takes the blue team on the date too. I guess that was sweet but if I was the red team I'd be MAD...and um yeah they were not happy about it.
Tierra is pouting and so guess what shes going to crash the date. That girl has some nerve. She tells him she feels like he slapped her in the face giving her the 2 on 1.
*Desiree - she wasn't there ten seconds and Ashlee steals him.
*AshLee gets the kiss but the talk seems a bit forced. AshLee says she's falling in love with him. Seriously!
*Catherine - They sit on a park bench and chat. Then here comes Daniella.
*Daniella turned around and went back inside and started to cry then Sean came to get her. She is not a pretty crier. Awe Sean can say the sweetest things and then they kiss.
Daniella Gets A rose and the red team Is ***MAD.
Date Card 3 -
Tierra and Jackie `Love is a Wild Ride 2 women
1 rose 1 stays 1 goes
Horseback riding - Then Jackie and Sean go to chat. Jackie makes that big mistake with him and she trash talks about Tierra. She tells him Tierra is flirting with other guys. Watch out Jackie ask Kacie how Sean reacted to talking about the other ladies... Afraid she just sealed her fate and will be going home...but not without that kiss.
Sean says he wish he could be some place else right now. He says he sees Jackie could love a man with everything and Tierra he says he can see would come with so much drama.
Tierra's turn ~ She says she is scared of losing someone again. "I just want to find my best friend" Sean RUN! Please RUN ! No running he gives
Tierra the rose.
Tierra gets to cuddle up by the fire in Seans arms and watch the fireworks. I think I want to gag.
Cocktail Party
There are some serious faces going into this party. The 5th cocktail party...we're half way through the season .
*Desiree gets his jacket and they are ready to chat. He says he can see while some of the girls on her team are mad but not her. Uh OH don't do it Desiree . She tells him she is confused and he asks about Tierra? She doesn't rat anyone out but they left the conversation not very well at all.
*Tierra is so ugly in the house. She storms to the fireplace acting so mistreated. Hello Sean there is a reason that girl doesn't get along with the girls. Robyn says she is so sick of her she will make this the "Bad Girls Club" best quote of the night. Tierra says there are plenty of other guys in the world she could go get engaged ..Well girlfriend go on and find one that we don't have to watch you with. "She needs a Xanex and to go home" , Desireee gives us the next best quote. Tierra takes the poor me I'm not crazy the girls are attacking me to a whole new level. " All of the girls are attacking me I am not a drama person...they just see we have a connection. I am such a nice girl and no one gives me credit." Ha at least crazy girl is good for a laugh or two.
*Leslie ~ she kind of gets a raw deal. Sean point blank ask her what's up with everyone and Tierra is there something he should know.
Rose Time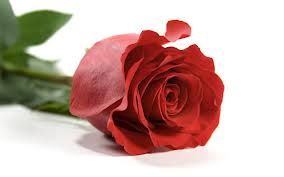 Selma
Catherine
Leslie
AshLee
Sarah
Desiree
Going Home: Robyn

Tune in tomorrow night for a special episode and some more drama!