I love baking cookies. There are so many different recipes around , I am sure I could try a recipe a day and never run out. My family has very different taste when it comes to cookies though. The one cookie that all of the Whitehead 5 will eat is a good fresh baked chocolate chip cookie.
I've been looking for that perfect chocolate chip cookie recipe for quite some time. I decided to take my hunt on
Pinterest
. Where I found a ton of pins for this one cookie the cake batter chocolate chip cookie. So, I visited a few of the post like this one from
Sally's Baking Addiction
. I decided to give them a try. I had to omit sprinkles though. The Whitehead kids won't touch a thing with sprinkles. I know strange ones aren't they. Personally, I think sprinkles are pretty and fantastic. However, I'm out voted by 4, so no sprinkles in this house.
Here we go! I'm happy to say that the Zoo Crew votes these the best Chocolate Chips ever. They ask for them all of the time. I try to make some up each week and keep in the fridge for them to make a little at a time. Or at least have a bag or two in my freezer.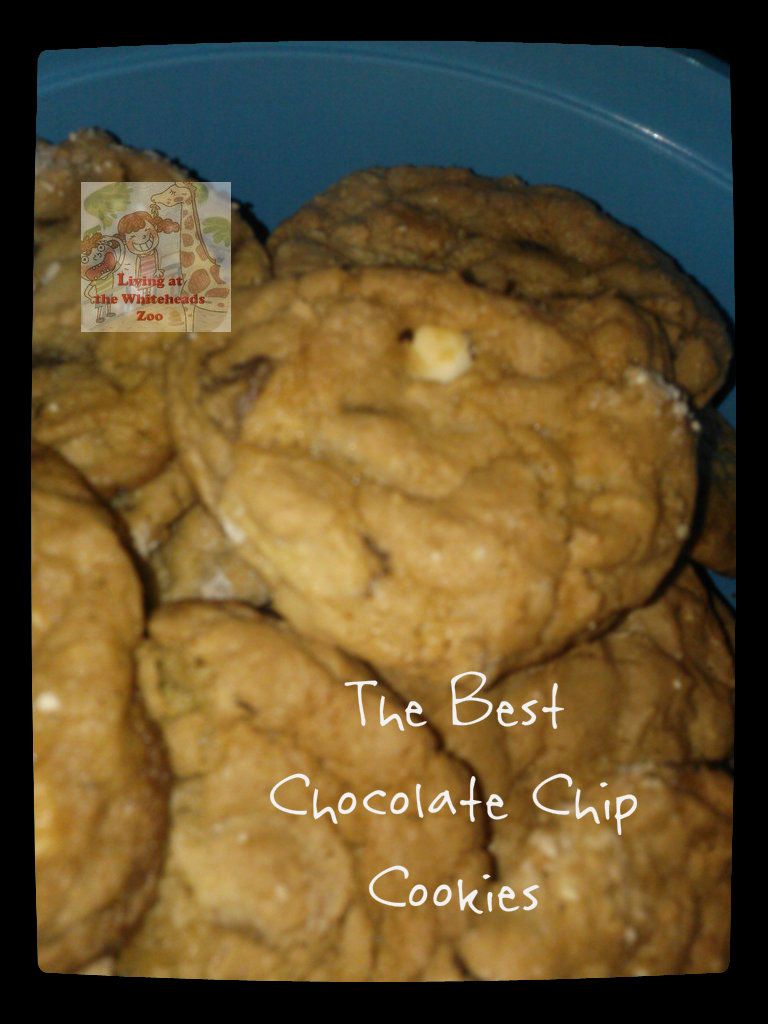 What You Need:
1 and 1/3 cups AP Flour
1 and 1/4 Cups Either Yellow Or White Cake Mix
3/4 cups of butter melted
1/2 cup Sugar
1/2 Cup Brown Sugar
1 Egg
1 and 1/2 tsp. Vanilla
1 Cup Chocolate Chips (you can do 1/2 c. white and 1/2 cup chocolate )
1/2 tsp Baking Soda
Mix everything, I don't do it in special order. I just dump it all in and Mix and they turn out!
It makes a pretty batter. My family prefers more white chocolate chips vs. dark so I do more like 3/4 c. White and 1/4 c. dark. You can also do just white or just chocolate and that works too . What ever your preference.
Refrigerate Dough at Least one hour
Preheat Oven to 350
Scoop dough onto greased cookie sheet and bake until brown or 11-13 minutes.
Looking for more cookie recipes? Visit our
Cookies Pinterest Board
!
Thanks,