Monday night again...Is it me or do Mondays come around awfully fast? Just wondering! OK so its Monday again and that means time for the Bachelor. I heard there was going to be some drama this week. What did y'all think? Will Sean find his wife on this show?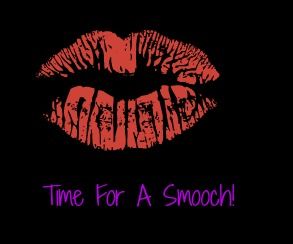 Sean and Lesley trying to break the Guinness record for longest on screen kiss. They have to lock lips for 3 minutes and 16 minutes to succeed. Right in the middle of Hollywood Blvd. Look out girlfriend the claws are going to be out in the cat house now. Whoop they make it. Who thinks that was an awkward first kiss?
He ask her does she think she could get feelings for him in this setting and tells her it is pretty rare to connect with someone so quickly. Then he gives her the ROSE. Lesley is SAFE!...Guess that 3 minute kiss rocked his world!
Group Date~
Taryn, Desiree, Catherine, Kacie B., Kristy, Desiree, Karen, Amanda, Lindsay, Jackie , Daniella, Tierra, Let's have some beach fun. No I have one better let's split y'all into teams and see who can win at volleyball. The winning team gets time with Sean and the LOSERS go home. Well that wasn't nice was it but then again that's life girls specially when your on a reality show. Blue team gets it and red team heads back to the house. Of course we have both
Tears and Cheers
:(
Lindsay and Sean get some one on one time and they're cute. She seems young to me but sweet. They smooch and she says she feels
a real connection
wonder how many other girls 'll say that tonight?
Desiree gets some time. I like this girl more and more shes confident but not overly so. Doesn't seem like the needy time. We'll see...if Sean agrees. Sean tells her he'll never get tired of hanging out with her.
Amanda is still like night and day creepy girl with the house girls and sweet as tea with Sean. Guess what she gets a rose Ack!
Amanda and Desiree apparently don't get along and Kacie B . decided she was going to meddle. Not the smartest move on her part. Someone should have told her that kinda thing never works . Sean wanted to know why she was telling him the other girls business? And told her he wished she'd act like Kacie instead of this crazy person shes acting like. Back in the group Sean gave the rose to Lindsay and Kacie started to cry. Sean pulls Kacie aside at the rose ceremony and tells her they're just friends and sends her home.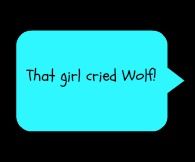 Time for Ashlee's date when Uh OH Tierra fell down the stairs.
Is it for real or is she putting on a show?
Now that is the question of the day. Sean thinks she might have a concussion? Tierra is all whiny crying saying she just wants to be left alone. She doesn't need to go to the hospital. Then all the girls are like WHAT...she is crying wolf.
Ashlee finally got her date =)They began their date at Magic Mountain and shared it with two young ladies who have auto-immune diseases. Ashlee even made Sean cry when she opened up about her childhood. AWE. Seriously she was very sweet and Awesome about just going with the flow. She got a rose!
Time for the 3rd cocktail party...time's a ticking Sean ~
Sarah gets a surprise . She starts freaking out at first thinking he was going to send her home but instead he brought Leo her dog in to see her to make her feel special. Awe what a sweet guy.
Tierra gets a turn....she says my back hurts and what are you thinking. He says if your at the end we'll get a ton of time together and she says yep a lifetime. Then Desiree interrupts them =)
Go Des.!
Then Tierra comes and steals him back . The girls must have heard me BOO from home because they were all unhappy too. I mean what does Miss Prissy think makes her all that and a box of chocolates too? . Desiree told him she'd wait on him right there but he never came back:( poor Des. Girls are stressed TENSION is crazy.
Kristy cracked me up when she says everyone is chasing after him like a hyena.
..It's rose time..
Tierra
Leslie H.
Catherine
Daniella
Robyn
Selma
Sarah
Jackie
Amanda...oh my gosh REALLY y'all heard my rant last week.
Desiree...
Whose going home...Kristy ,Taryn, ...and then Kacie B.
Next week its more of the drama queen Miss Manipulative Tierra...Will hottie oh I mean Sean send Amanda home? Well we can hope.
Who'll win this boys heart? Tell me What Your Thinking!