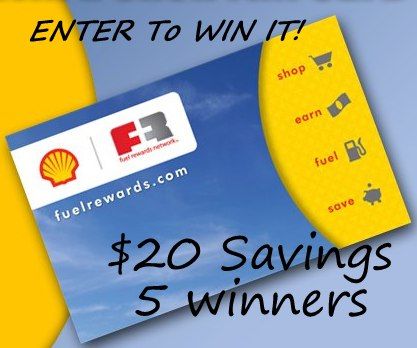 The price at the pump is something that has hit most families pockets and hit them hard. My husband drives over 130 miles a day to and from work. I play Mom taxi and make multiple trips back and forth. Wouldn't you know all three of my children have very different schedules .Plus we now have a third driver in the family with dear daughter turning 16. Needless to say the Whiteheads spend our fair share at the pump.
That's why I became excited when I heard about the Fuel Rewards Network Program. The Fuel Rewards Network (FRN cards) offer more than one way for families to save. One being at participating Shell Gas Stations. FRN program gives you multiple ways to save with everyday purchases. Here are a few ways you can use your FRN card to save:
Online Mall – Access nearly 700 brand name online merchants offering 5 cents per gallon for every qualifying $50 spent. Some online merchants may offer 2x, 5x, 10x

rewards

or more – so consumers can multiply their savings!

Dining – Earn 10 cents per gallon for every qualifying $50 spent when dining at more than 10,000 participating restaurant locations nationwide.

Shell

Fuel

Rewards

– Purchase specially marked products inside the convenience store as well as car washes and auto services at participating Shell stations and earn

Fuel

Rewards

savings.

eCoupons – Digital coupons available for select retailers in select markets provide additional cents-per-gallon savings when the digital coupon is selected at fuelrewards.com and the item is subsequently purchased with the coupon at a participating retailer.

Grocery & Other Programs

– Buy the everyday things you need and earn

Fuel

Rewards

savings from participating FRN program grocery stores and retailers. Link your participating grocer or other retailers'

rewards

cards to your FRN Account to combine your

rewards

for even more savings at the pump at Shell in select markets.
I really think it is cool that I can link my FRN card to my grocery store reward card to rack up the savings. I should be able to earn some serious points that way! Cutting back the dollars spent at the pump means more money in my pocket and I'm all for that! The Fuel Rewards Network Program is unique because you can stack multiple offers to get more discounts.
Watch this video and learn more about How It Works!
Now for some happy news. We're giving 5 Preloaded Fuel Rewards Network Cards away! Each card is good for a one time use of up to 20 gallons of fuel. (Tip: if your car won't hold 20 gallons of gas bring a gas can =) . If you are able to purchase all 20 gallons with your first time use of the card then your savings will be $20.
FYI : Winners of these cards will have to register them online before they can redeem them.
Here is how:
2.
Enter your information.
3.
Select "I have a card" and then "FRN Card" if you already picked up an FRN Card at a participating Shell station, or select "I need a card" to request one to be mailed to you.
4.
Enter your card number and card PIN (if you already have a card). Follow the steps to complete online enrollment.
That's it then you are able to use your card .
WIN~
for your chance to win just fill out the easy entry form below! Good Luck!
a Rafflecopter giveaway
disclosure: I received compensation for this post but all opinions shared are my own.
We are happy to tell you we've linked up with some other great blogs who also have Fuel Rewards Network Cards up for grabs. Enter the giveaways there too.
Thanks,