1/28/13 Bachelor Recap
It's Monday Night Again are ya'll ready to find out what's been happening with The Bachelor? Sean didn't turn ugly over night he is still as cute as last week =) and the girls. Well! Here's what went down on tonight's show.
First date:
Selma and Sean hop on a plane and head to their date! Ha ha he took her to the desert. Oh her face Selma says I do not do heat . She was just not happy with where they are. They headed to Joshua Tree National Park in a jeep. Sean says he is outdoorsy and so he's going to put her to a test. Next, they are rock climbing. I'll give her this as miserable as she is she is putting on a good front. What a girl will do for love. And they made it to the top both smiling. The date doesn't end there. They end up at this cute little RV park and are chatting. Selma tells him that in her culture they really don't date and her being on the Bachelor is a big deal. She says she won't kiss him until she is his only lady.
Selma gets a rose!
Group Date :
I want a lady who rolls with the punches =) Catherine, Tierra, Amanda, Lindsay , Sarah, Robyn, AshLee, Jackie
Sean wants to know who is competitive and can go with it. They are at the wonderful world of Roller Derby. Poor girls.
*
Amanda
said she had done it before but really she hasn't she just wanted to psych the other girls out. Amanda was killing it then she wiped out and ....OUCH! The medic came and said it could be a broken jaw so off to the hospital she went. She came back later in the evening and decided she was going to try and milk it. Sean really didn't fall for that though .
*
AshLee
was so sweet and totally there for Sarah who was in tears.
*Sarah -
Roller derby was challenging for Sarah. She shed a few tears but both Ashlee and Sean gave her pep talks and she went out and gave it a try. Yeah Sarah.
. Sean called off the competition and did a free skate instead. Boy did that brighten the girls moods. They dropped the roller skates and got fixed up and headed off for some more time with SEAN.
*
Tierra
~ Drama Queen just totally manipulated our boy Sean into giving her a rose. She was ugly towards the other girls particularly Robyn. She stormed around saying she couldn't do it , and was leaving and He gave her a rose.
Lindsay
- Lindsay and Sean were headed to the hot tub when interrupted by Tierra. Talk about a mood killer. .
Next 1 ON 1
Leslie H
...could this be forever? and earrings. Really pretty diamond earrings. Sean takes her shopping on Rodeo drive! Oh heck yeah the girls are going to be
JEALOUS
of that date.
Leslie tells him she loves the movie Pretty Woman and shes living out a dream. She's cute she models for him and they pick a dress. Then he says shoes a purse.... they dance right in the store. THEN...Girls he takes her to NEIL Lane where she puts on a
120 karat
diamond necklace. They go to a fancy place for dinner but he just isn't in to her. He says shes so sweet but he is just not feeling a romantic connection.
Leslie did not get a rose.
On a final goodbye she tells him some of the girls who have roses aren't there for the right reasons.
Cocktail Party:
*
AshLee
finally gets some one on one time.
*
Robyn
has a piece of candy and ask him which chocolate does he want to taste? She is funny and being a bit silly they kissed so I guess it was her.
*
Tierra
ask Amanda doesn't everyone get sick of talking about her. She is playing the poor me card everyone is mean to poor me. She's nuts I'm telling ya ladies. So she just asked for Robyn and Jackie to talk. She apologizes but in the same sentence as her apology she says Robyn attacked her. They accepted her apology. She says if she has to be fake to keep going she will. She tell him she hopes no one tells him things about her that makes him change his mind and he yet again reassures her.
*
Catherine
and him start talking and then they go for a walk. He tells her he is so comfortable with her. She says she doesn't feel like they waste time. They share a short sweet kiss.
Rose Ceremony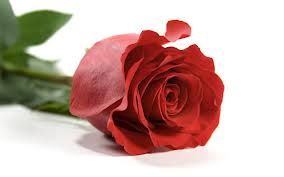 Catherine , Desiree, Lindsay, Leslie, Robyn, Ashlee, Sarah, Jackie , and Daniella get a rose.
Going home ~ Amanda
Next week: 2 episodes 2 nights And Double The Drama
Monday 2/4 and Tuesday 2/5 on ABC.
What do you think will Sean find his wife this season?