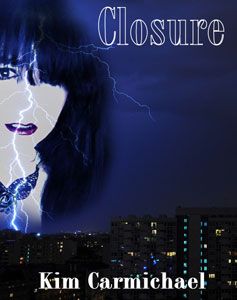 MY THOUGHTS:
Very fast paced. I was shocked when I was already at the end. The characters in this book have great chemistry. Lots of steamy sexual content right from the get go. I think we all have one guy from our past that has in some way changed the way we treat men in our present/future. For Margaret Collins that man is Mike and he has just waltzed back in her life without even knowing they have a connection.
Margaret / Riley is that girl like so many of us wronged in high school. The difference she has the ability to get him back and walk away when Mike doesn't recognize the new improved Riley. Lots of sizzle in this read . Riley is confident, has a career and knows how to go after what it is she wants.
An enjoyable afternoon read. Definitely meant for an 18+ audience.
Follow The Book Tour & Enter Giveaway for 2 Huge Prize Packs
More about
There's always the one…
He's one person throughout life you think about every so often, the one who leaves his unique indelible mark on you, the person with whom you need closure.
For Margaret Collins that person was Mike Taylor. After he broke her heart seventeen years ago, she left everything she knew and reinvented herself. With a new home, a new look and a new name, Riley Williams is now an up and coming journalist given the assignment to interview a Mike Taylor. She never suspected he would be her Mike Taylor. With Mike having no hint of Riley's true identity, she must decide if she will make him pay for sins he doesn't remember committing, or if she can wipe away the past and be with the one man who she has always wanted?
disclosure: I received a FREE copy of Closure in exchange for an honest review. All opinions are my own. No other compensation was received. This post does contain affiliate links.
Thanks for stopping in!