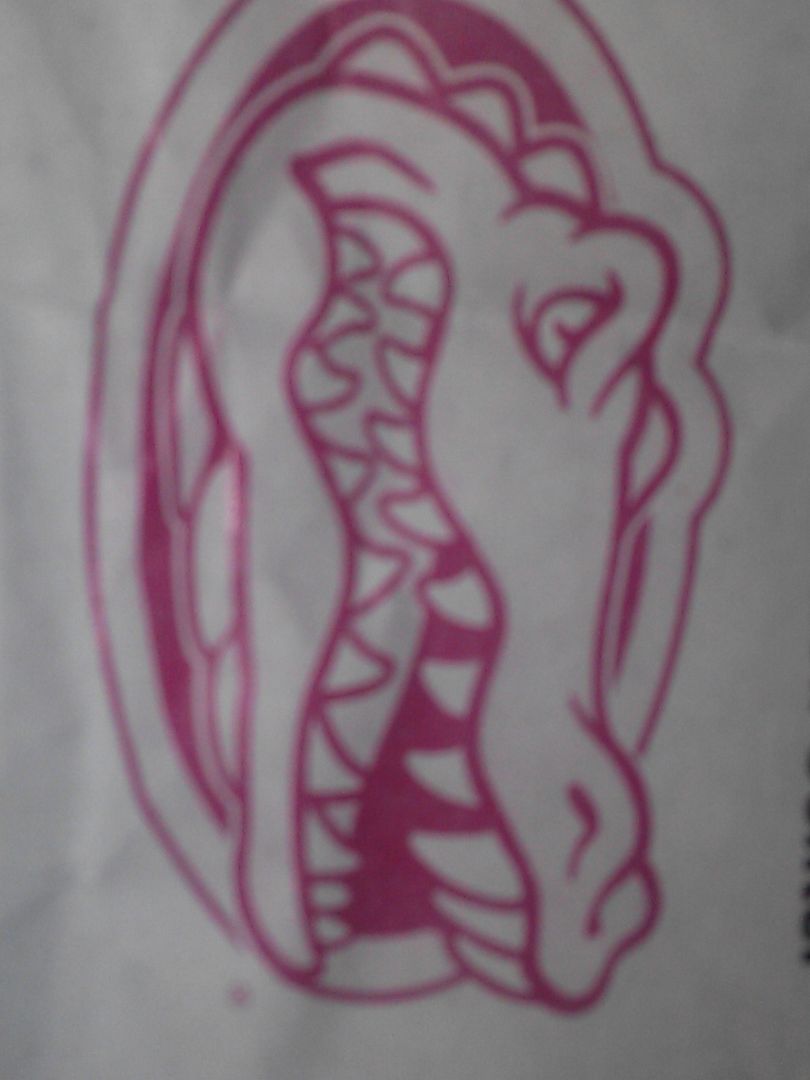 Last Friday, January 25th we attended the Link to Pink event at the Stepehen C. O'Connell Center. This is our second year attending the event with our Girl Scouts. The Gator Gymnastics Team joins forces with the American Cancer Society (ACS) and the fight against breast cancer. This year was the 7th annual breast cancer awareness meet (Go Gators)! Florida and Auburn put aside their school colors and wore pink leotards to join in on the special cause. The Gators Link To Pin program raises money for the local ACS.
Not only do the gymnast sport pink leotards but Girl Scout Troops from all around make banners for a Link to Pink Contest. Everyone has a lot of fun. Albert and Alberta, the Chick Fil -A cows, balloon hats are part of the fun in the kid zone. They also give free t-shirts to the first 1000 people in the door.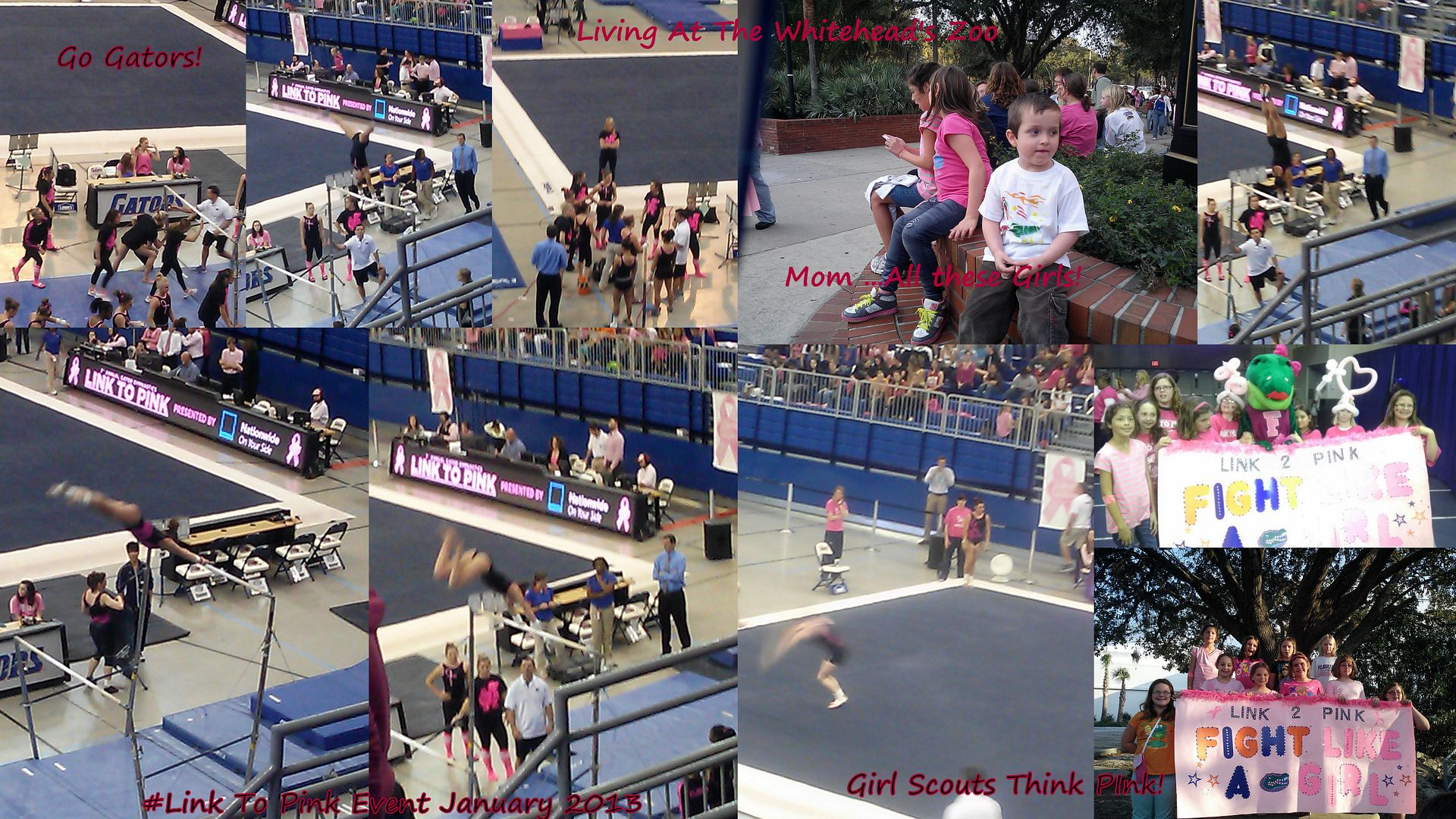 I love gymnastics. Definitely one of my favorite sporting events to watch. These girls are Awesome!! My little man had a good time too. He is deathly afraid of all things big and stuffed such as Chuck E Cheese, the Chick -Fil-A Cows ...all of them send him running for the hills.
Our banner from this year. They didn't win but I think the banner turned out great. Want to see more? Here is my post from last years fun
Link 2 Pink Event
! Do you have a favorite gymnast or event?
Thanks,