Have you ever made homemade dishwasher detergent? One of the reasons I like to make homemade cleaners is because you can make a big batch at once and then you don't have to worry about it for a while.
Here is
what you need:
1 cup 20 Mule Team Borax
1 cup washing soda
1/2 cup kosher salt
20 packets of unsweetened lemonade Kool-Aid
When I make this I always double it . Store it in air tight containers and use as needed. I put 1 Tablespoon per load . Then you can add white vinegar for your rinse aide.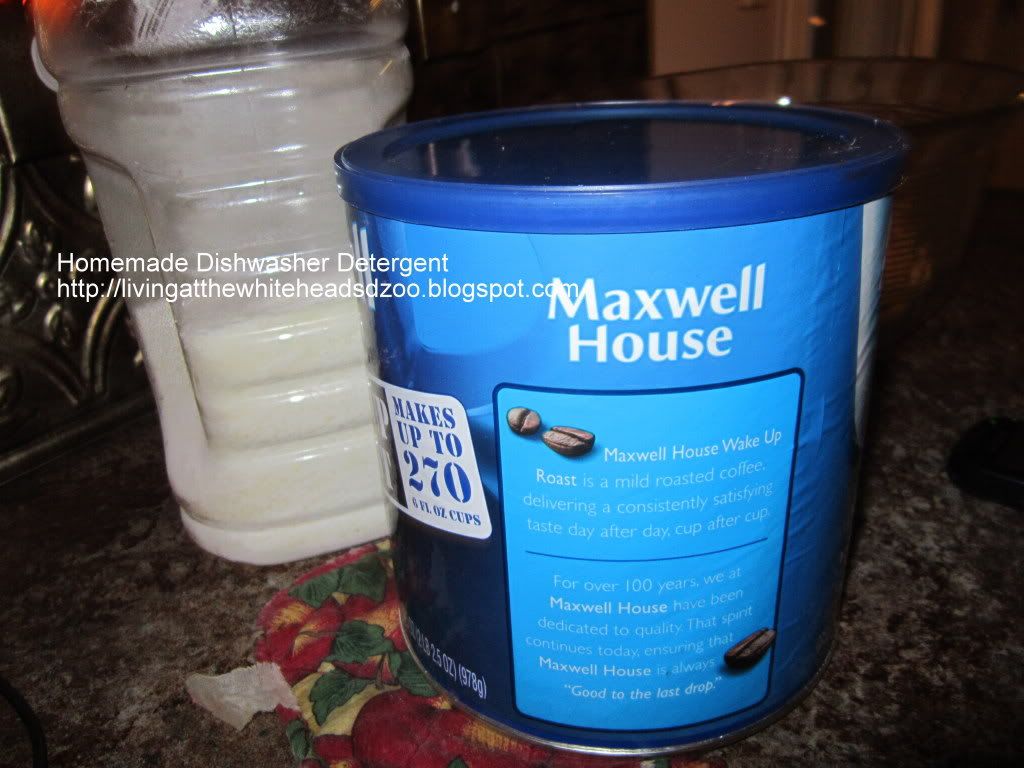 Notes
: I have found that it clumps up sometimes. Definitely works best with the vinegar as a rinse aide.
Questions
~ Why do you use Kool-Aid? The citric acid in it helps get rid of the scum and clean your dishwasher. You can also use it just to clean your dishwasher. Put 2 packs in where the detergent goes and run through a cycle with no dishes.
Tip:
Take A Sharpie and Mark each time you use a tablespoon on your jug or container . Then you will know how far it goes. I've been going to do this ...and NEVER do.
What Other Homemade Cleaners Do You Make?
Visit My Mixes and Cleaners Pinterest Board for more ideas!
This post contains affiliate links.
Thanks,