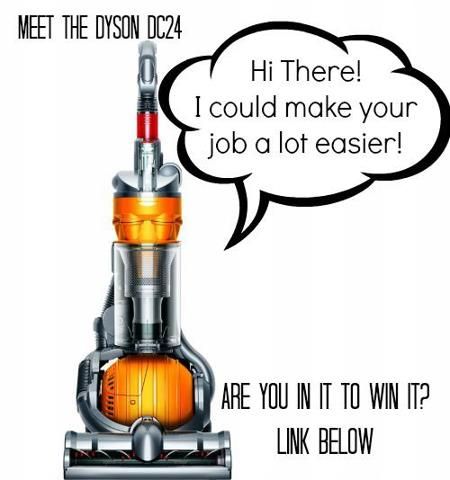 Do you really want to WIN a Dyson?
Here is what would happen if I won a Dyson! I'd be jumping up and down and squealing...I mean seriously . So, what would you do if you won one? Let me give you another look just in case you are unsure that you'd LOVE to Win it...
Here is All You Need to do:
2) Once you sign up for Blue Kangaroo you do NOT have to give them access to your email. However, if you do then it will filter all of your "sale/store/junk" emails. They are actually not in your email so do not worry. BTW, I Love Love Love this option. Pulls all of those junk emails into one neat folder that I can go through when I have time.
3)
Pick three deals and share them
. You can click share to Facebook or twitter or email and it's super easy. That is it! Then you are eligible to win the Dyson! There's also an
Internship up for grabs
. Click on the link for more info.
That's it!! Go WIN yourself a DYSON!!
a Rafflecopter giveaway
disclosure: Living At The Whitehead's Zoo was not compensated for this post in anyway. We are not responsible for prize fulfillment. Sponsor will fulfill the prize.
Thanks,