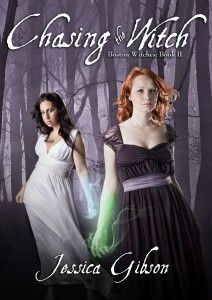 Chasing the Witch (Boston Witches)
Chasing The Witch is the Sequel to
Mark of The Witch
in the (Boston Witches series. First, the ending came by total surprise and left me hanging. I really want to know what happens to the Proctor sisters. What a unexpected twist Jessica Gibson.
Jill has discovered a new power. If she only could control it. She has gained the ability to teleport. Unfortunately, she really has no control over yet . We all know she'll get there though. This witch is AWESOME! Next, there is Caroline who is finally ending her first marriage and has found a new man of interest. One that just may make your jaw drop girls. Who would have thought sweet Caroline . This new beau causes some serious drama between the Proctor sisters. Some girls just go for the bad boy type.
Sabine is back and she is out to get Kat, Caroline and a new character young Hannah. Jilly and Will find Hannah and take her in to their home and hearts. Hannah is a sweet young teenager who has had some major tragedy and scary things happen in her life. She also has some abilities of her own. We can't wait to see them progress and grow in the future.
All of Gibson's characters are intertwined in one way or another and you find yourself wanting to know whats going to be for each and everyone of them. Hated the cliff hanger but loved the book!
Purchase on
Kindle
/
Barnes & Noble
Follow on
Facebook
/
Twitter
/
Goodreads
/
Literary Addicts
Follow the Tour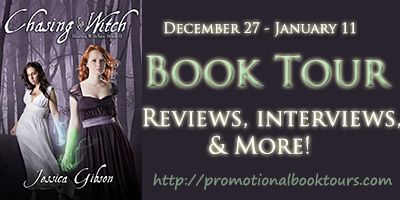 Follow the Tour
Thanks,

disclosure: I received a complimentary copy of Chasing the witch in exchange for an honest review. All opinions are 100% my own. This post does contain affiliate links.