It's that day of the week again. It is Meal Plan Monday. I've been sick all weekend and cooking has not been on this Mama's top list of things to do. Sleep is the one thing ....I would Love to do. However, I only get that in small increments. Isn't it funny how Mom is always needed. Of course if they didn't need me I'd be pouting about that too so I guess it's all good. Hopefully, I will be back to me in a day or two. Now cross those fingers the rest of my Zoo doesn't get sick.
So, here is what we have planned this week. So lucky for me we're using the crock pot A LOT. I love my crock pot!! The only down thing is I need to make a trip to the grocery store for a few things.
22. homemade soup / sub sandwiches
23. Hamburgers / Chips
24. Country Style Ribs / Fries
25. Brunswick Stew / Cornbread
26. Honey Lime Chicken Tenders / Stir Fry hash browns
27. Spaghetti
28. Crock pot Philly Cheese Steaks / chips
Now for our recipe this week:
Brunswick Stew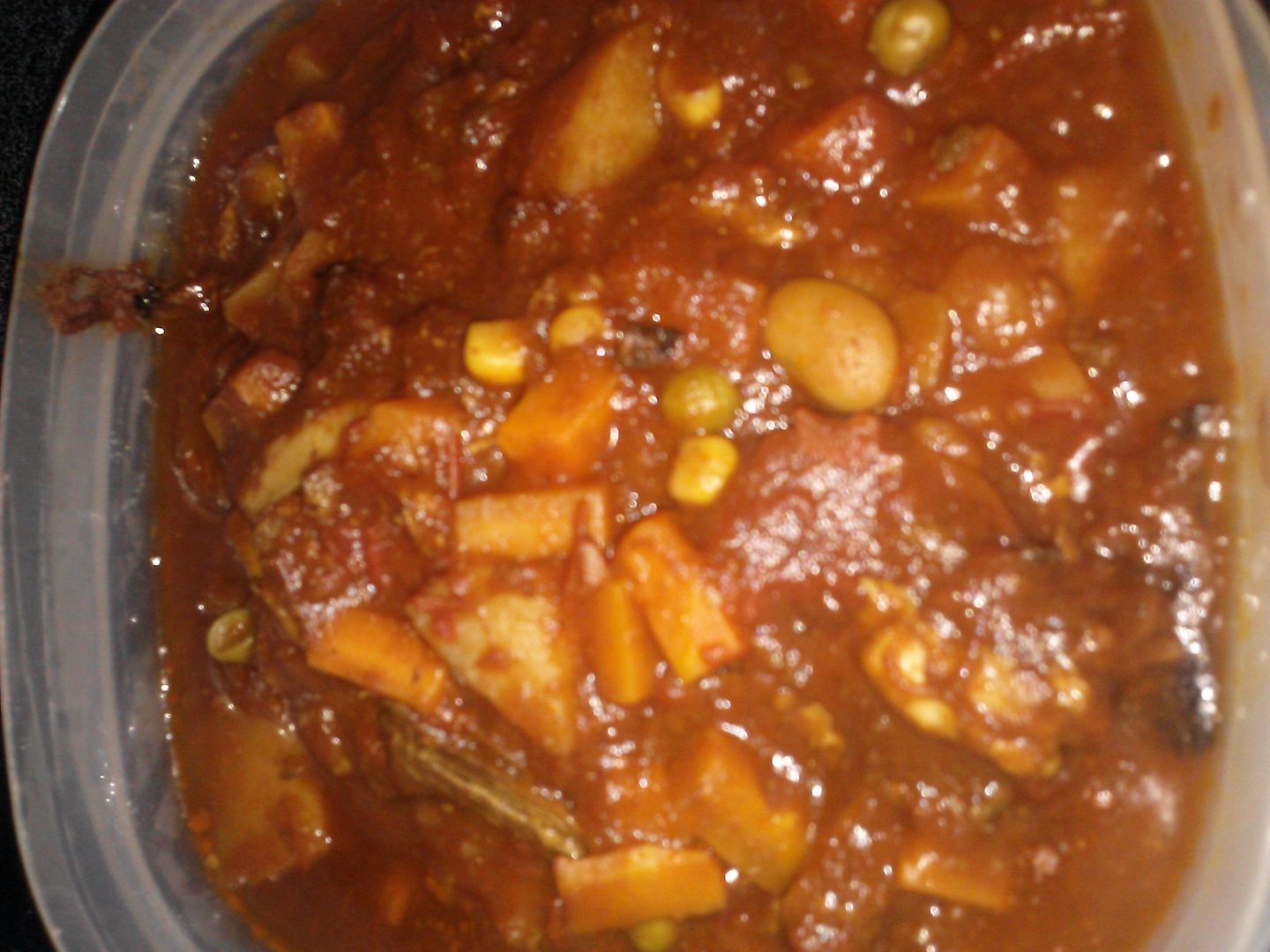 Let me tell you I love Brunswick Stew. My Granny made the best pot of B.Stew but I didn't get her recipe before she died. She wasn't one to share them and always on purpose at least didn't give you one key ingredient. Let me tell you though Granny could cook anything and make it taste good. Brunswick Stew being one of them. Now if your looking for a good Brunswick stew from a restaurant my favorite comes from Sonny's BBQ. They also make a great pot and with garlic bread for a side! Say goodbye to your hips.
Now you will find a dozen different recipes for Brunswick Stew. Some use chicken, some use pork, beef and some use all three mixed. I'm not a fan of the mixed and actually I prefer pork which is what my recipe will use below.
OK with that said here is a family approved easy Brunswick Stew Recipe that uses leftovers. Grant you it is not Grannies or Sonny's but its pretty darn tasty!
You Will Need: i
*Pulled Pork (I use my leftovers from a roast I'd say about 1 1/2 cups )Just eyeball it you don't need a ton of meat its going to be mixed in with all the other goodies
*1 can (28 Ounce) pureed tomatoes
*1/2 of a 28 ounce bottle of BBQ sauce (use whatever brand you like) I used Kraft Original
*3 peeled potatoes cut and cubed
*1 can of mixed stew vegetables (also 28 ounce can)
*1 cup frozen Lima beans ( I had a huge bag from Sam's so I just measure some out , of course leave them out of you don't like them. You could add corn lots of Brunswick stew's have corn. I however don't like corn so you won't find it in mine)
Throw it all in your slow cooker . Give it a good stir . Add you some salt and pepper , A dash of sugar and another good stir then let the slow cooker do the work for the next 4 hours on Low and you have a tasty dish for dinner. I like to serve mine with garlic toast but whatever floats your fancy.
Enjoy!