My Thoughts:
Quint Mitchell is a PI from Jacksonville Florida (love that he is a Florida boy) who has taken on a case to find the "Heartthrob Bandit". He ends up not only finding the Bandit but finding a whole lot more trouble in Allendale South Carolina. The plot thickens as the pages turn. First , the Heartthrob Bandit does a number on that Florida Boys knee. Ouch! Then he finds himself on the not so good side of the Sheriff in town who gives him a few days to wrap up business and get out of town.
Quints troubles continue when the little town of Allendale has an arsonist on the loose. He ends up deputized and working for that not so welcoming Sheriff. Parker Francis gives you a pile of suspects in Bring Down The Furies only intensifying the mystery. Several twist and turns , history and suspense equaled one delighted reader!
About The Book
Bring Down The Furies Sherman's troops burned it the first time. Now a serial arsonist threatens a small South Carolina town and private investigator Quint Mitchell is caught in the back draft. When Quint follows the "Heartthrob Bandit" to the hamlet of Allendale, he finds himself in the crossfire of an ugly cultural war between an ultraconservative minister and the scientist who may have discovered proof of the oldest humans ever found in North America. As the heat grows more intense, arson turns to murder, and Quint is embroiled in a growing firestorm that threatens to destroy Allendale for the second time. A media frenzy surrounding the clash of faith and science whips emotions to a fiery crescendo. With time running out, Quint is the only man standing between a vicious killer with nothing to lose and his plan to bring down the furies on Allendale and Quint.
Purchase Bring Down The Furies on Amazon.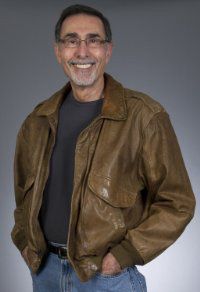 About Author
Parker Francis Parker Francis is the pen name of author Victor DiGenti. As Parker, I write gritty, fast-paced mysteries filled with murder, violence and laced with humor. The first in my Quint Mitchell Mystery series was MATANZAS BAY, an award-winning adventure set in the nation's oldest city. The second in the series,
BRING DOWN THE FURIES
, takes PI Mitchell to Allendale, SC where he becomes embroiled in an ugly cultural war and comes face to face with a serial arsonist. In my first life I worked for the Public Broadcasting stations in NE Florida with diverse duties that included public affairs producer, director, reporter, fundraiser and producer of the Jacksonville Jazz Festival. My first three books were written using my real name. They were adventure/fantasies with a feline protagonist. The WINDRUSHER trilogy won multiple awards and attracted readers of all ages. Parker (aka Vic) lives in NE Florida with his wife and their rescued cats who tolerate them as long as their bowls are filled and litter boxes emptied.
Follow the Author:
Website
|
Facebook
|
Twitter
Follow The Tour and Enter The Contest Here
disclosure: I received a complimentary copy of Bring Down The Furies for reviewing purposes. All opinions shared are my own.
Thanks,