We haven't had a Tuesday's Travels lately. We have a really fun place to tell you about today. One where dreams come true. Do you know where I'm talking about? Disney =)
Not just regular Disney either. I'm going to tell you about our experience at the Mickey's Very Merry Christmas Party. I have wanted to attend the Christmas party and Halloween Parties held annually at Disney for what seems like forever. One of the things that always stops me is $. I thought that you had to purchase a regular ticket to Disney plus a party ticket. That isn't the case as most of you probably know. You just have to purchase a party ticket but then you can't get into the park until 4PM.
I was so excited C has never been to Disney and Miss E had not been since she was his age. We surprised her and picked her up from school early then were on our way. Shad to guess where we were going and that smarty pants it didn't take her long at all.
Getting in at 4PM really worked well. We were able to get in a lot of rides before the party even began at 7PM. I was surprised by the lack of lines and how quickly we were able to move through each thing. We ate right before we came so we did not have to worry over food when we arrived. We were here to take it all in and just have fun!
The floats and the parade were really amazing. The parade runs twice during the night once around 8:15 and a second time at 10:30. C was already yawning before the first parade so I was afraid he would not make it. Miss E wanted to ride more rides and only watch the 2nd parade so we split up. Mommy lesson learned I highly recommend just attending the 2nd one. The first one was jam packed pushing and shoving and just a mess. If crowded is your cup of tea then do go for it like I said the floats and parade are amazing. Surprised as I was my guy did stay up through the 2nd parade and it was way better for us. We got a good spot , fewer people and we were able to watch it all over again & together.
Complimentary cookies , hot cocoa, apple juice and apple slices definitely a nice perk. We visited and got a cookie or some apples more than once. The kids and the grown ups really enjoyed having a fast snack.
My favorite thing was the castle light show. AWESOME! C was very impressed with the castle also. Miss E's favorite ride Splash mountain of course. C's favorite ride was the jungle cruise. We danced with Goofy and Pluto at Club Tinsel, played in snow on Main Street, met characters and rode rides until our feet hurt and we were dead tired.
I would gladly take the kids and go again.
Have you had a great experience at Disney or maybe have a tip or trick? Tell me about it in a comment below I really want to know about it!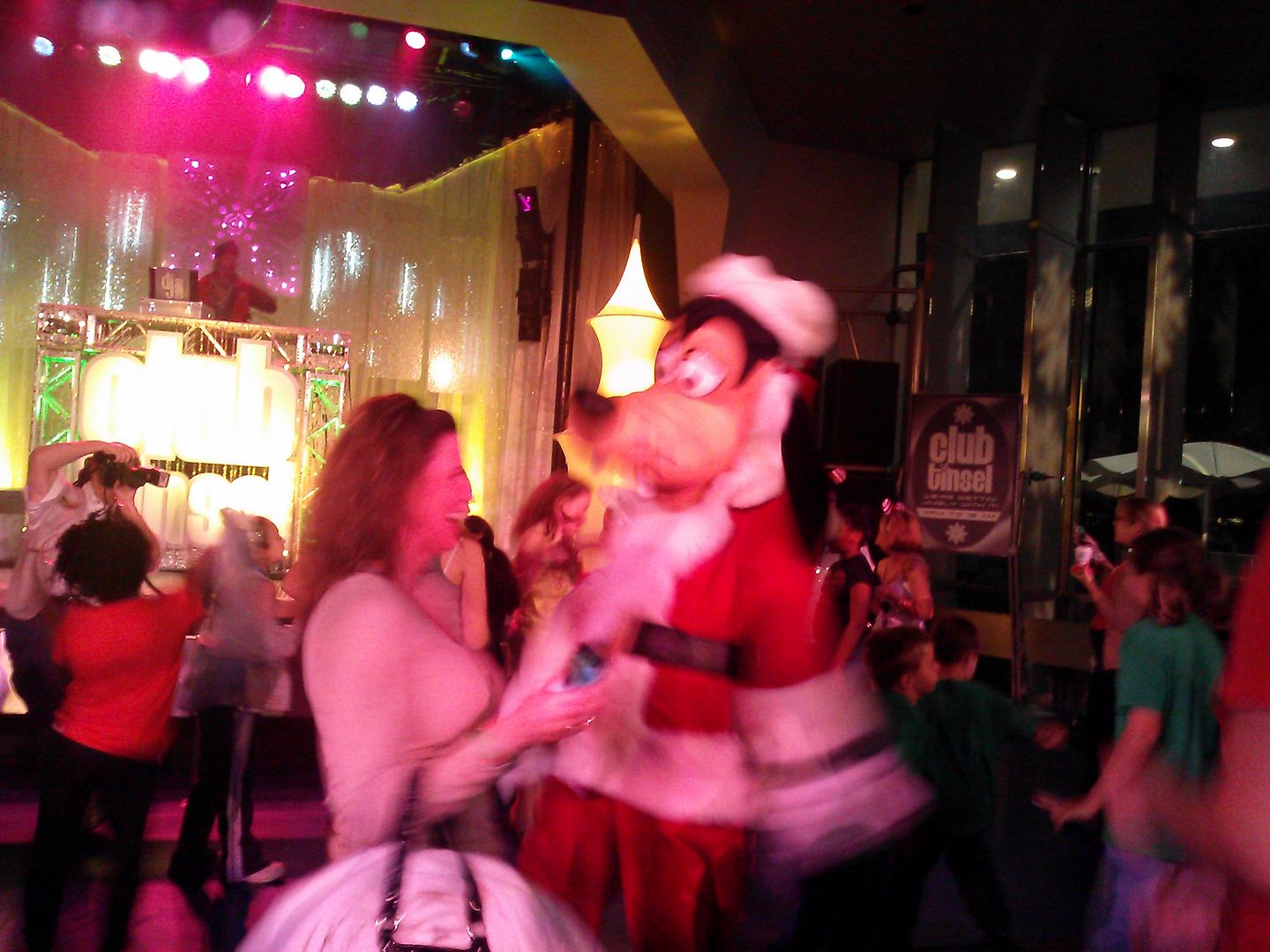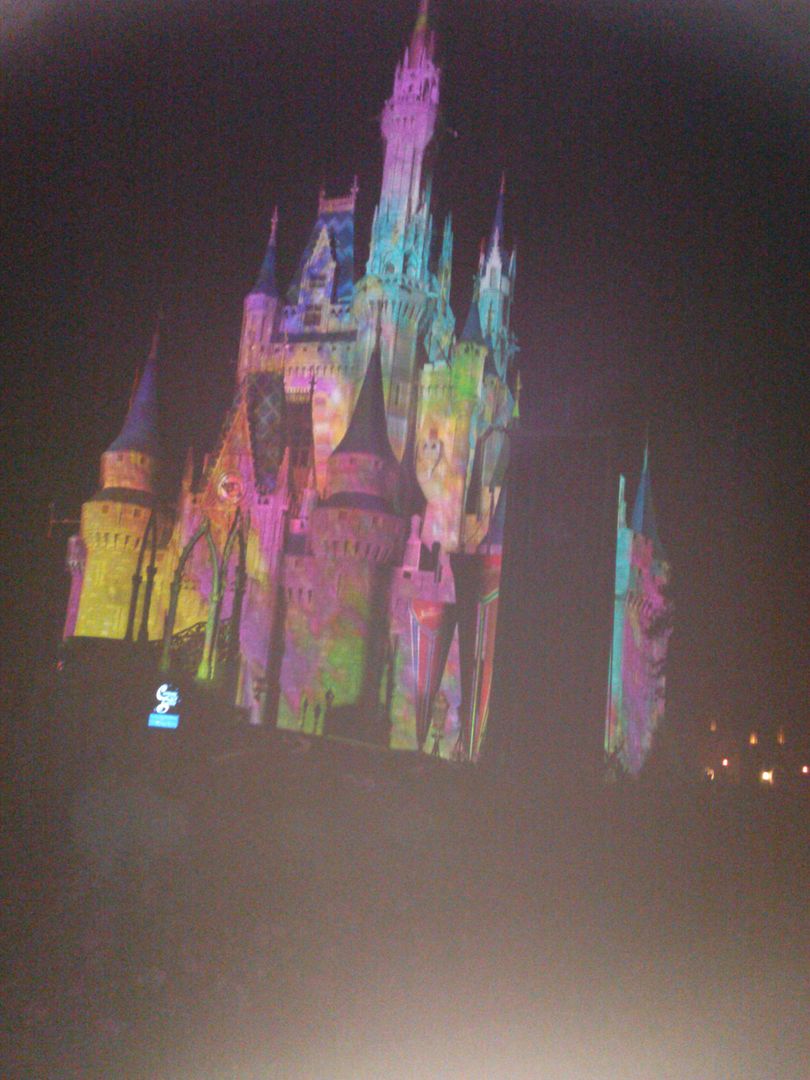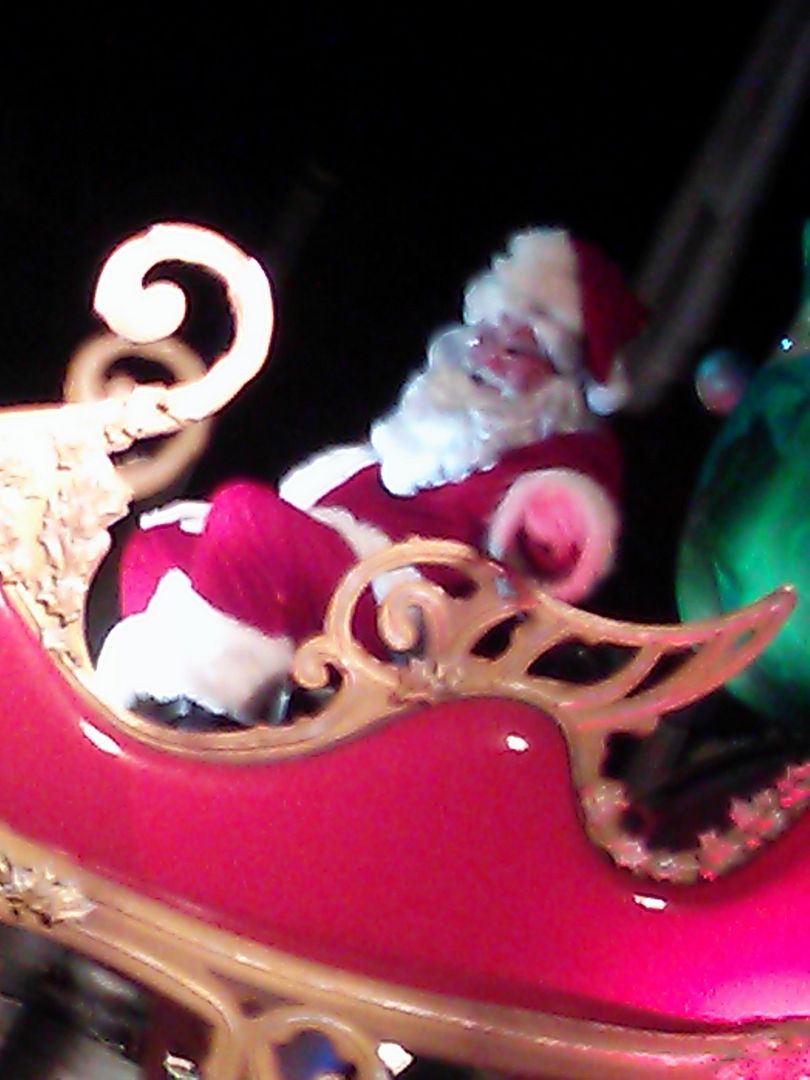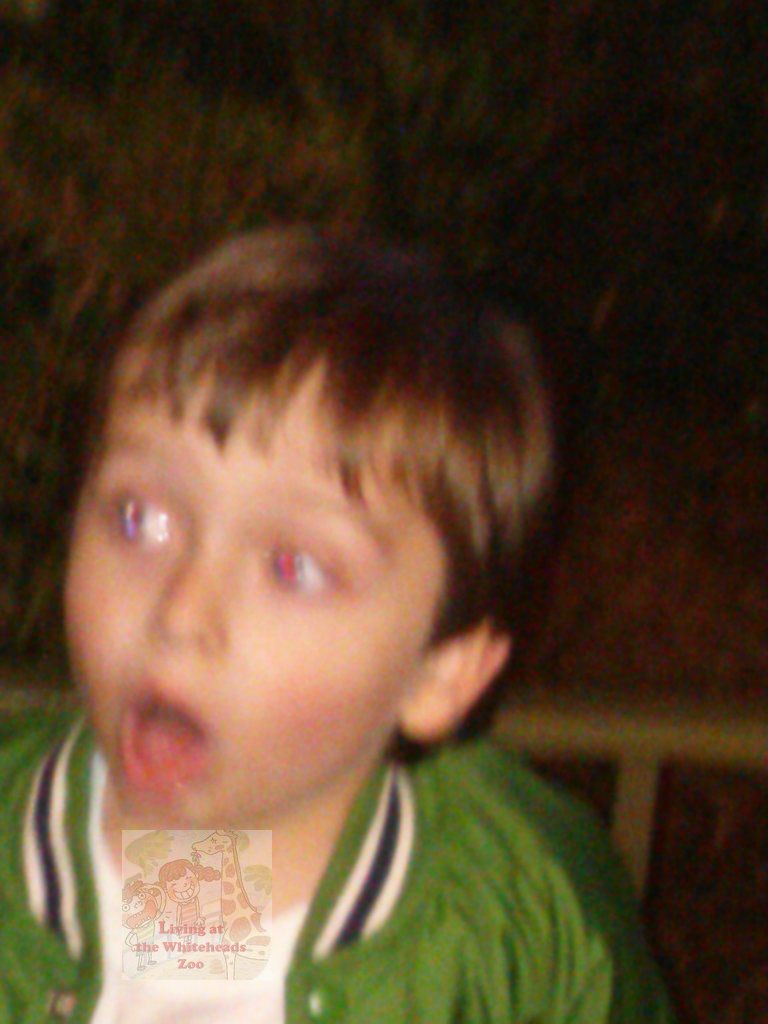 Top Left Club Tinsel With Goofy and Pluto, Top Right Light Show on Castle, Bottom Left Santa in the Parade and Bottom Right C's face when he got to see Mickey (*Priceless)!
We're on Pinterest! Check out our Traveling Fun Pinterest Boards: