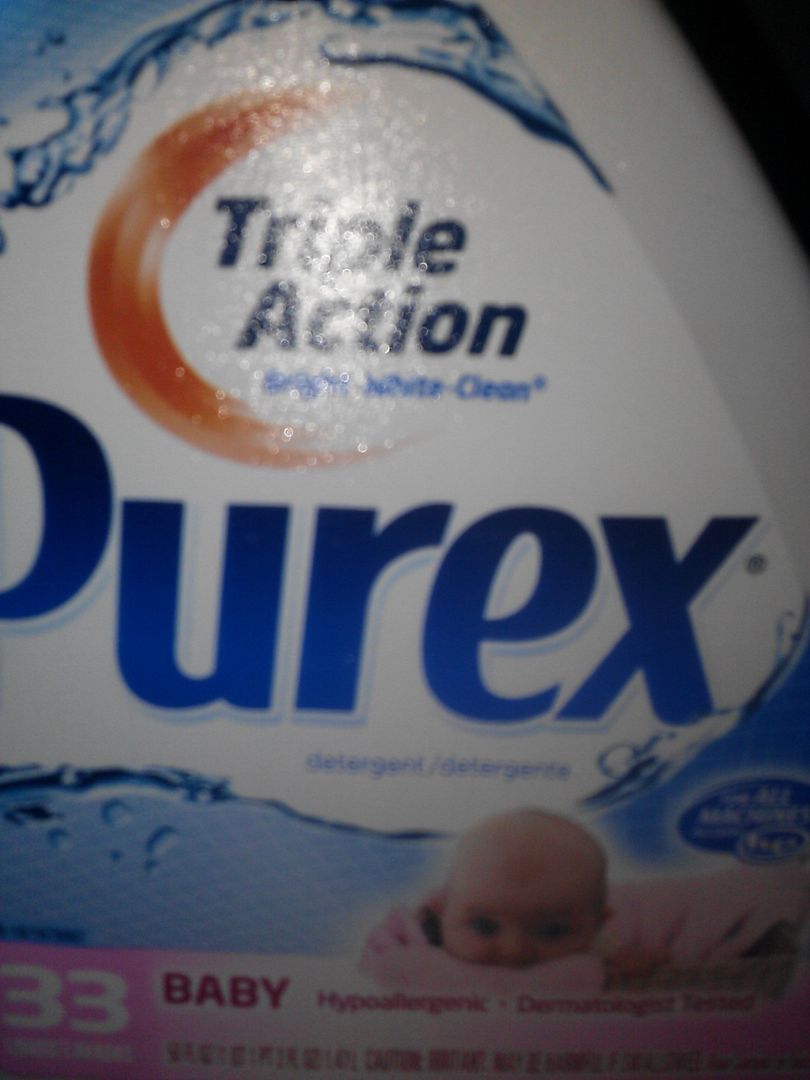 New liquid Purex detergent made especially for babies. Gentle for them and tough on stains for you! I do not have a baby at home. My
baby
will be four in just a couple of weeks (mommy tears). I still remember the days when preparing for my infants to come and wanting everything to be the very best for them. That always included what laundry detergent we would use. I wanted to be sure it was extra sensitive for their precious baby skin. Even with a four year old that has not changed. He has eczema and very sensitive skin, so I want the laundry detergent that will assure me he is the most comfortable. I also want a detergent that will get out those baby stains or in my case little boy ones.
Purex Baby
detergent delivers the same bright, white, clean you'd expect from any Purex. Yet, it is sensitive for babies skin, plus it has a gent baby-inspired freshness families love. Honestly, I do
LOVE
the scent of this detergent . It smells just like that sweet baby smell Mamas love. When I opened it I could smell it right away . I took me instantly to that new baby smell. The dermatologist tested formula is guaranteed to remove stubborn stains without hurting the cute little clothes. Purex Baby is specifically designed to ensure proper performance in all washers from high efficiency to traditional. Purex knows you want the best for your baby and they've done their best to give you a detergent that you can feel good about and that will be friendly to your pocket book.
Hypoallergenic
Dermatologist Tested Formula
Bright white Clean
Baby Inspired Fragrance
Now for some GREAT NEWS. 3 of you will WIN a bottle of Purex Baby to try. Just fill out the entry form below for your chance to WIN. Good luck!
Loading Entry-Form...
...
Visit Purex and Enter the Purex Baby Sweepstakes for a chance to Win $500!
disclosure: Purex provided me with a sample of Purex baby detergent in exchange for a product review. However, all the opinions expressed here are my own.
Thank You,
Amber